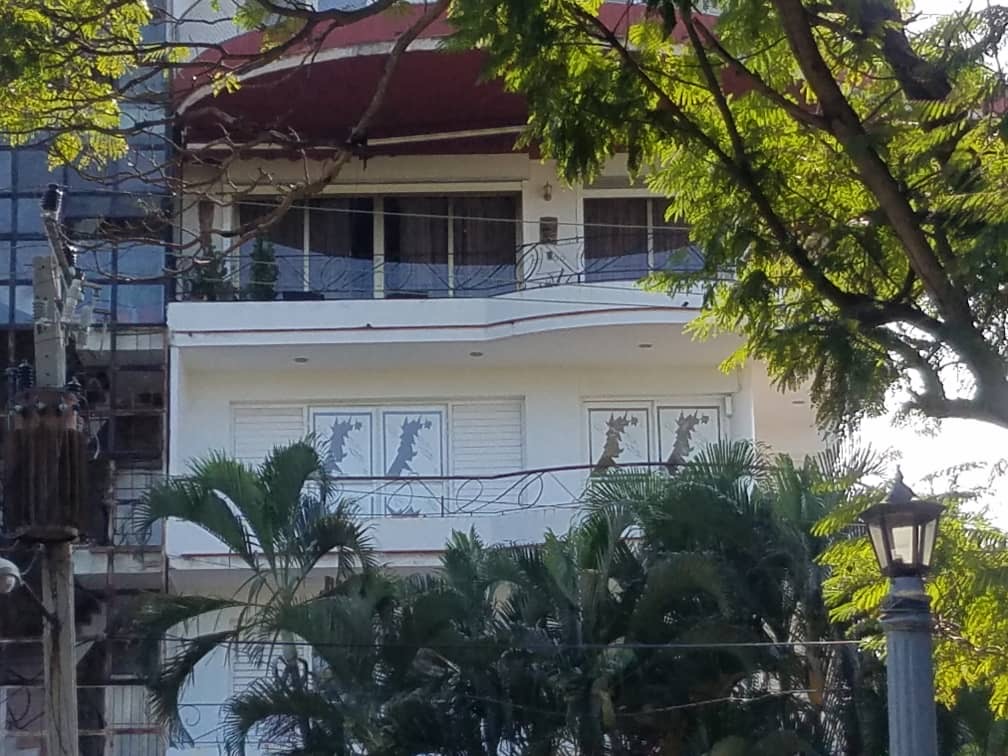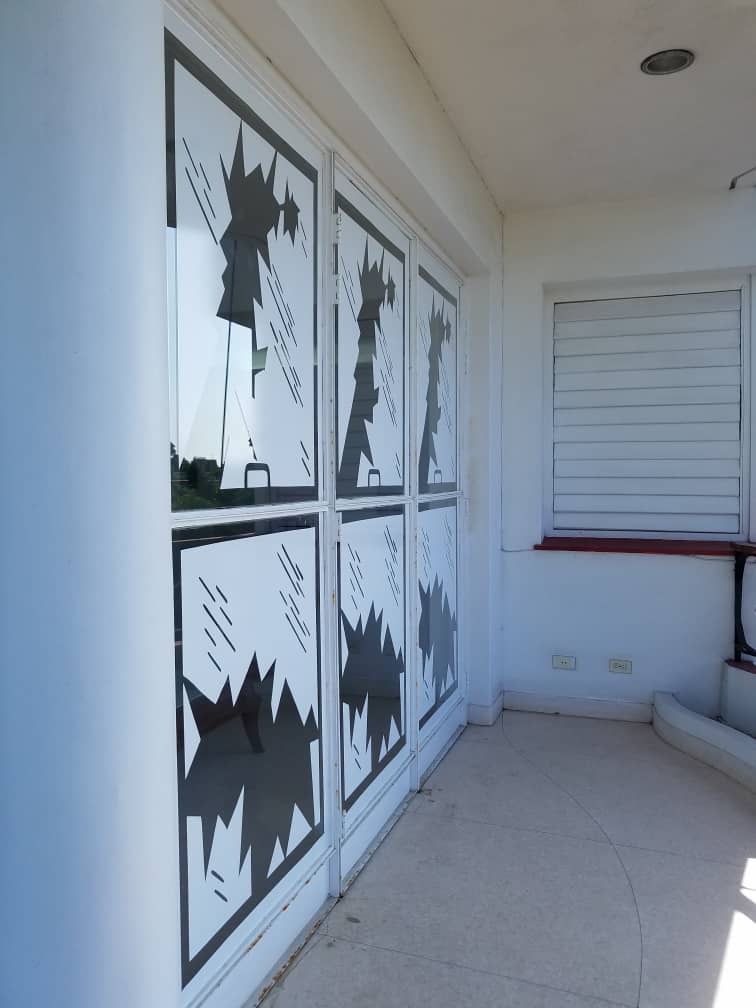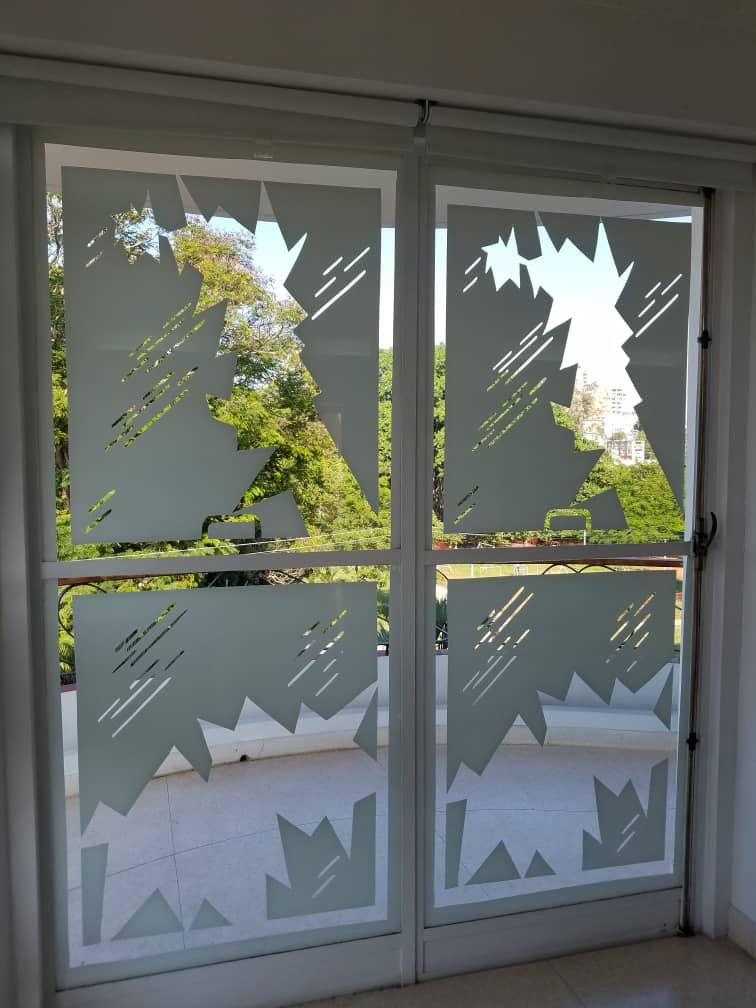 Ruptura (Break Up), 10/17/19, Vinyl on glass of stylized broken windows in the shape of maps of Chicago and Havana. Installed at Artista X Artista in Havana, Cuba.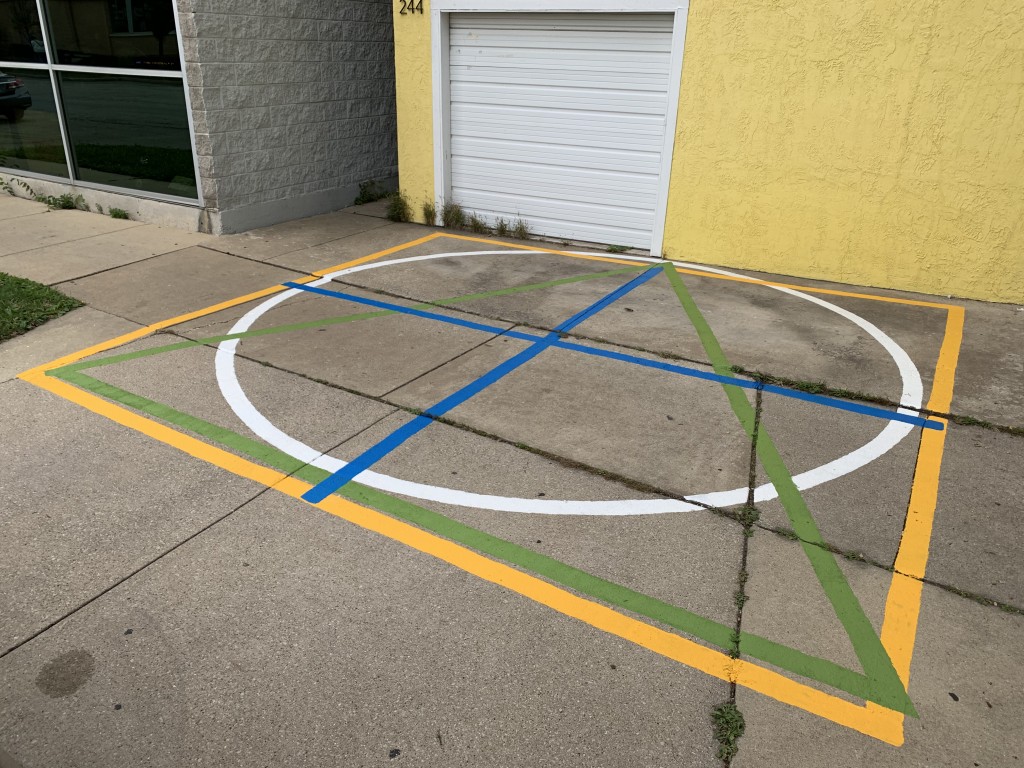 4-D², 10/06/2019, CDOT traffic paint applied with a 4″ roller on the driveway of Compound Yellow in Oakpark, IL.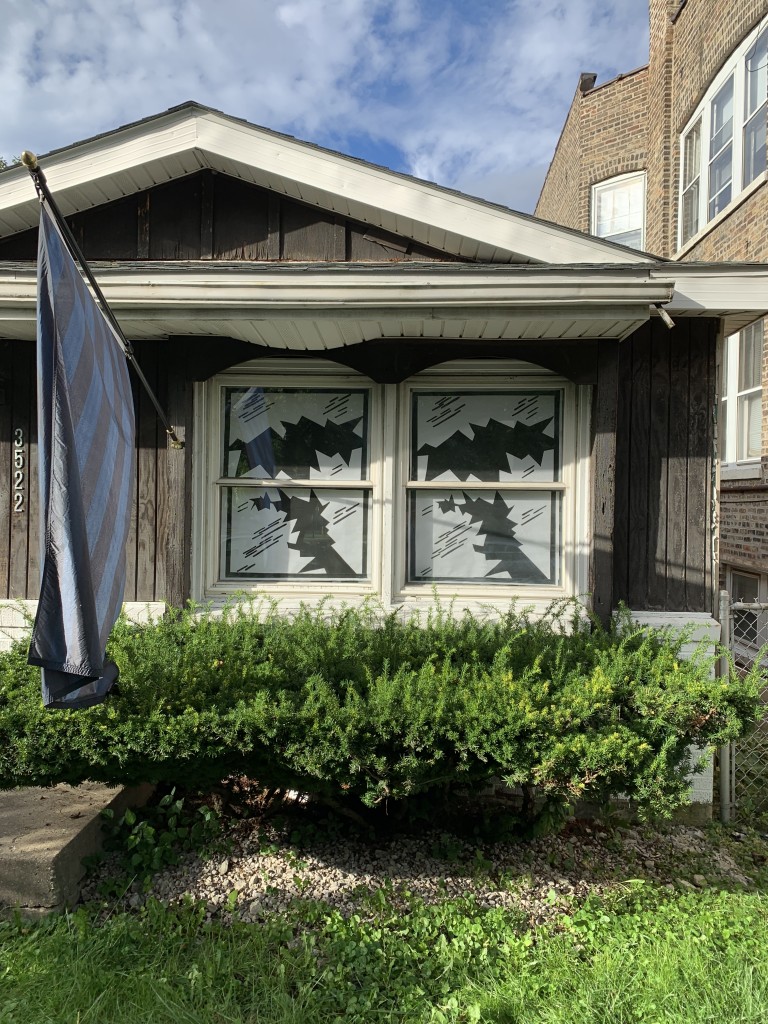 Break Up, 10/03/2019, Sign paint on butcher paper in the windows of The Franklin in the Garfield Park neighborhood of Chicago, IL.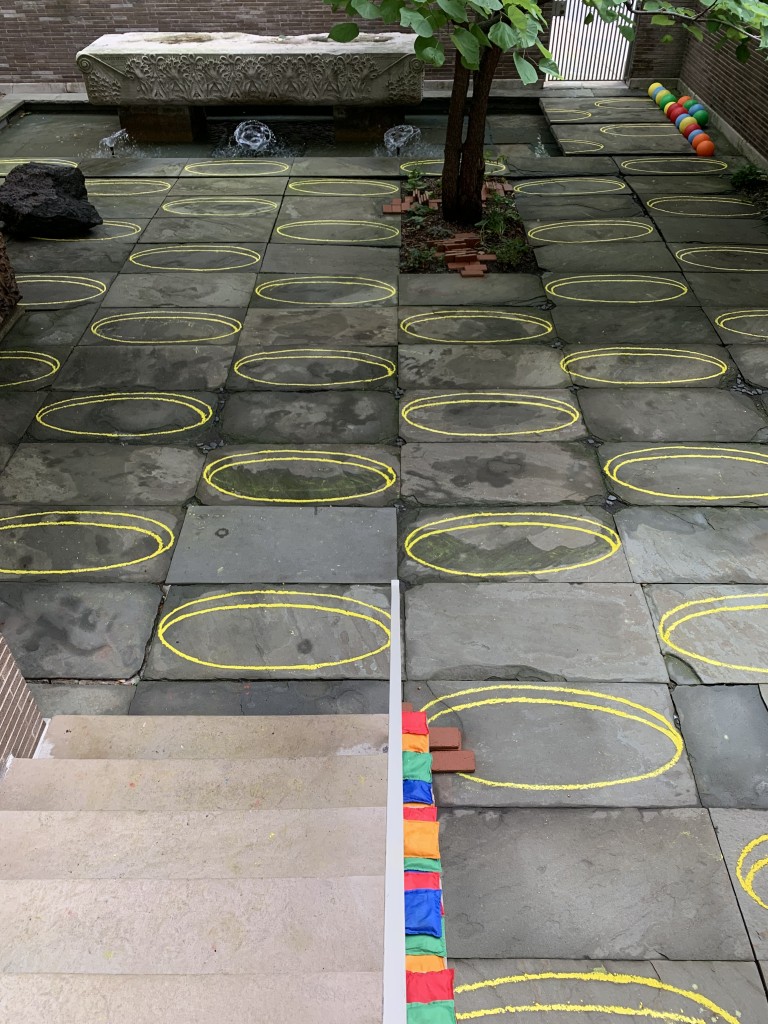 Portal Court, 09/17/2019, Railroad chalk, bean bags and kick balls in courtyard of the Graham Foundation in Chicago, IL.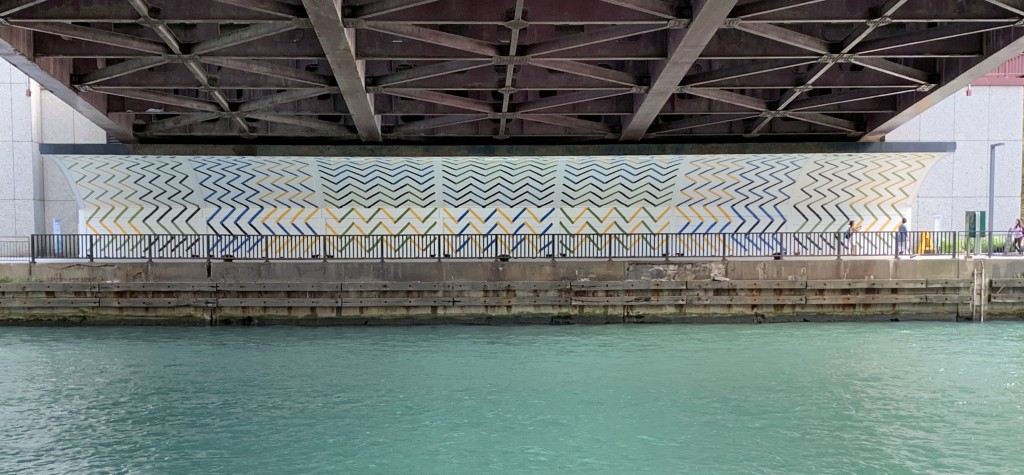 Echo Hecho Fresco, 09/01/2019, CDOT Traffic paint applied with a 4″ roller on under the Columbus Drive bridge of the Chicago River.