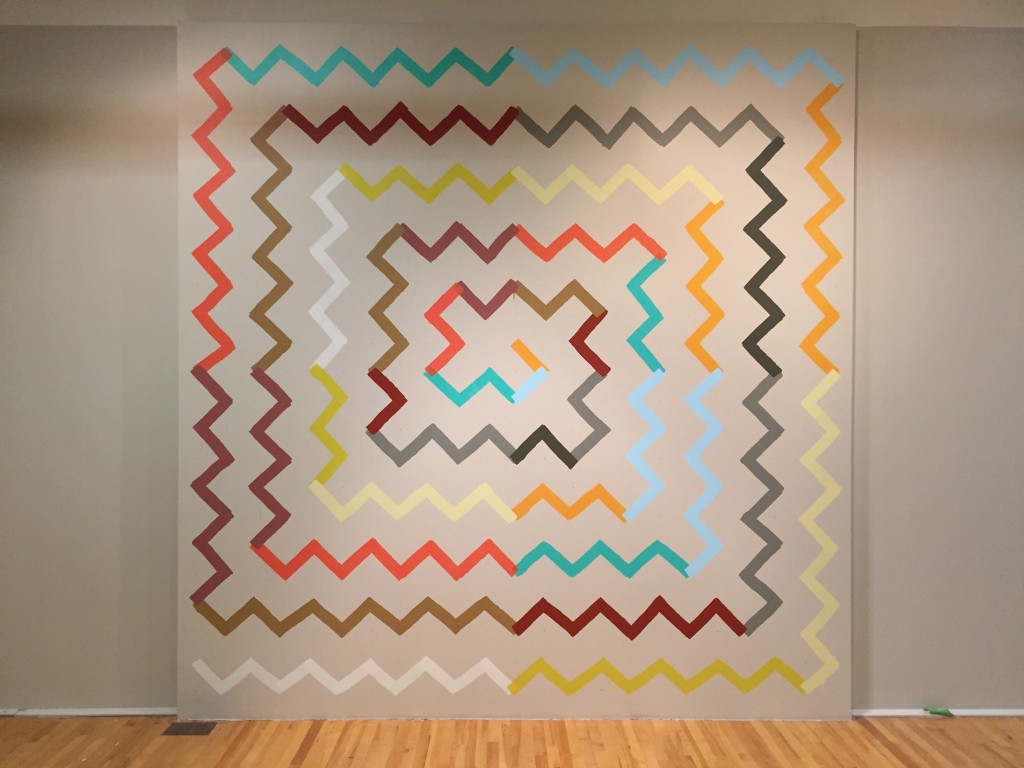 Portal, 2017, Latex on wall, 12′x12′
Wall painting made with paint from past exhibitions at the National Museum of Mexican Art for their 30th anniversary exhibition titled Memoria Presente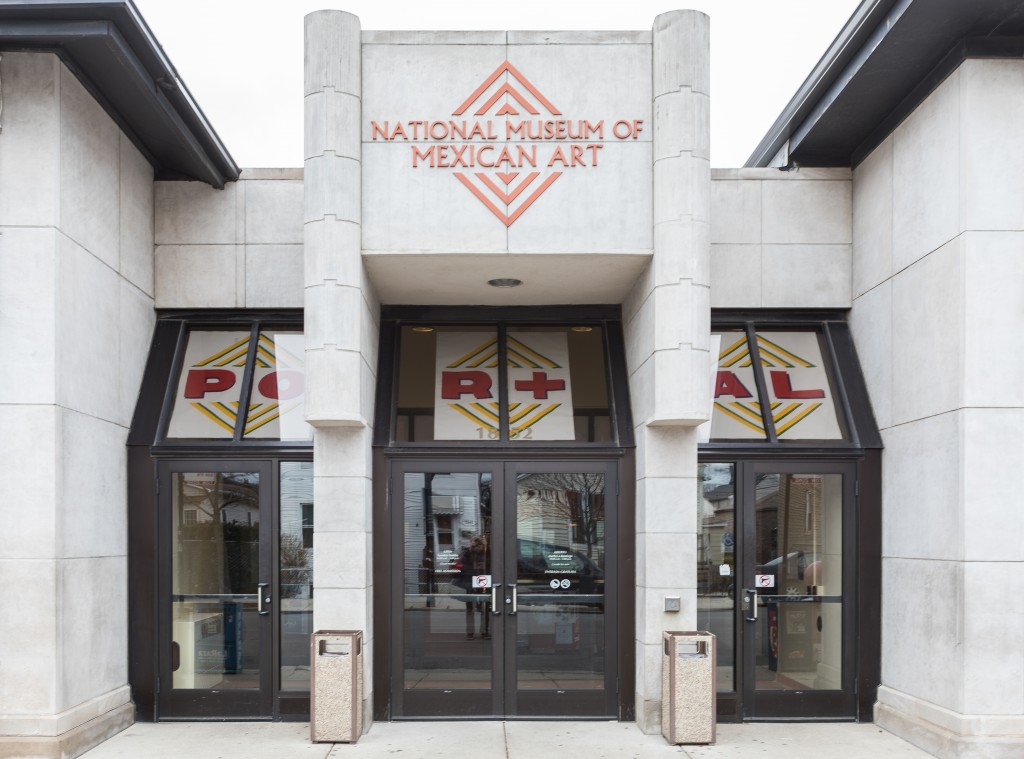 Entre, 2017, Sign paint on paper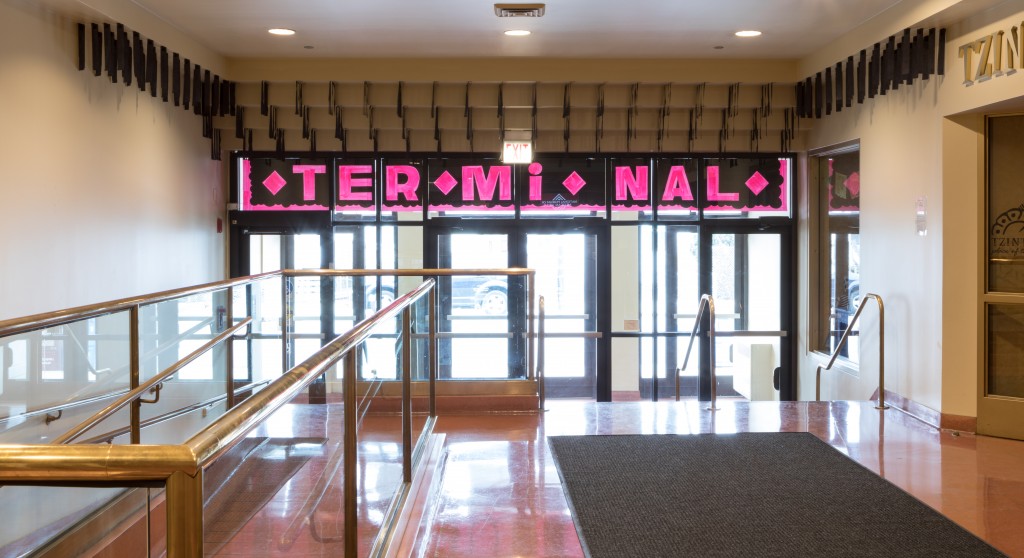 Exito, 2017, Sign paint on paper and streamers
Entrance and exit markers at the National Museum of Mexican Art for their 30th anniversary exhibition titled "Memoria Presente"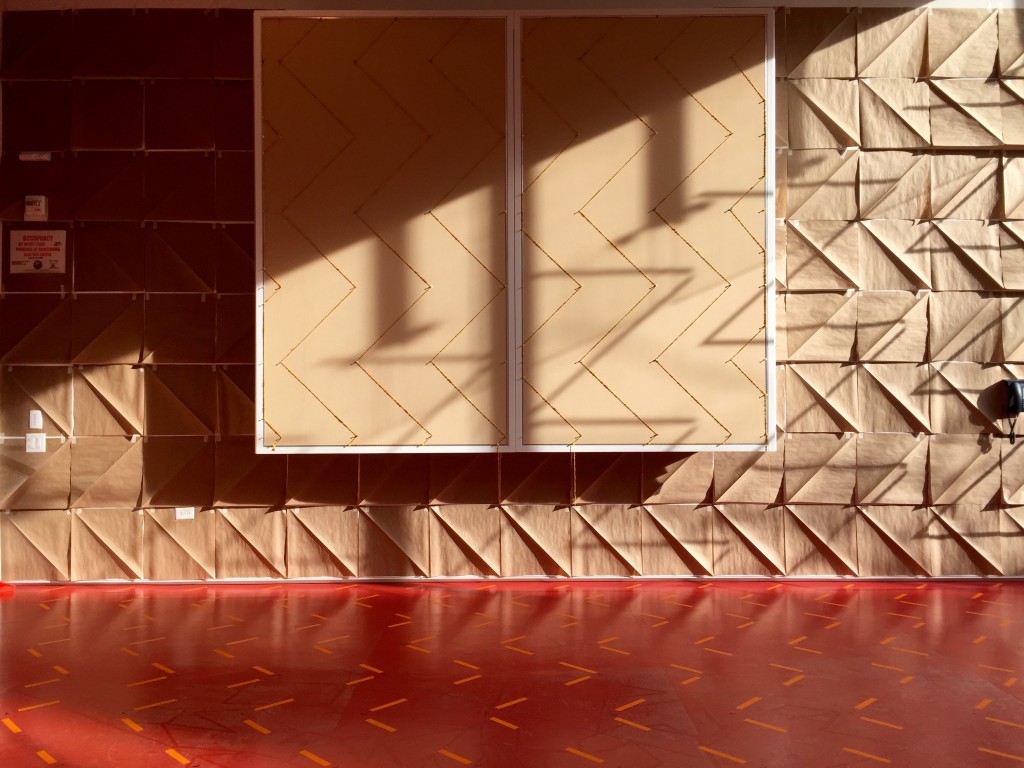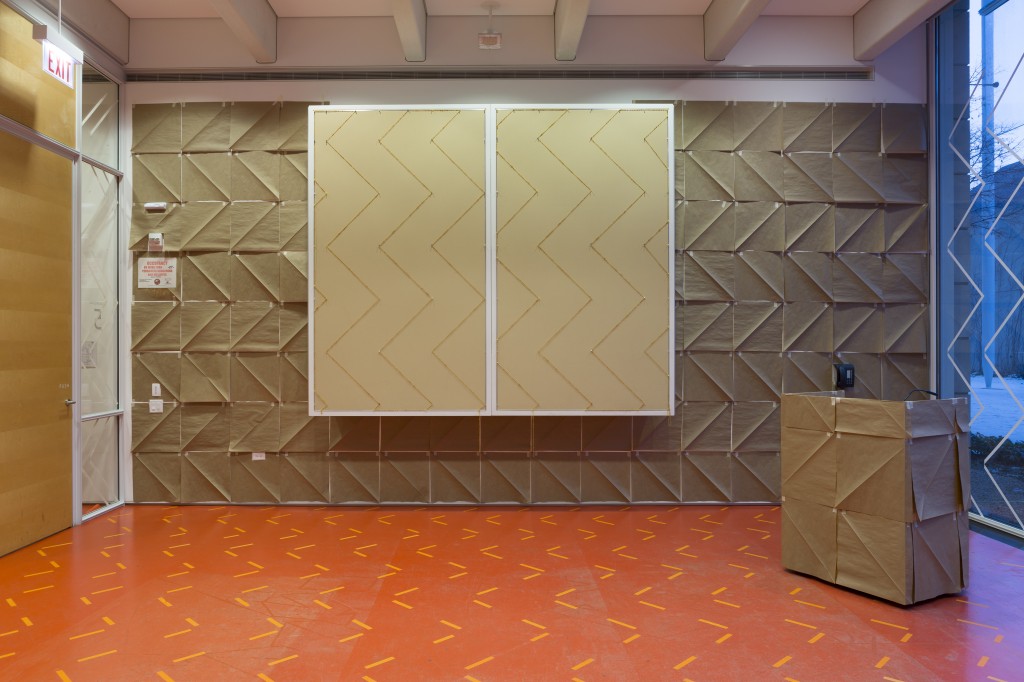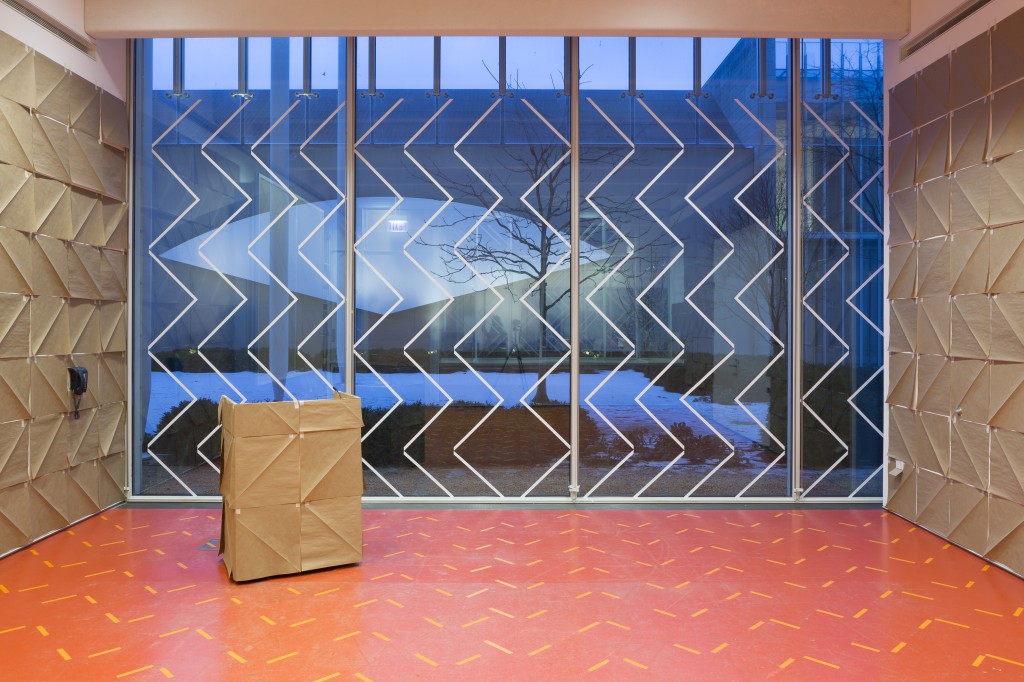 Room for Intimacy, 2016, Installation using folded brown paper, masking tape, string and pushpins in the modern wing of The Art Institute of Chicago.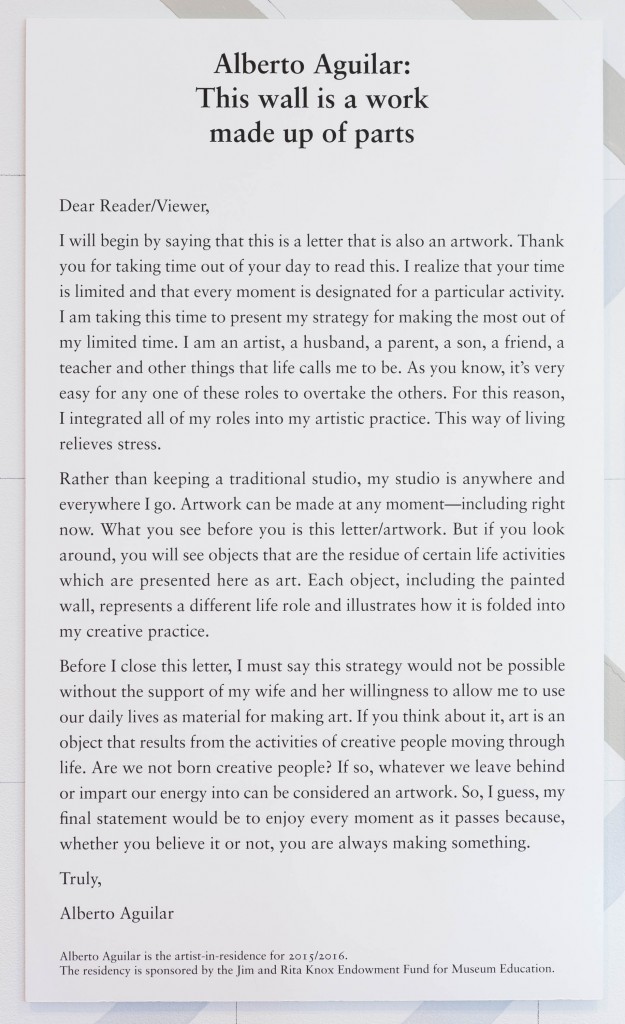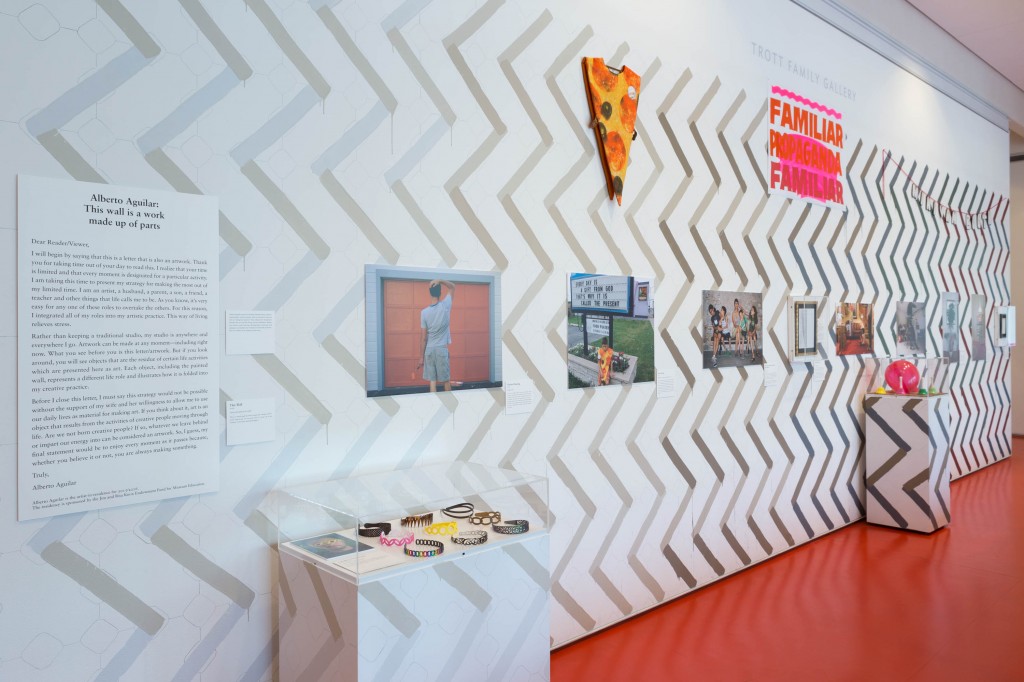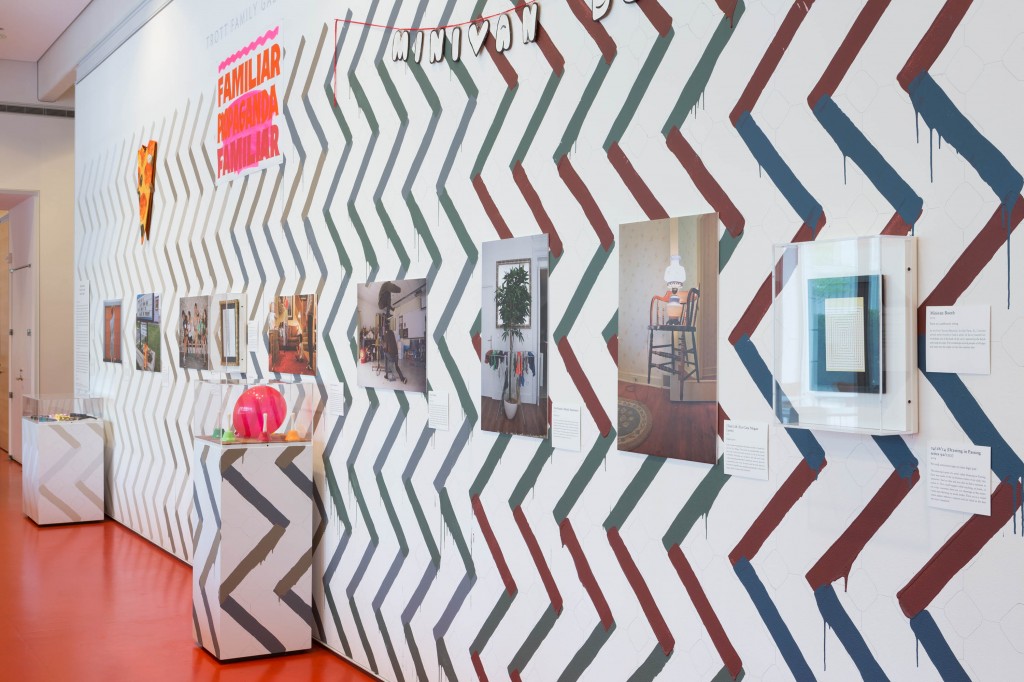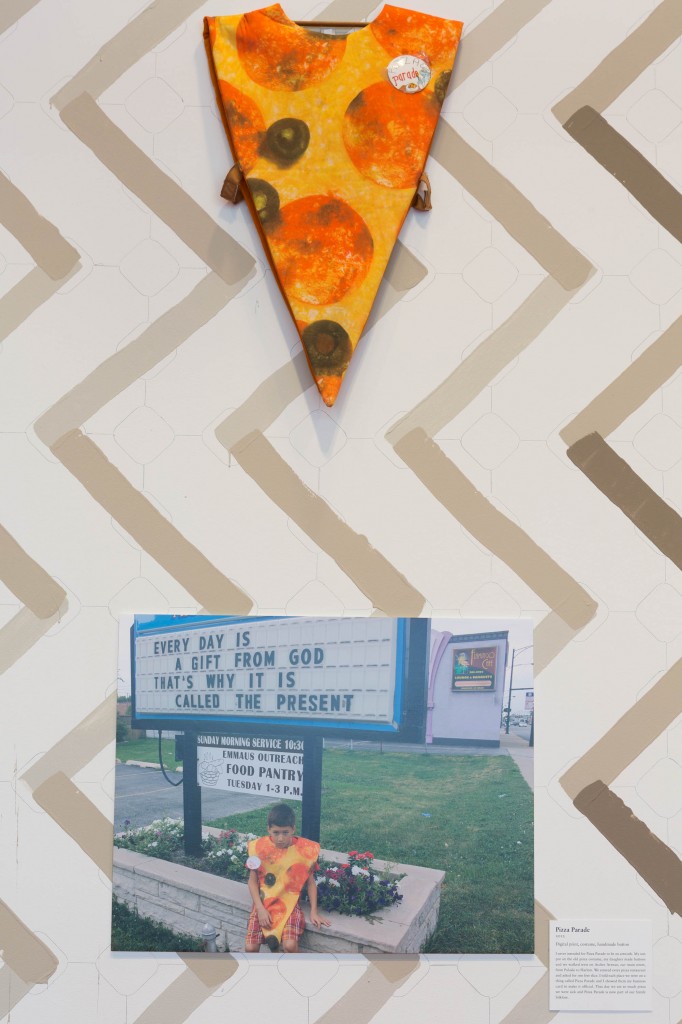 This wall is a work made up of parts, 2016
An installation of past work in the education center of the Art Institute of Chicago. The wall painting is made up of colors from the most prominent galleries in the museum organized by value.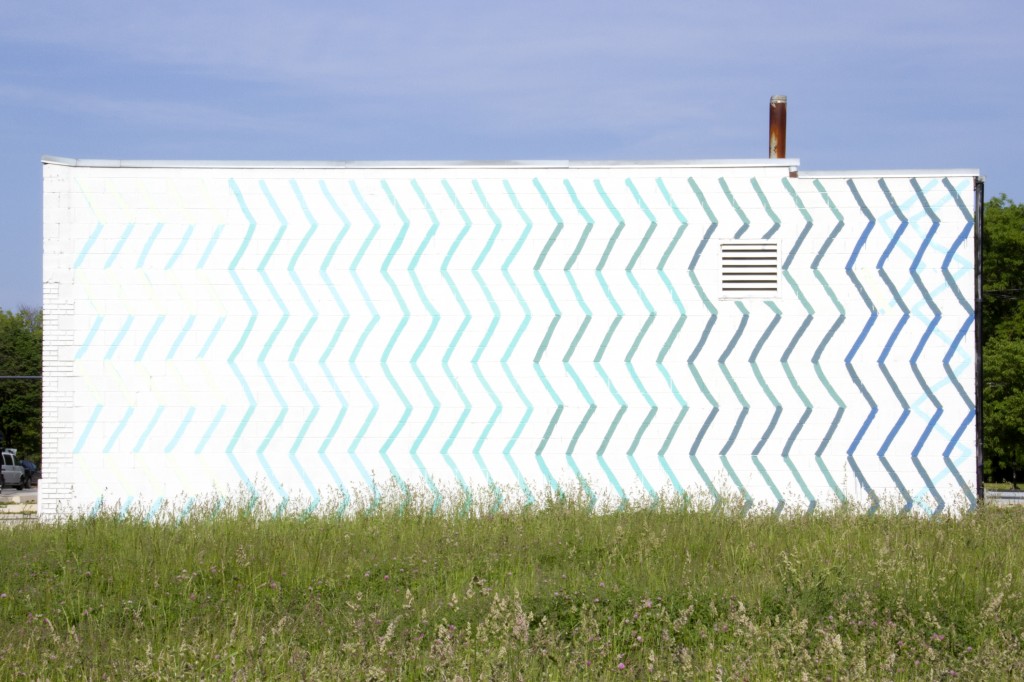 Course Echo: 2015 Latex paint on cement block (Arts Incubator)
Multiple Positions: School desks and Latex paint on wall, 2015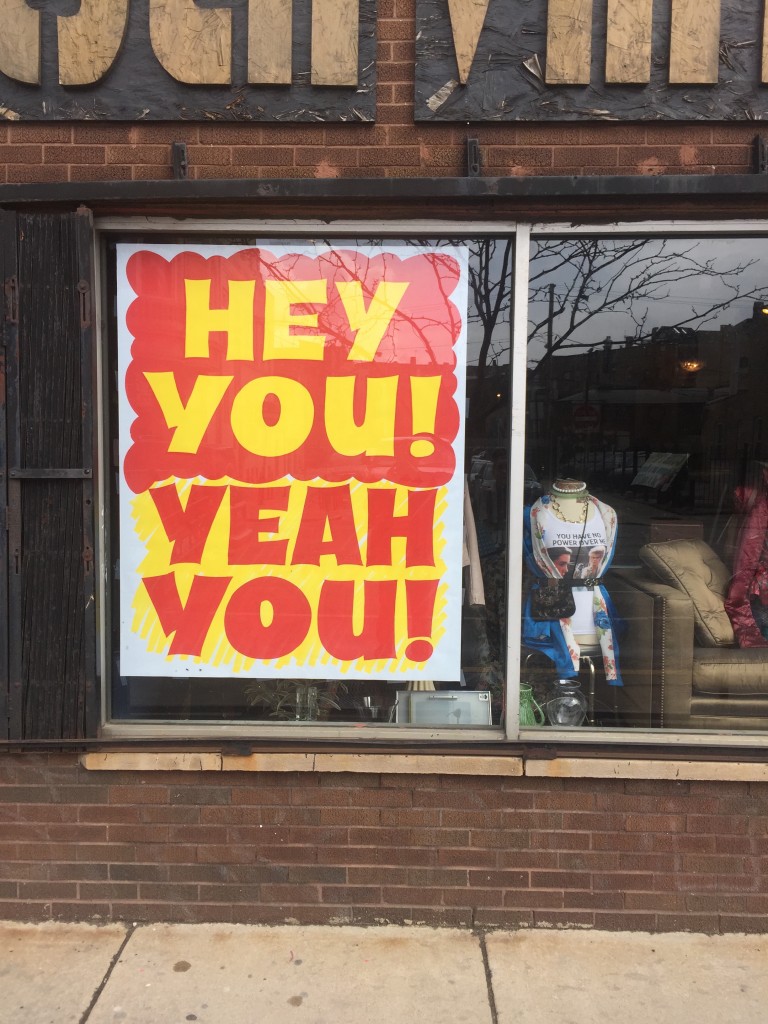 Call for Awareness, 2016
As part of an exhibition titled Propaganda Familiar hand painted signs were hung in shop windows across the Pilsen neighborhood of Chicago speaking out to the community.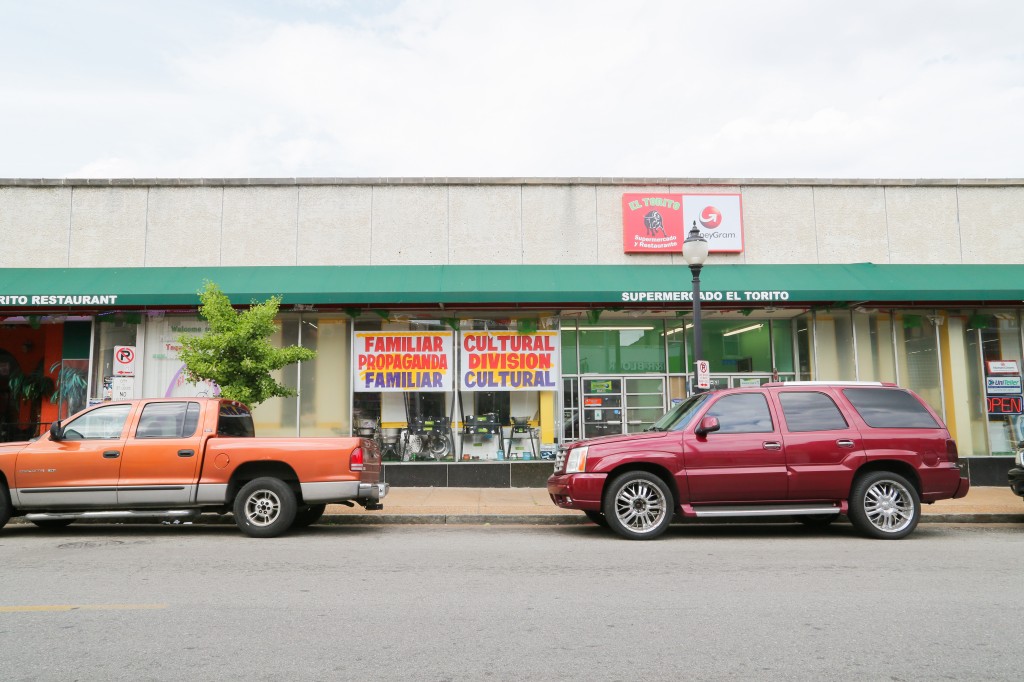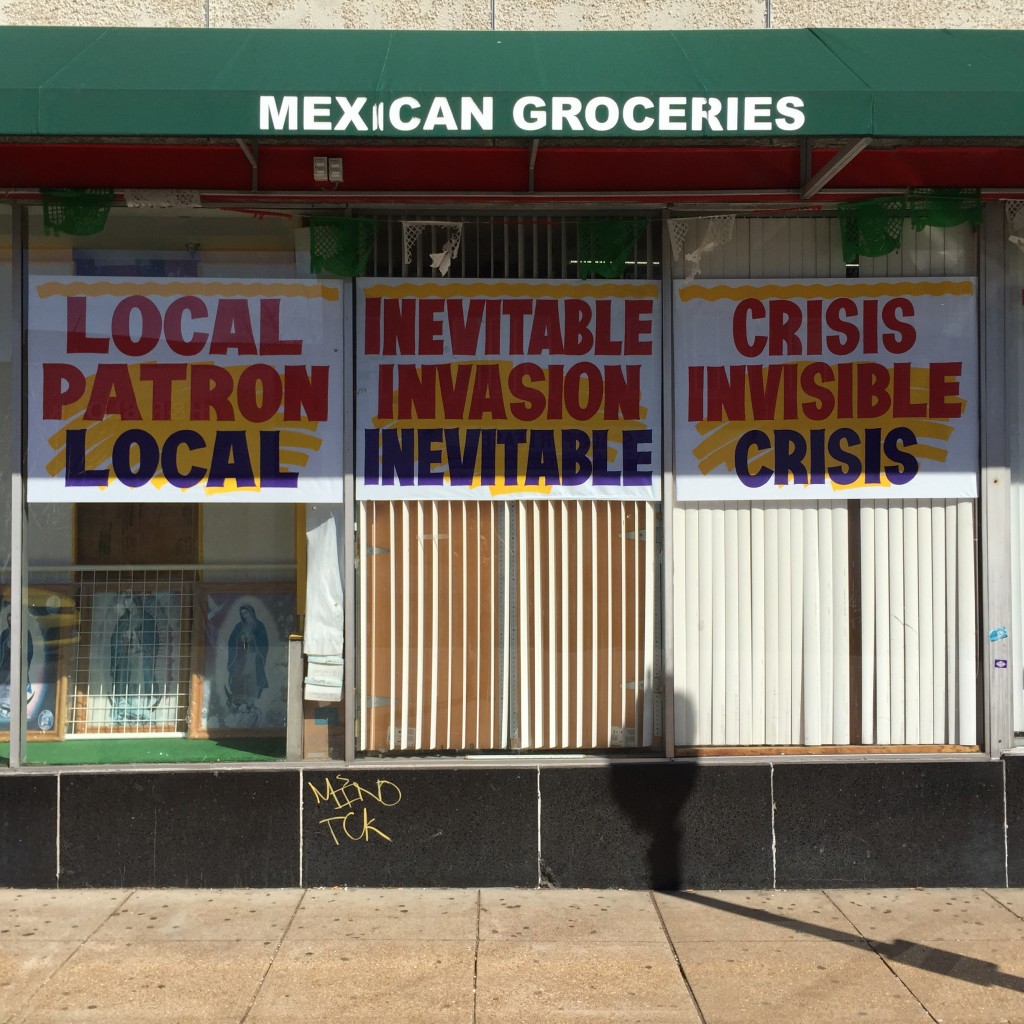 Propaganda Familiar: Industrial Poster paint on butcher paper, 2015
Hand painted signs of phrases made up of cognates that could be read in Spanish and English simultaneously in a neighborhood in St. Louis experiencing "gentrification".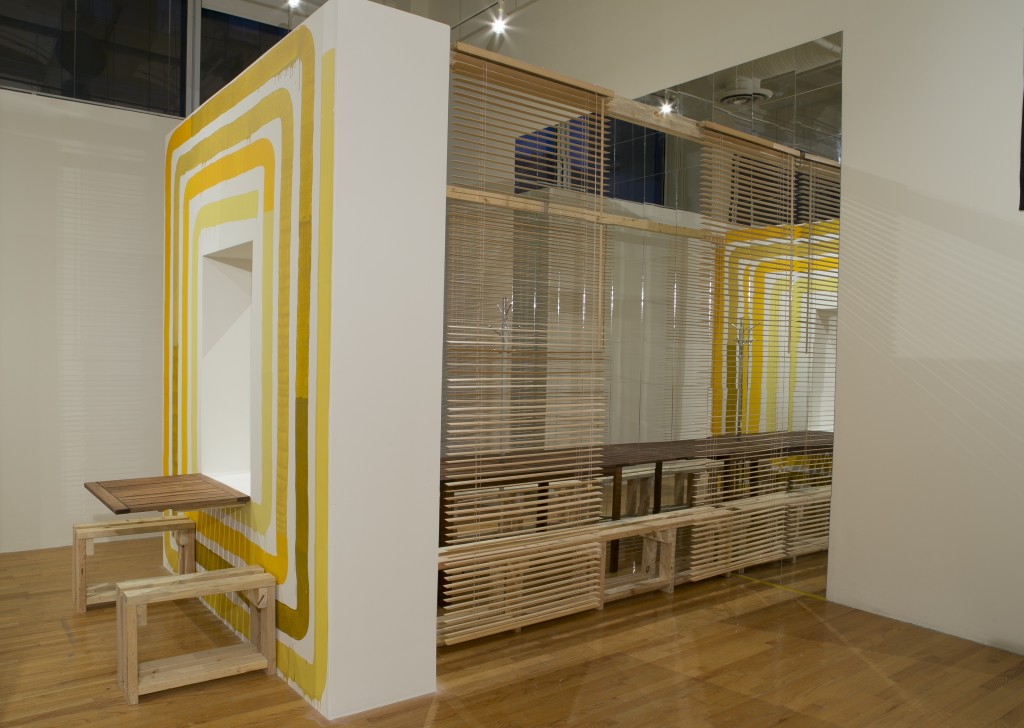 Lunch Room Expanse: Building Materials, drop leaf table, mirror tile, blinds and latex paint 2014