@artinstitutechi Instagram Takeover: In 2016 Alberto Aguilar took over the Art Institute's instragram account which led to unexpected discoveries of his role as a resident artist within a major institution.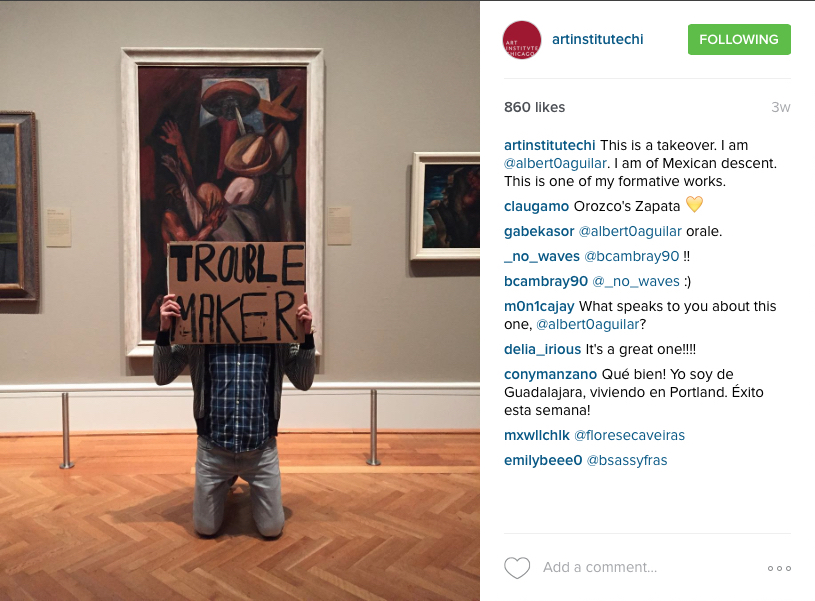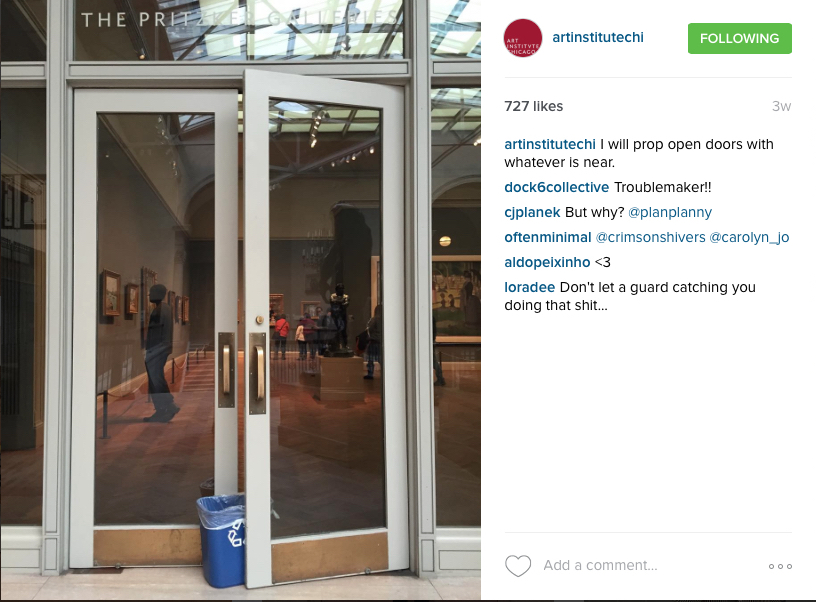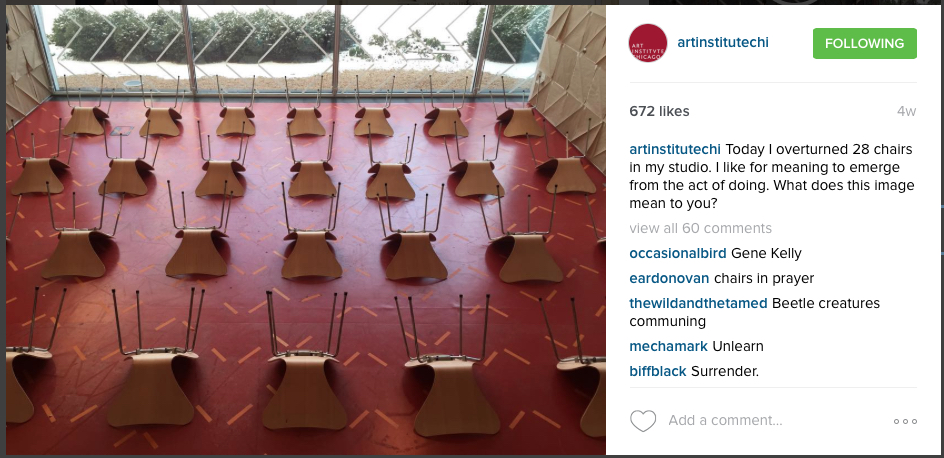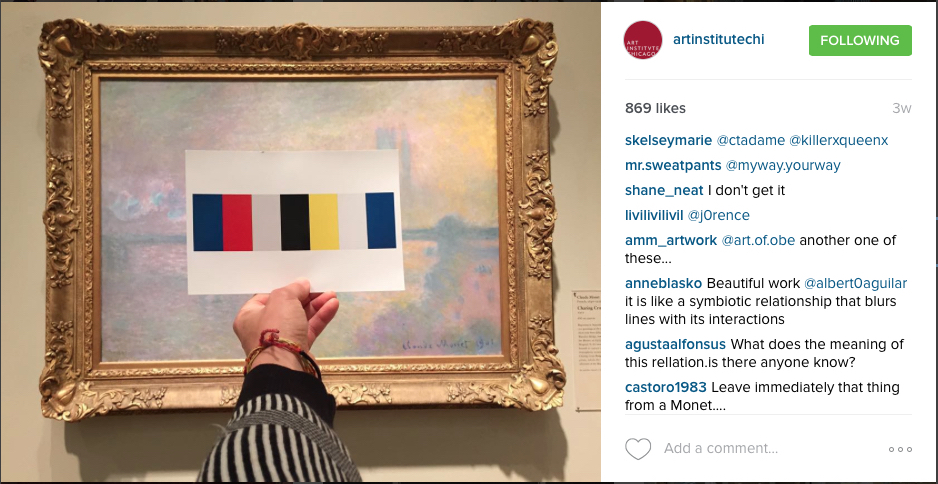 Wedding to Unknown: In 2014 Alberto Aguilar organized a wedding free of charge to unknown couple and invited 150 strangers to attend as guests at a location that was revealed after they accepted the invitation. Alberto served a 50 ingredient mole, acted as the master of ceremonies and invited other artists to contribute to the program.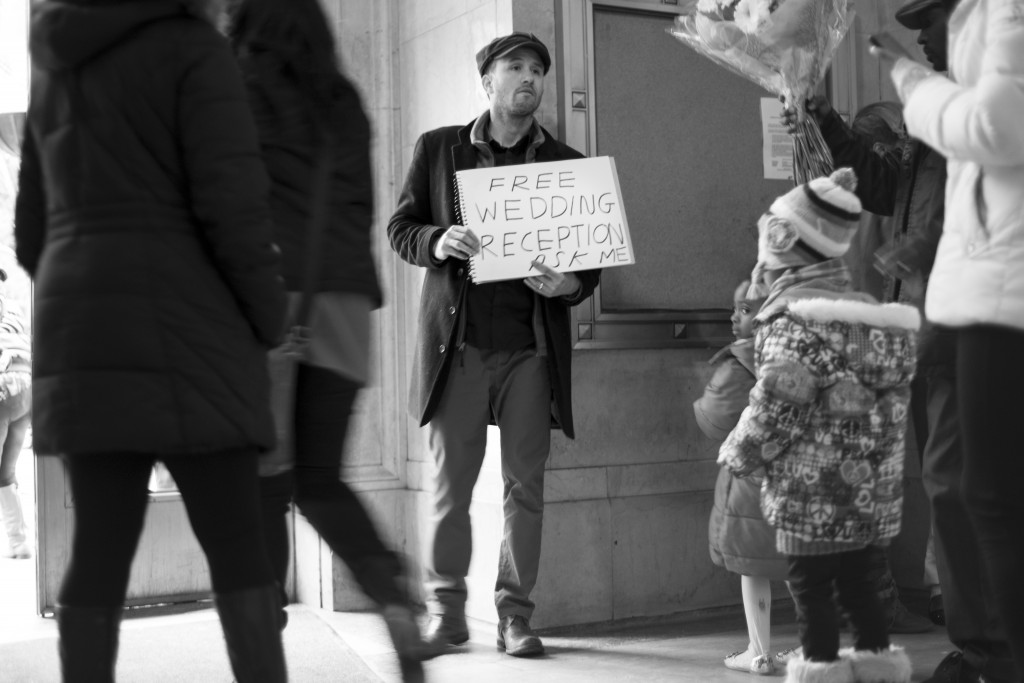 The artist in search of a couple at the entrance of Chicago City Hall weeks before the wedding.
Home Field Play: In 2013 repurposed furniture was installed in the main lobby of the Museum of Contemporary Art Chicago to create stations for museum visitors to interact, play and rest. Throughout the exhibit guest artists were invited to create programming on the separate stations.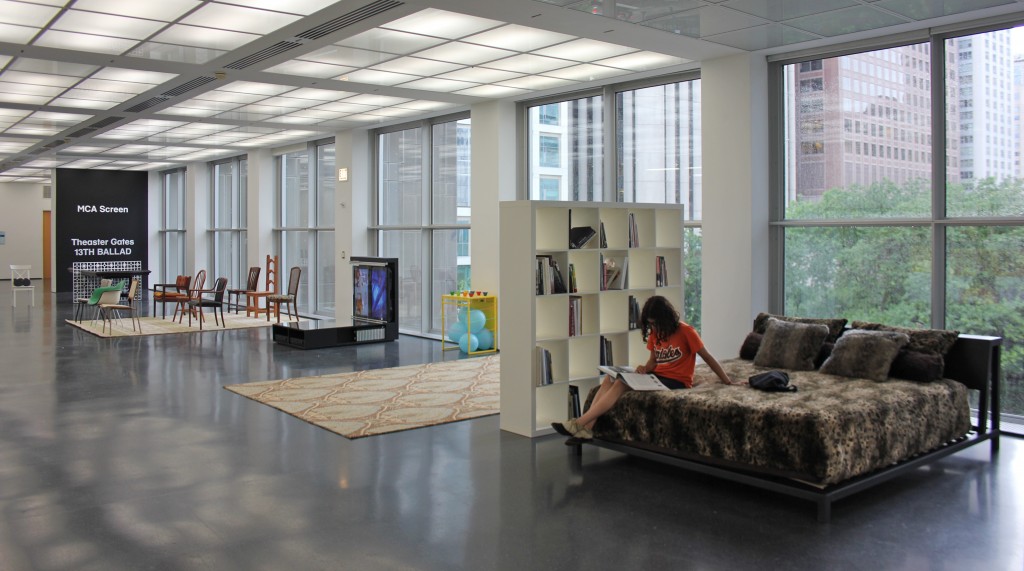 Home Field Play (Installation View)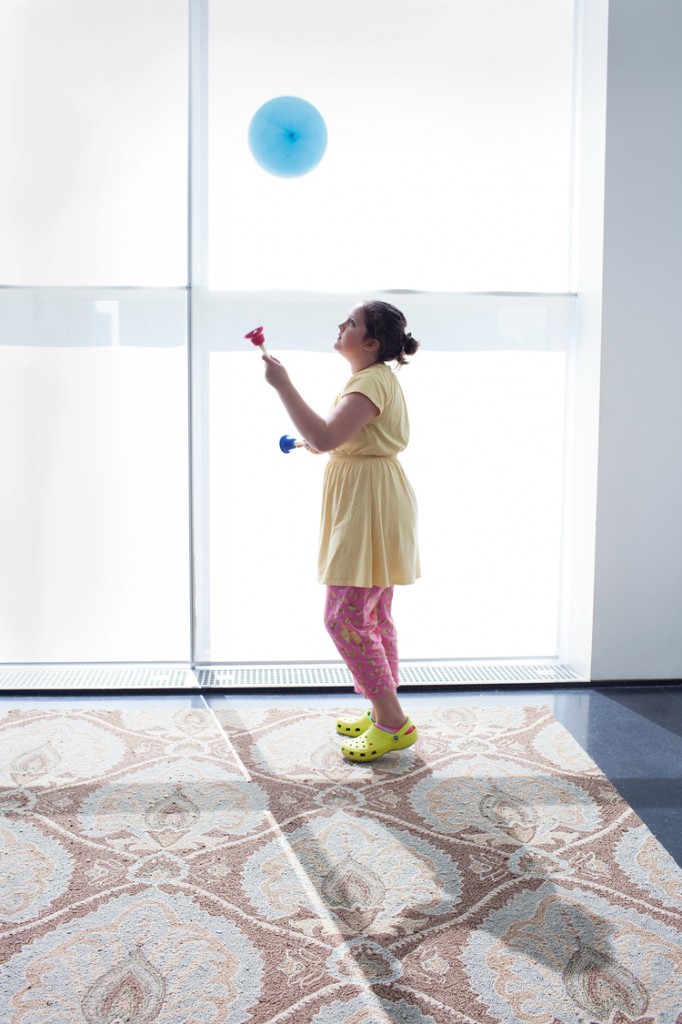 Girl playing "Sensitive Equipment" (Station 2): Carpet, desk, handbells, balloons and Chinese jump rope.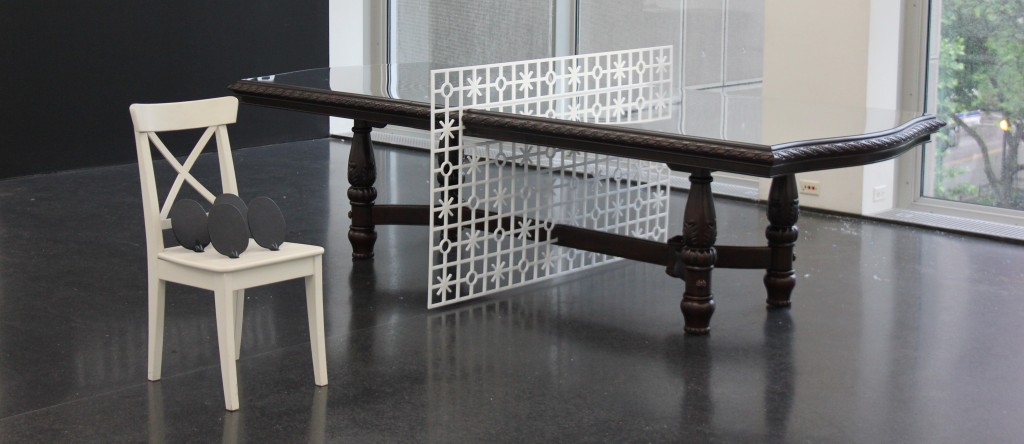 Table Graft (Station 5), Dining table, mirror, chair, ping pong set and a net created by artist Edra Soto.
Pizza Parade: In 2012 the Aguilar family walked westward on Archer Avenue from Pulaski to Harlem. On this three mille walk they entered every pizza restaurant and asked for a free slice. The oldest daughter of the family made hand drawn buttons to wear on the walk and the youngest son wore a pizza costume.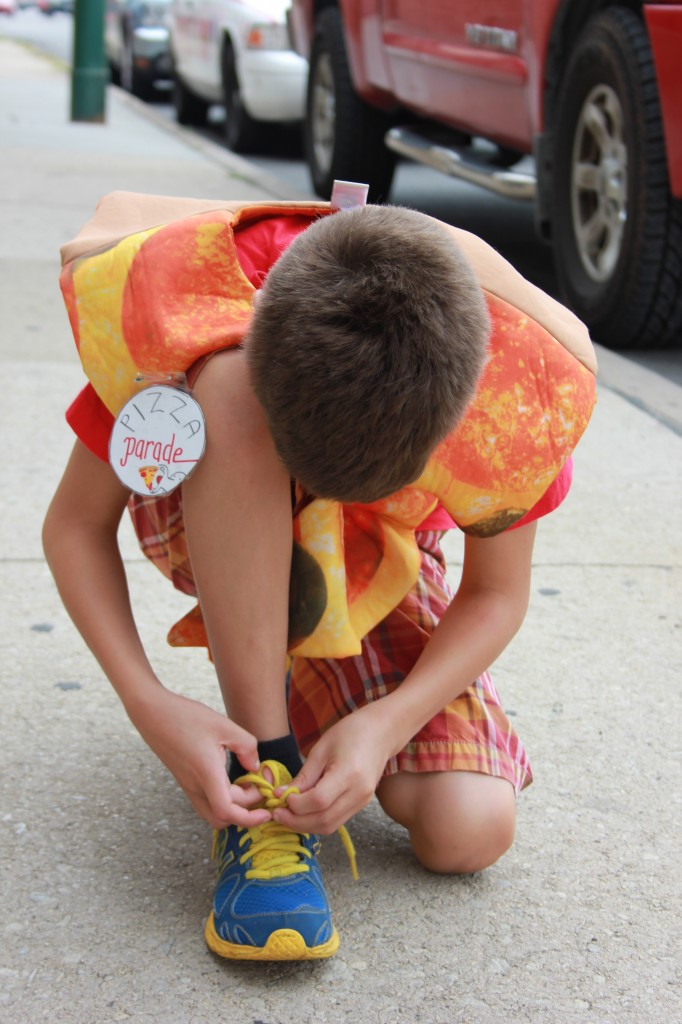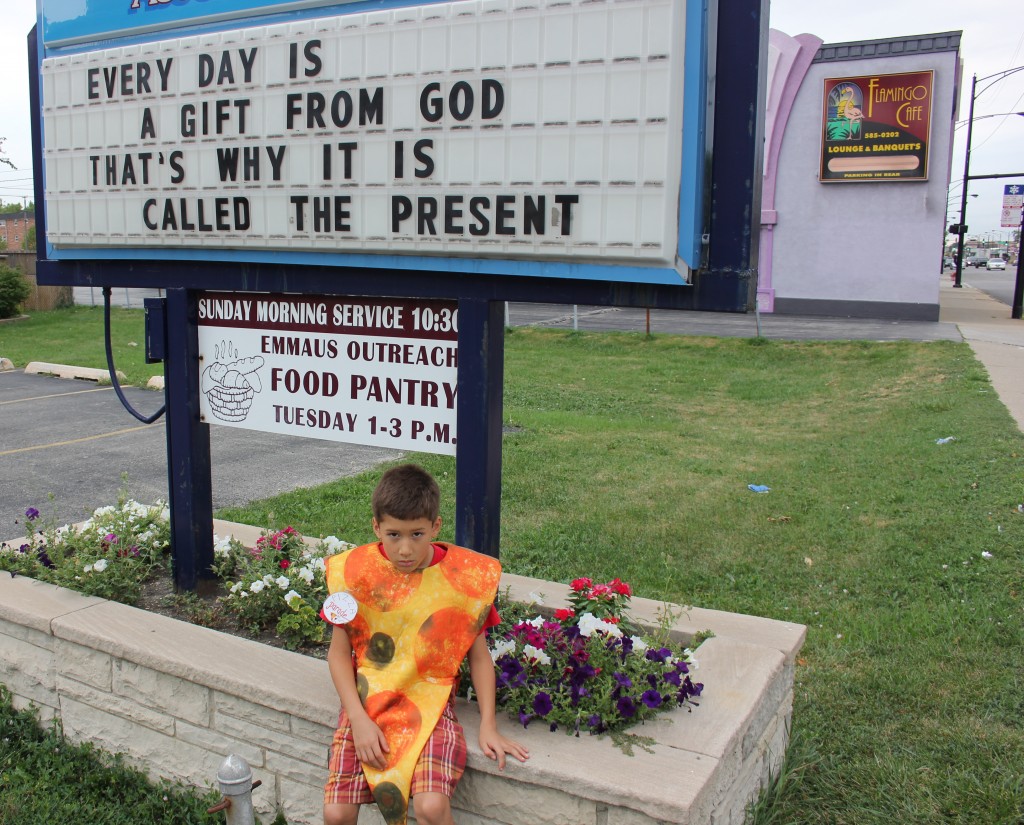 A Personal Dinner Invitation: Using a popular social network website guests were invited to attend a dinner at an undisclosed location with unknown guests. As the date neared the location was given. Upon arrival all was revealed and unfolded. 2009-2012.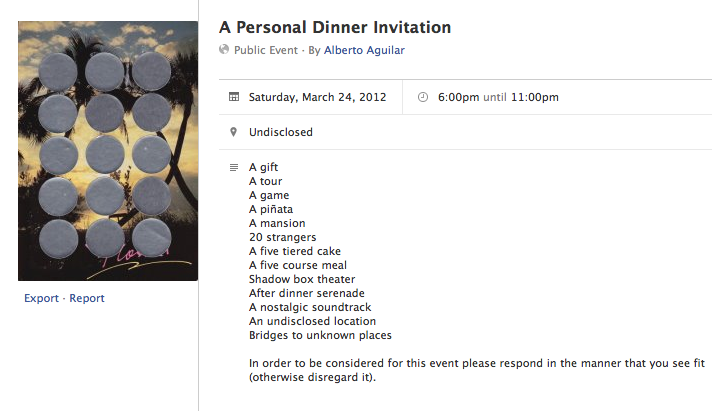 A Personal Dinner Invitation: Event screen shot, 2012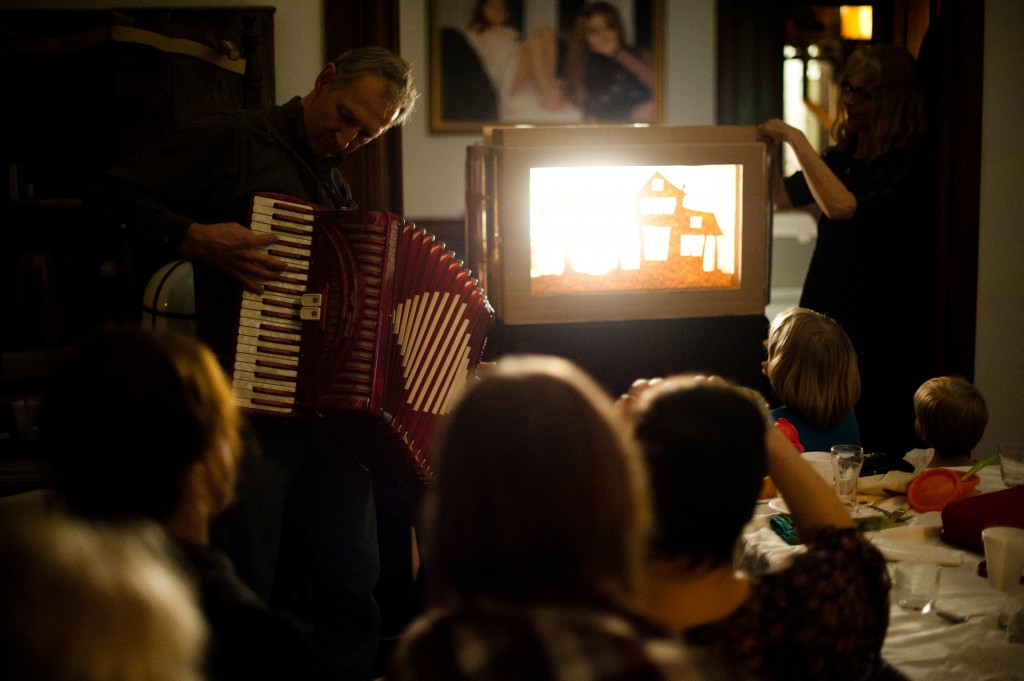 Tabletop Silhouette Theater Entertainment: A performance by Bryan Saner and Teresa Pankratz during a Personal Dinner Invitation, 2012 (Hyde Park Chicago, IL)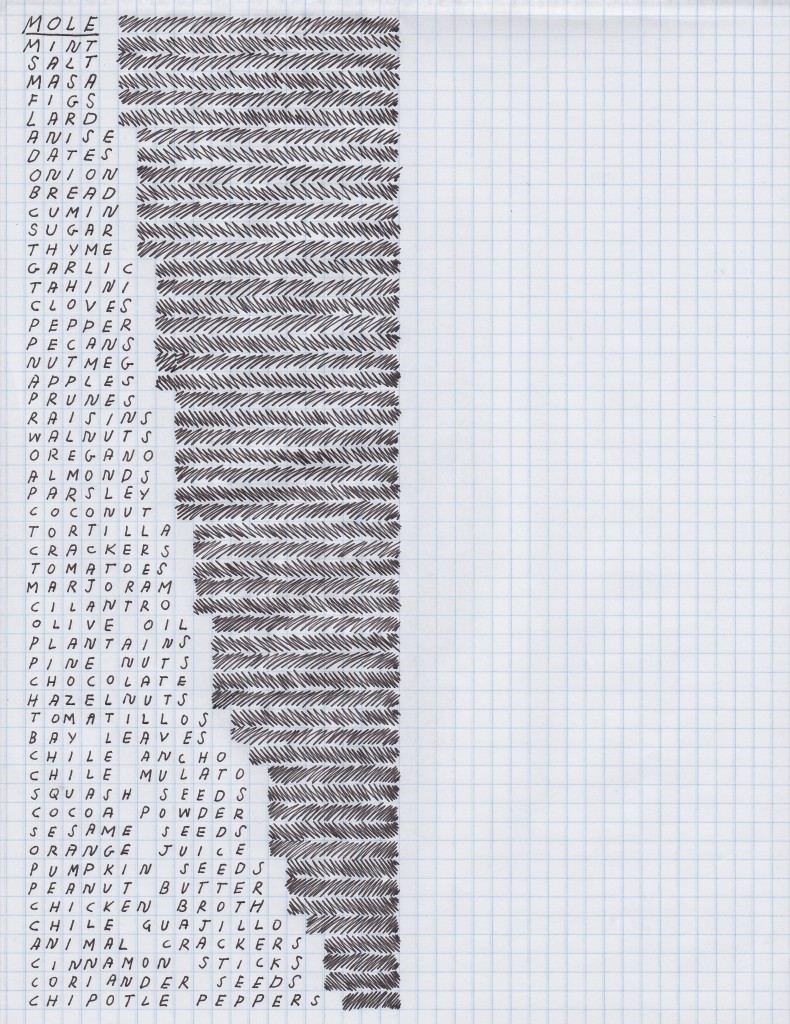 50 Ingredient Mole: A compilation of ingredients used for mole made for a Personal Dinner Invitation, pen on grid paper, 2011