Garden Work: 2016, Using bicycles and garden tools Alberto Aguilar and his daughter, Madeleine, marked the ground of the sculpture garden at the Art Institute of Chicago on April 1st from 9am-5pm taking a lunch midway through.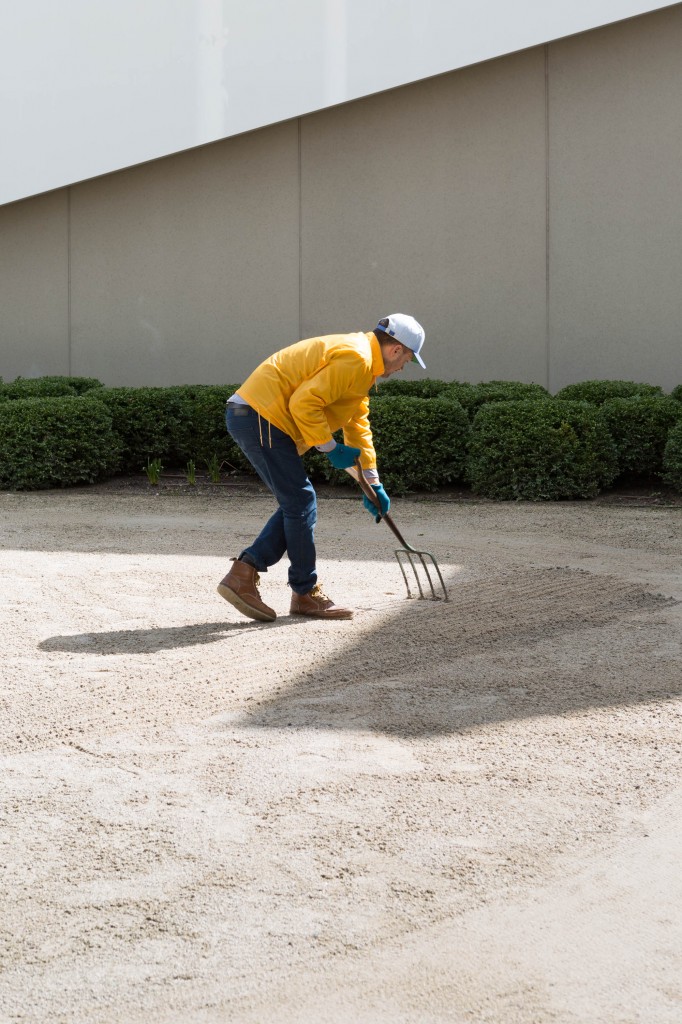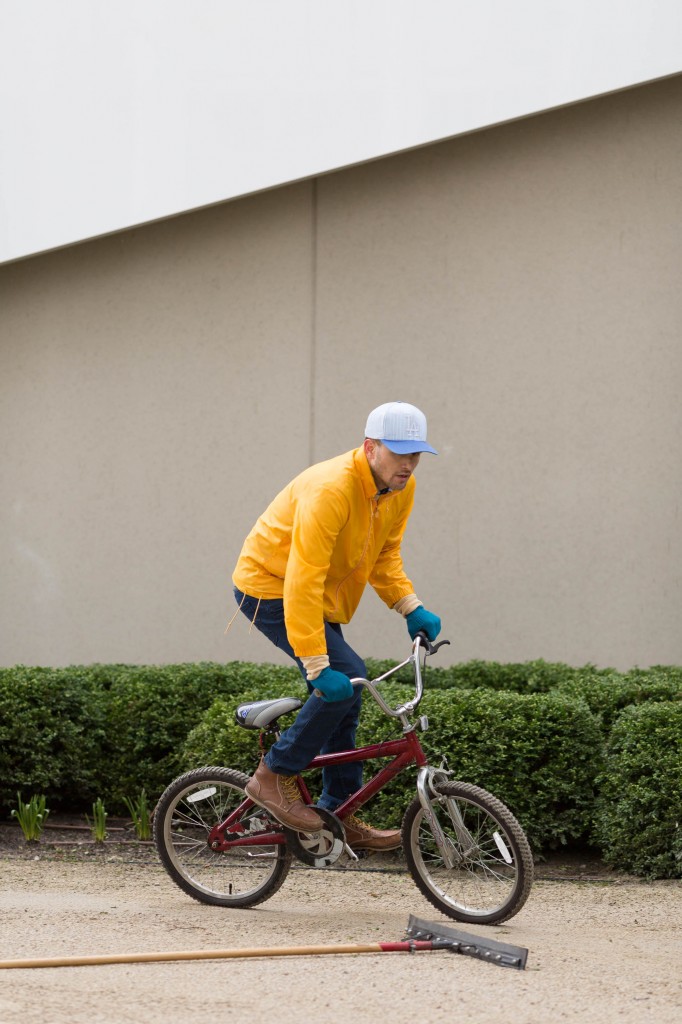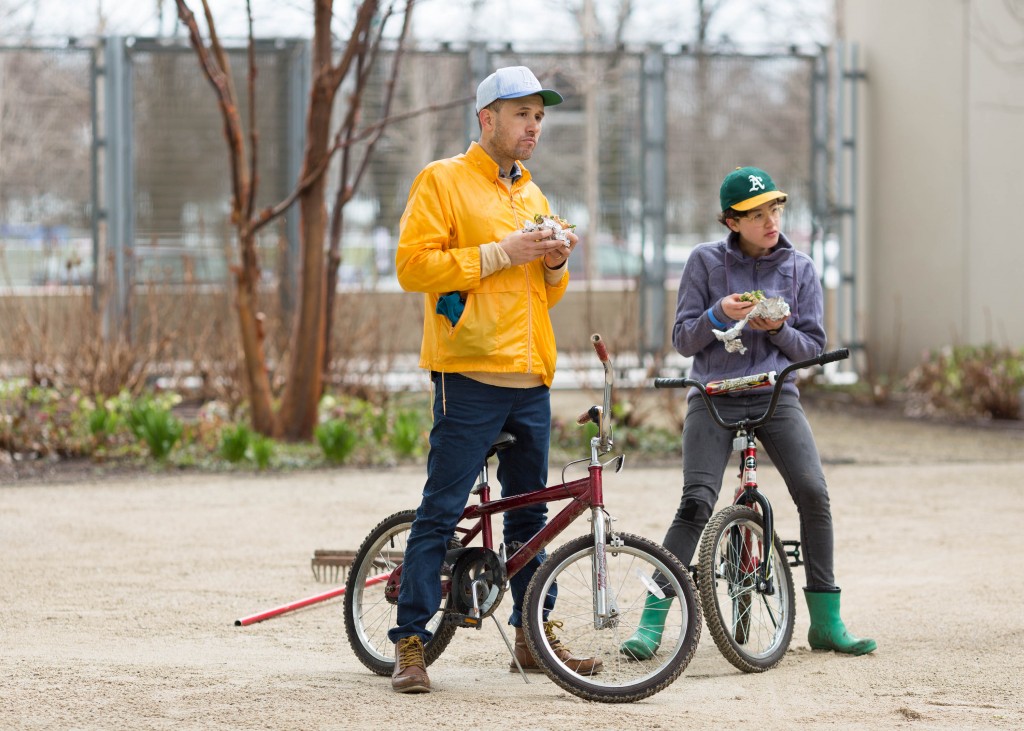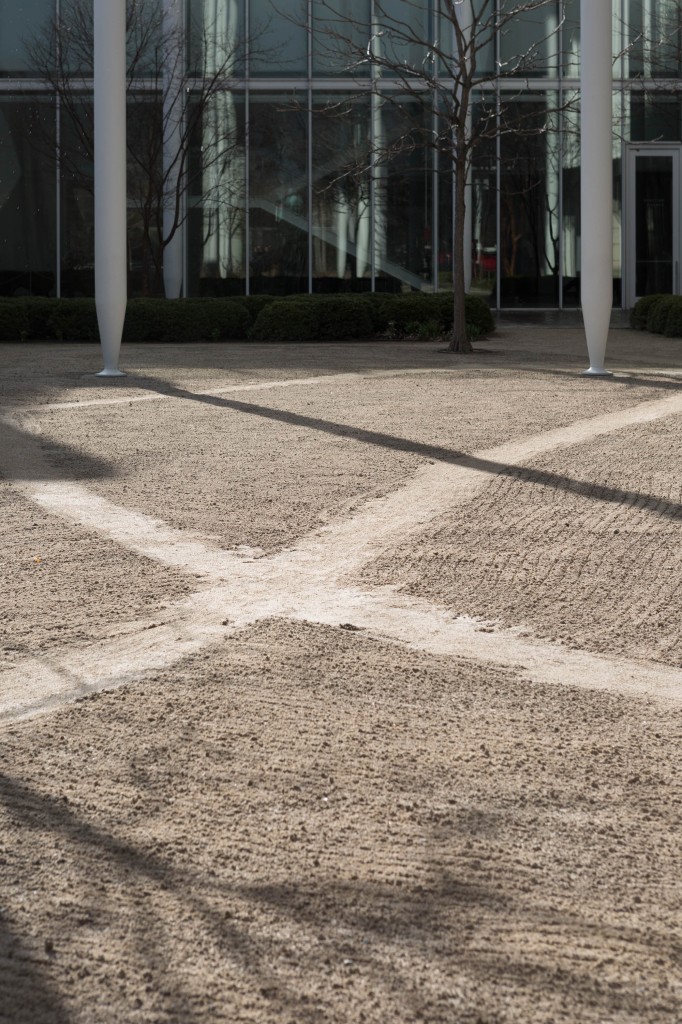 @artinstitutechi Takeover: In 2016 Alberto Aguilar took over one of the social media accounts of the Art Institute of Chicago which led to unexpected discoveries of his role as a resident artist within this major institution.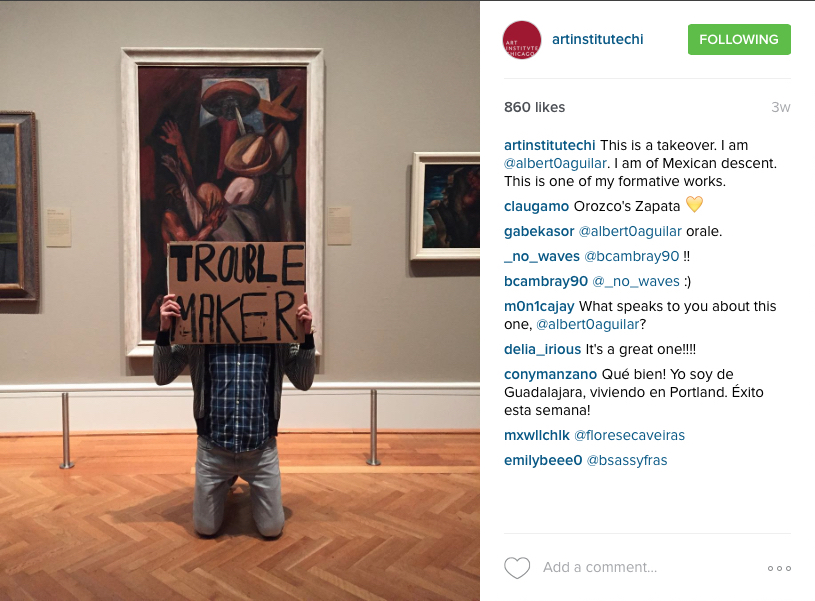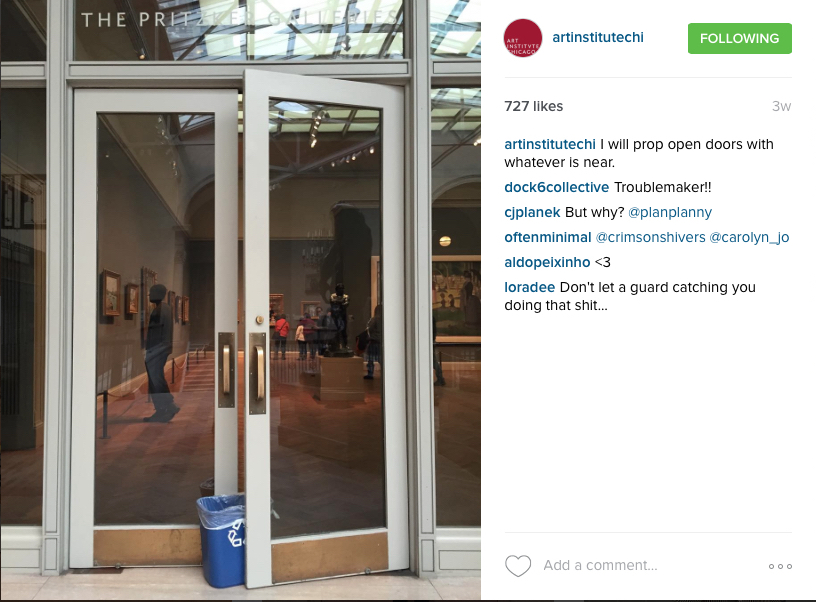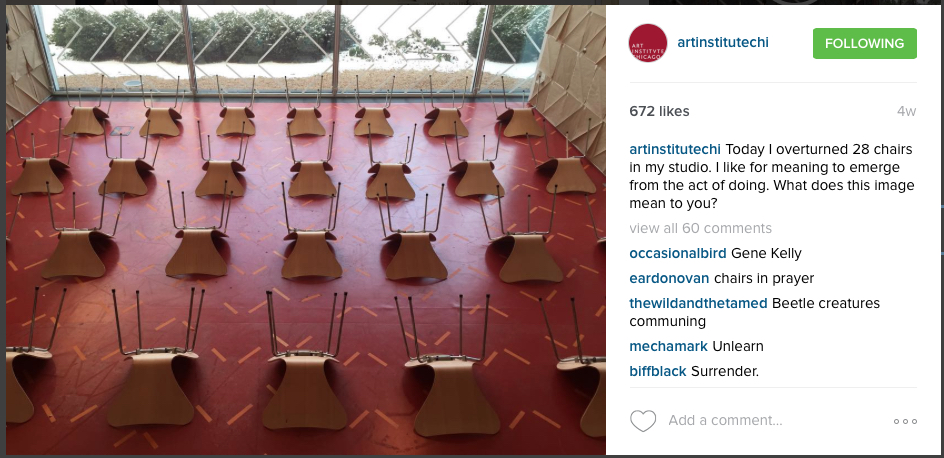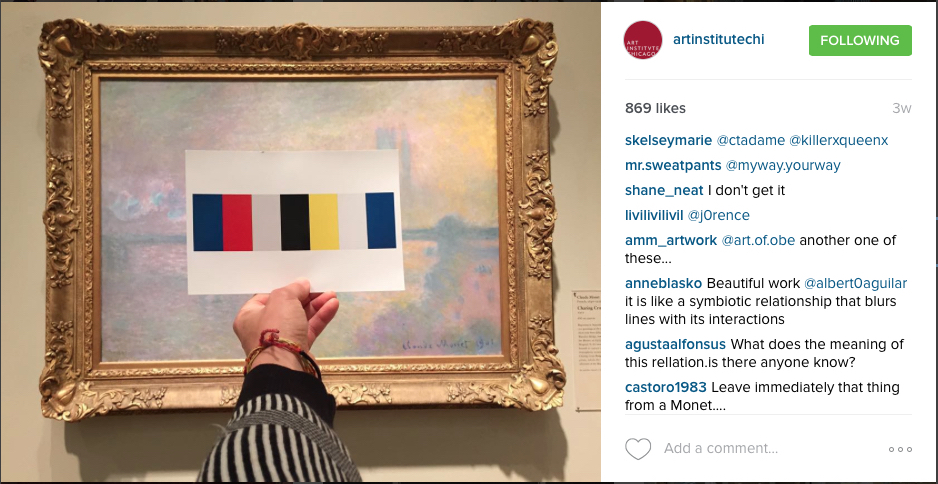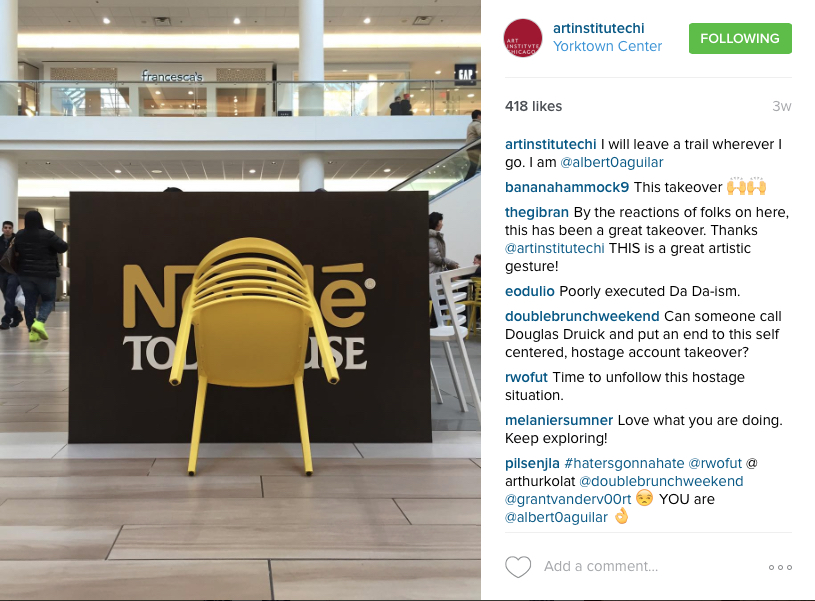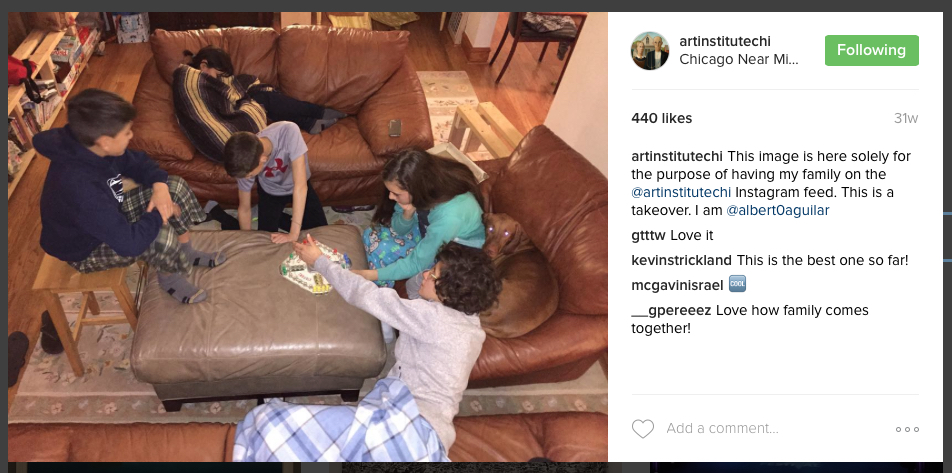 Wedding to Unknown: In 2014 Alberto Aguilar organized a wedding free of charge to unknown couple and invited 150 strangers to attend as guests at a location that was revealed after they accepted the invitation. Alberto served a 50 ingredient mole, acted as the master of ceremonies and invited other artists to contribute to the program.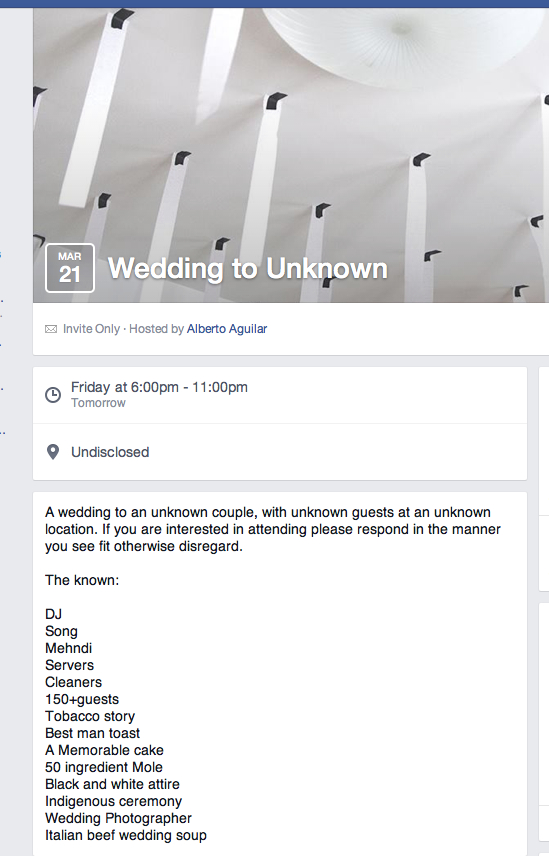 Original invitation to Wedding to Unknown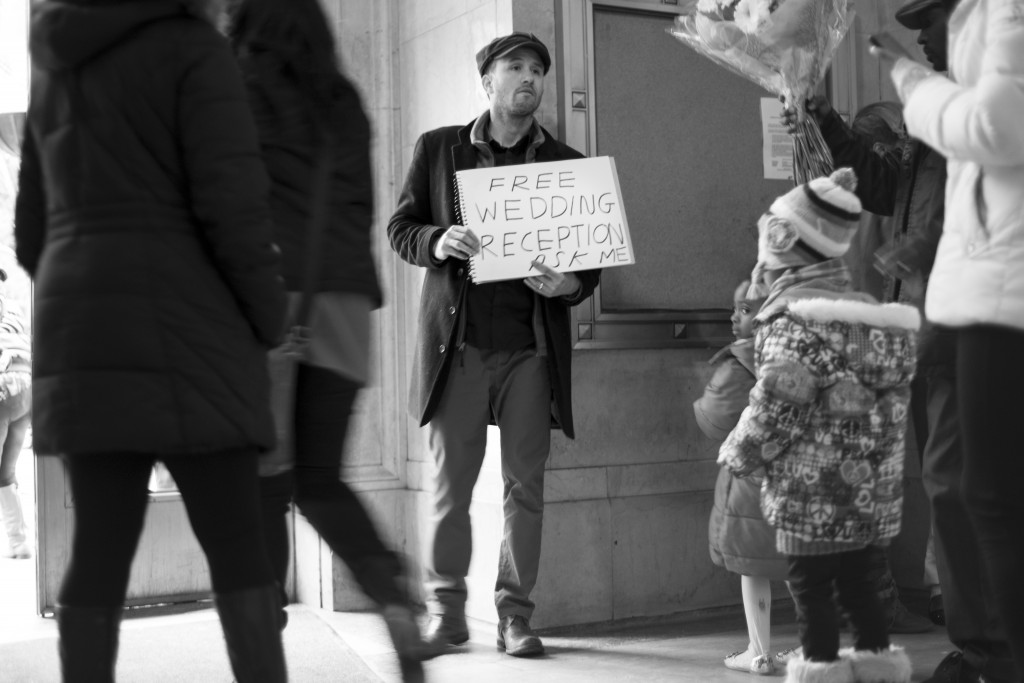 The artist in search of a couple at the entrance of Chicago City Hall weeks before the wedding.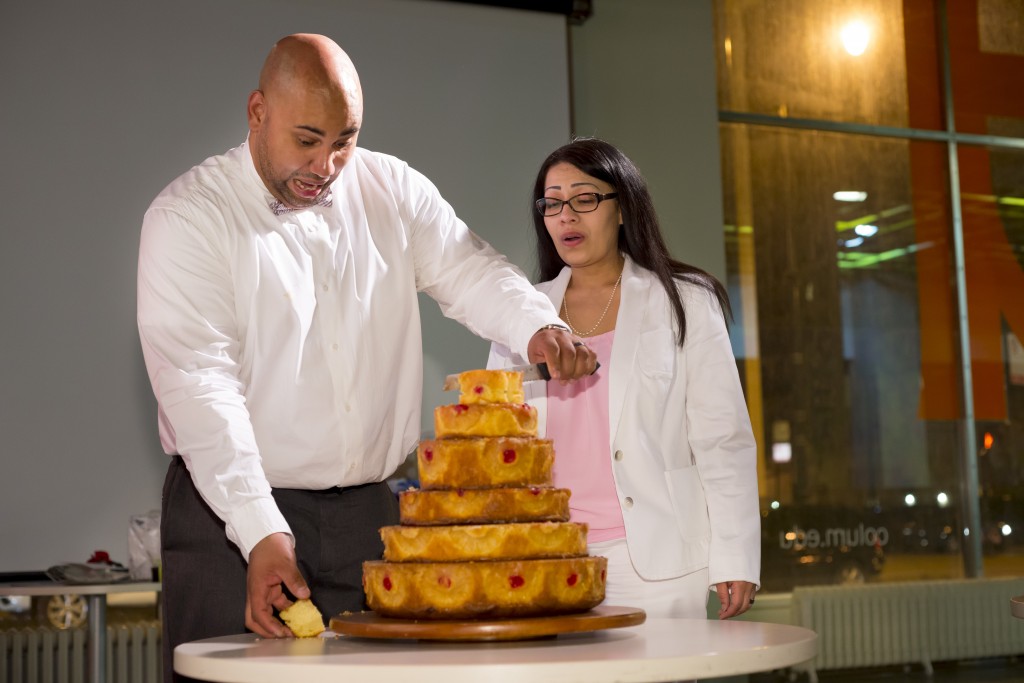 The bride and groom cutting an upside down pineapple cake by artist Edra Soto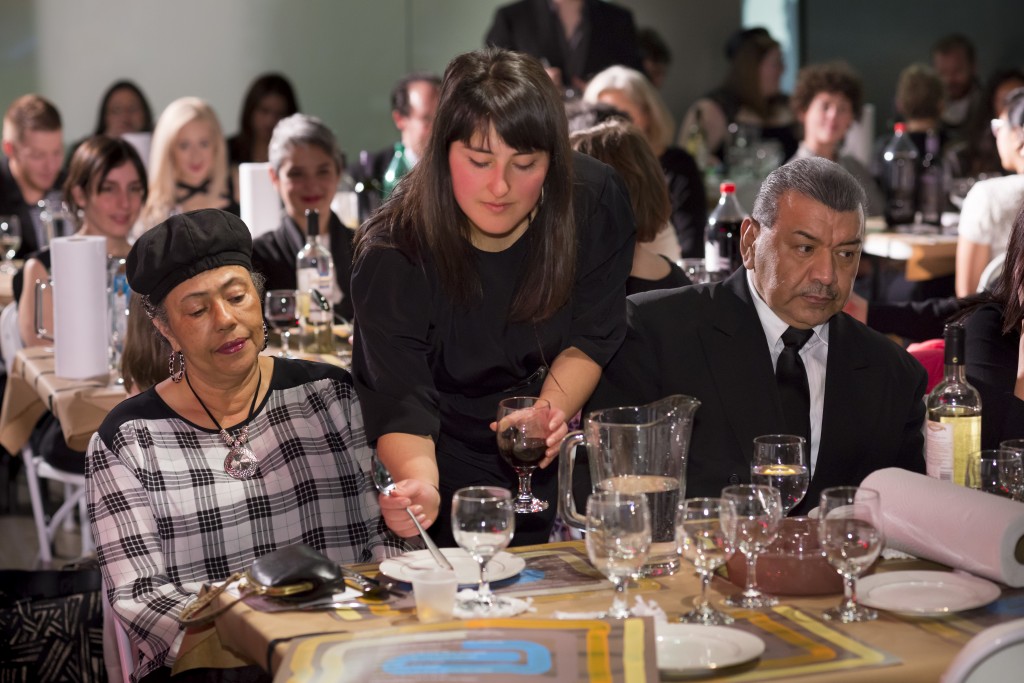 Collective Cleaners perform a Cleansing Ritual
Home Field Play: In 2013 repurposed furniture was installed in the main lobby of the Museum of Contemporary Art Chicago to create stations for museum visitors to interact, play and rest. Throughout the exhibit guest artists were invited to create programming on these separate stations.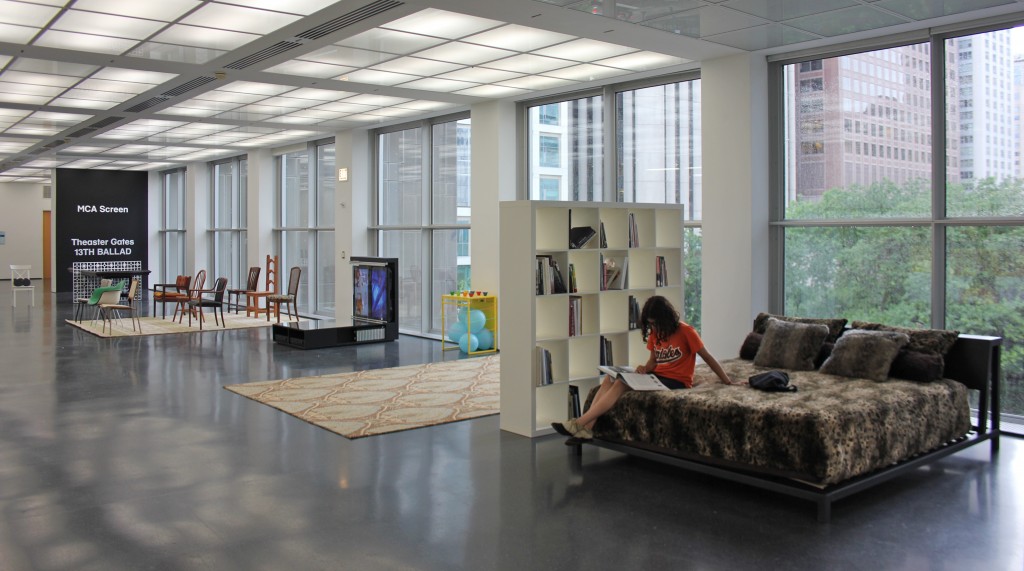 Home Field Play (Installation View)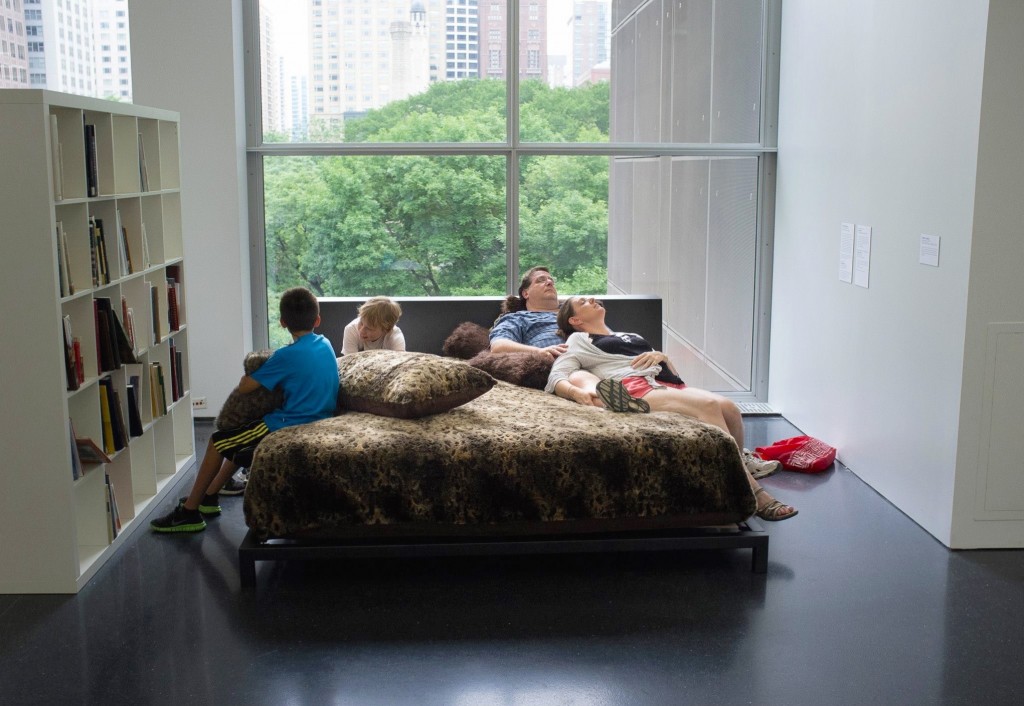 Visitors lounging on Rest Area (Station 1) a king sized bed covered in faux fur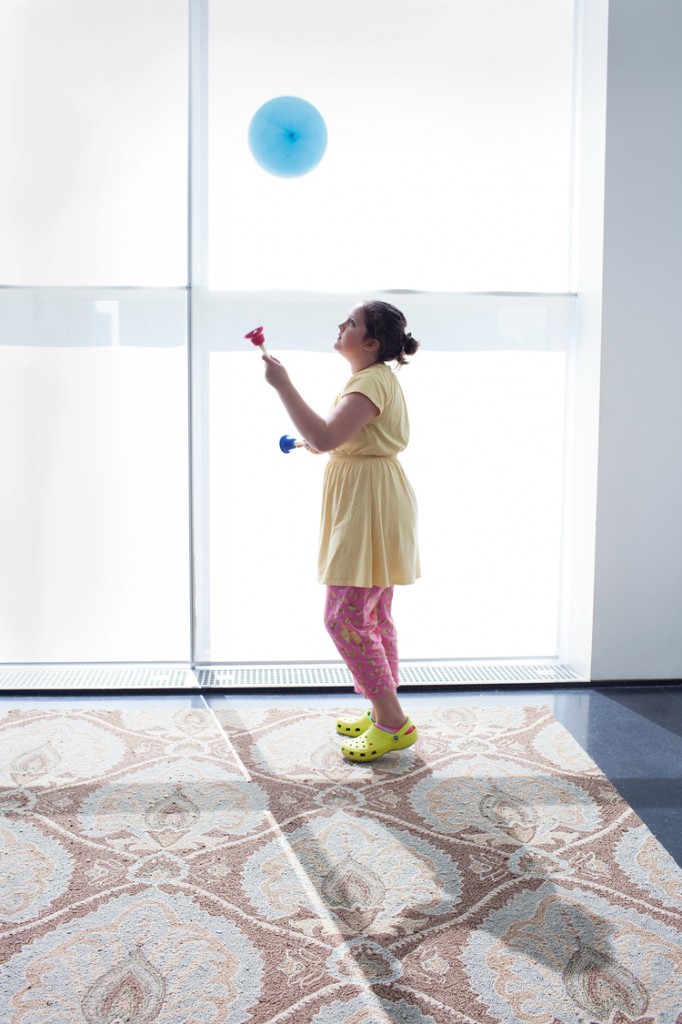 Girl playing Sensitive Equipment (Station 2): Carpet, desk, handbells, balloons and elastic jump rope.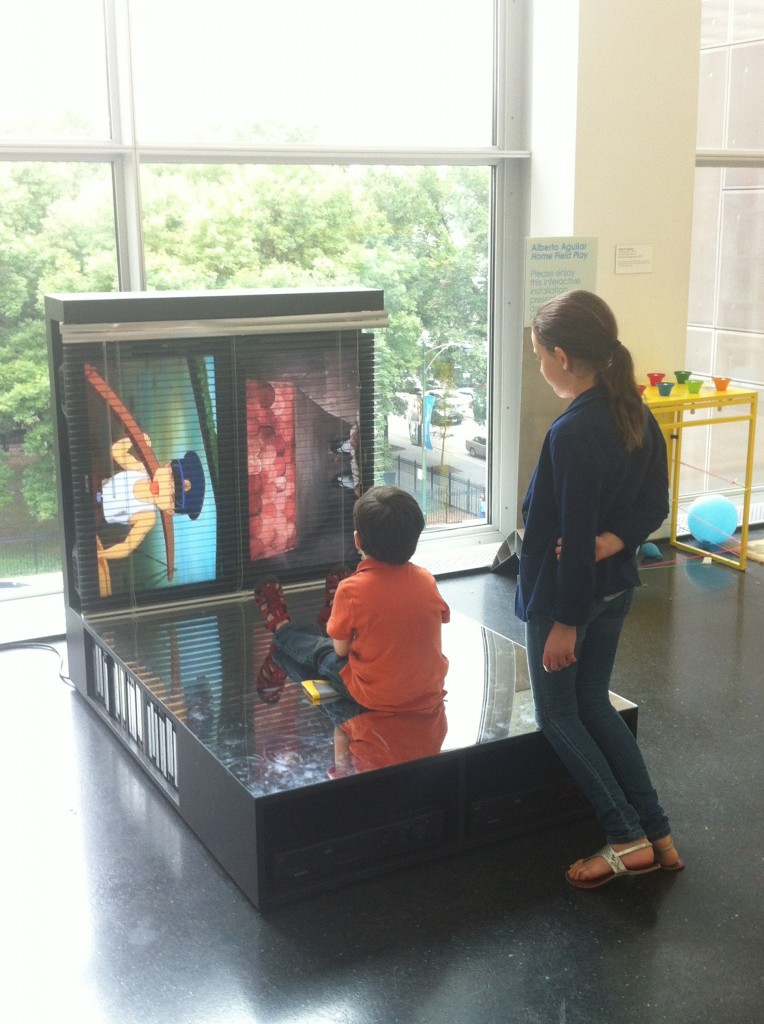 Children interacting with T.V.V.C.R. Portal (Station 3)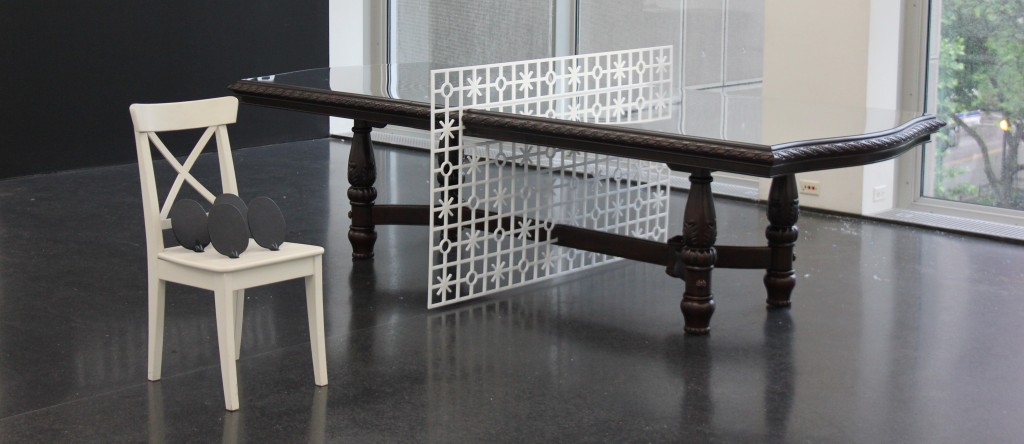 Table Graft (Station 5), Dining table, mirror, chair, ping pong set and a net created by artist Edra Soto.
Pizza Parade: In 2012 the Aguilar family walked westward on Archer Avenue from Pulaski to Harlem. On this three mille walk they entered every pizza restaurant and asked for a free slice. The oldest daughter of the family made hand drawn buttons to wear on the walk and the youngest son wore a pizza costume acting as the family mascot.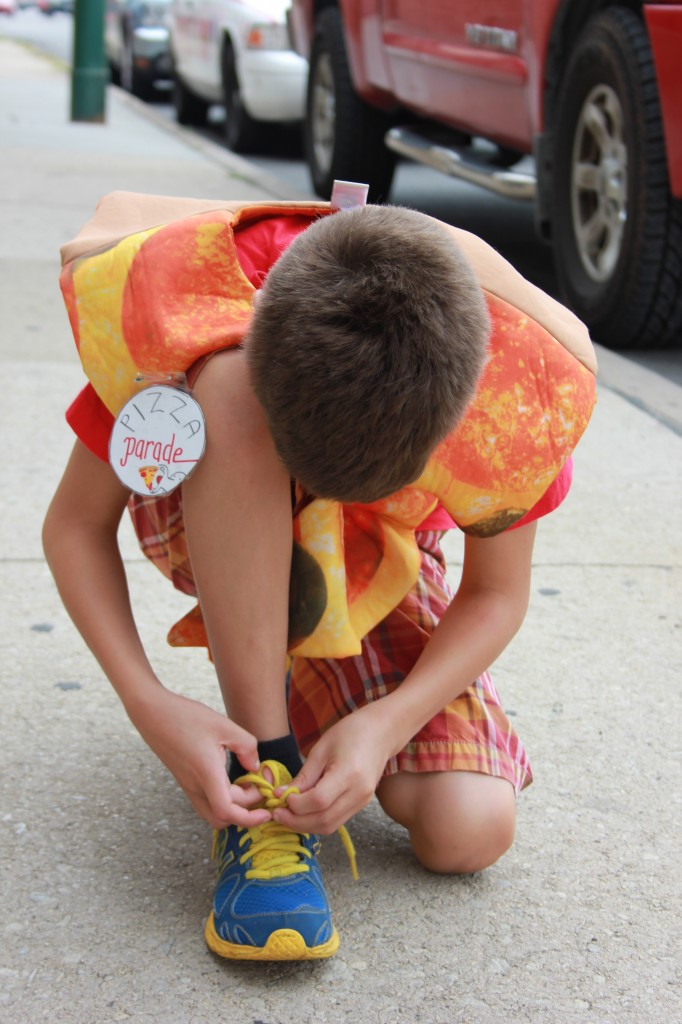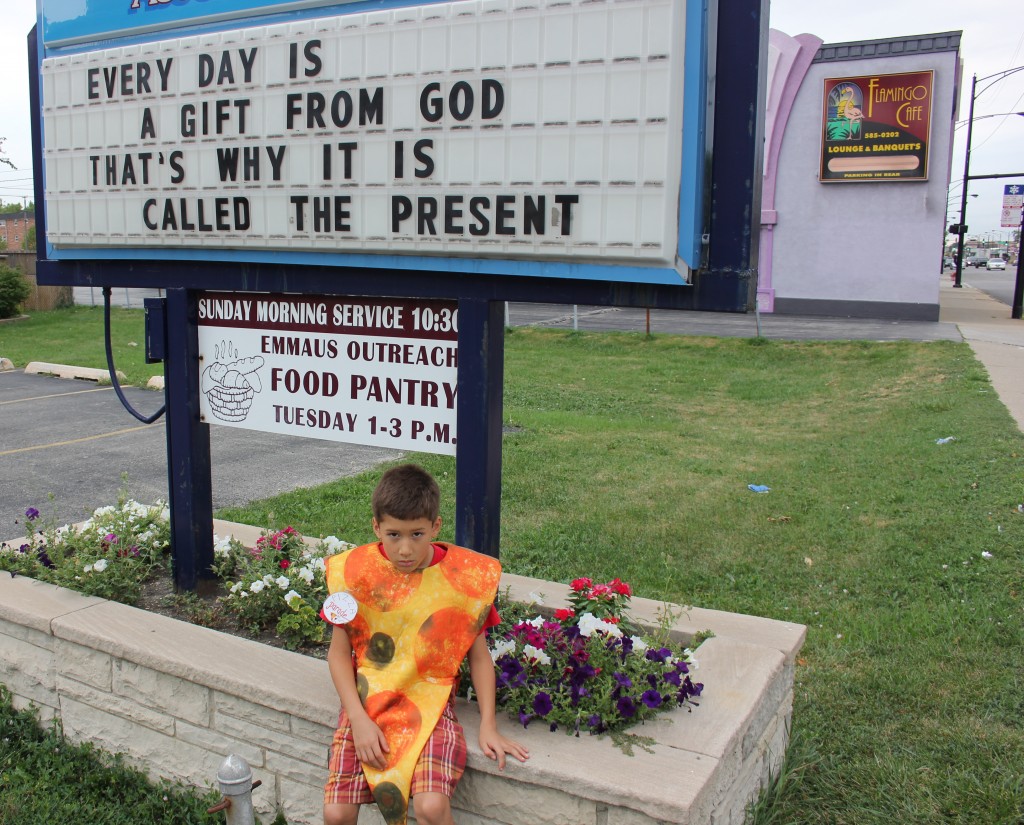 A Personal Dinner Invitation: Starting in 2009 Alberto Aguilar used a popular social media network site to invite strangers to attend a series dinners at his home. After making 1000 friends on this site Alberto sent out an invitation, then selected small groups from the people who showed an interest in attending.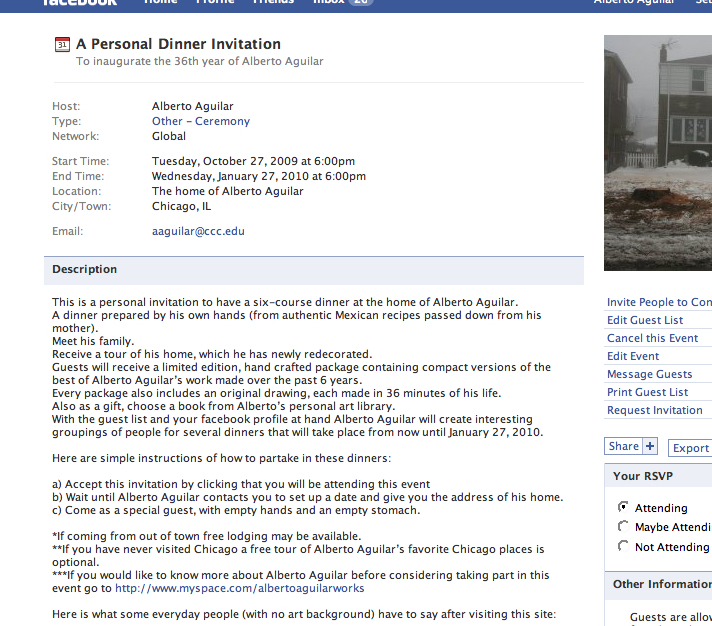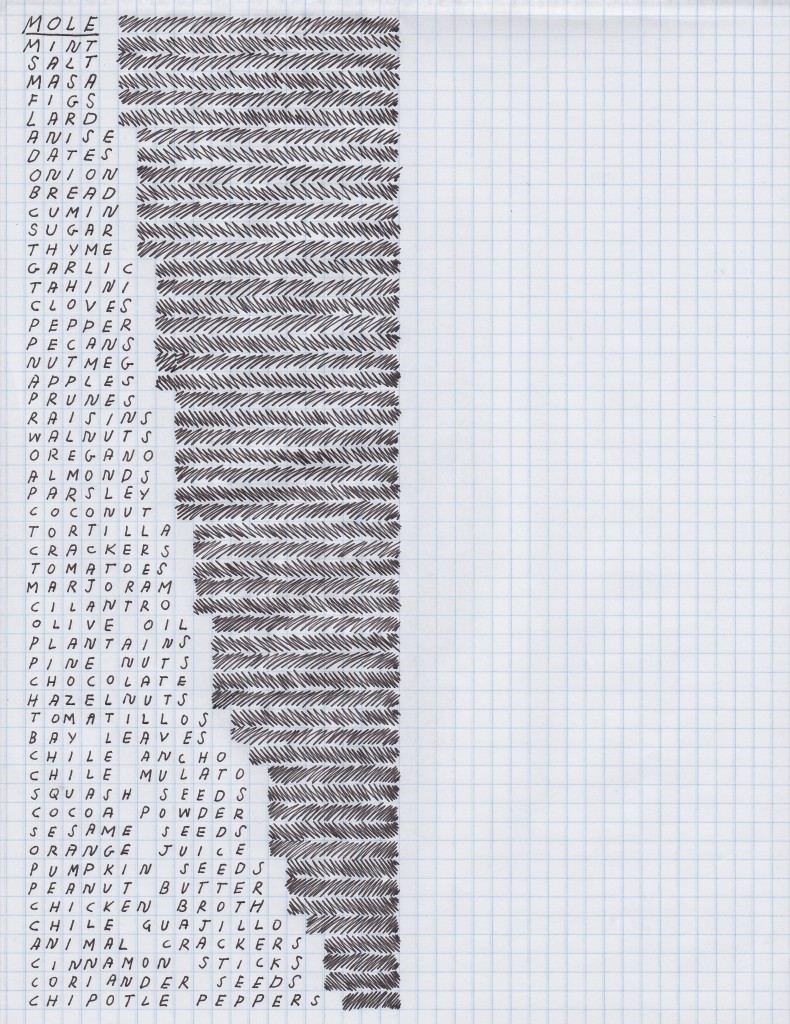 50 Ingredient Mole: A compilation of ingredients used for mole made for a Personal Dinner Invitation, pen on grid paper, 2011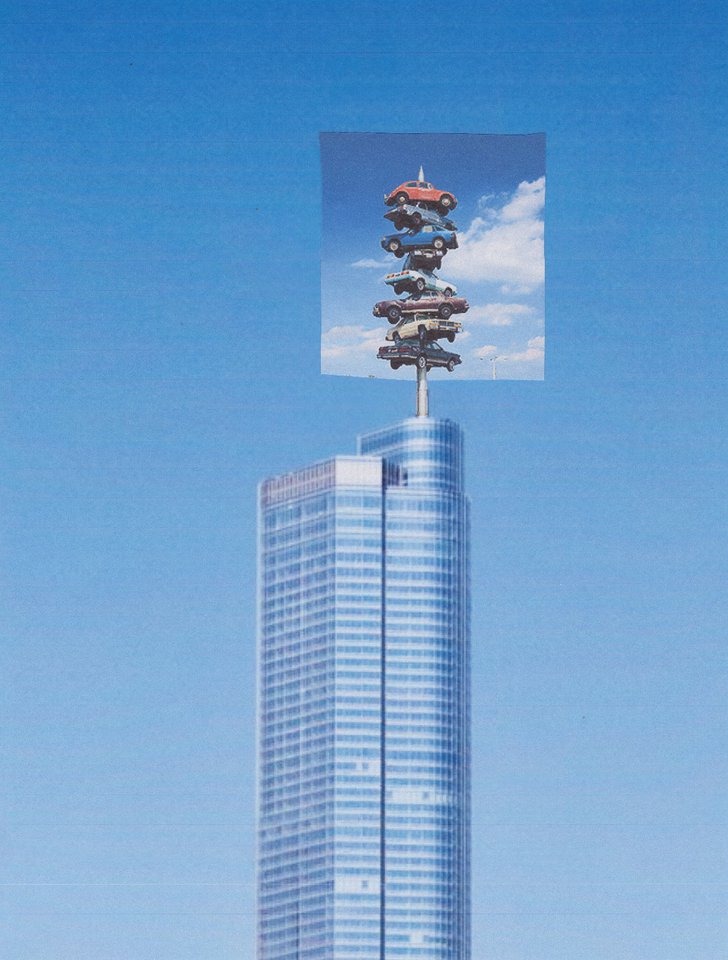 Proposal for Working Class Uprise, 2011 For an imaginary monument for Chicago published on the cover of Newcity in September 2011, I proposed to resurrect Spindle an iconic Chicago sculpture to be placed on the spire of the newly built Trump Tower.