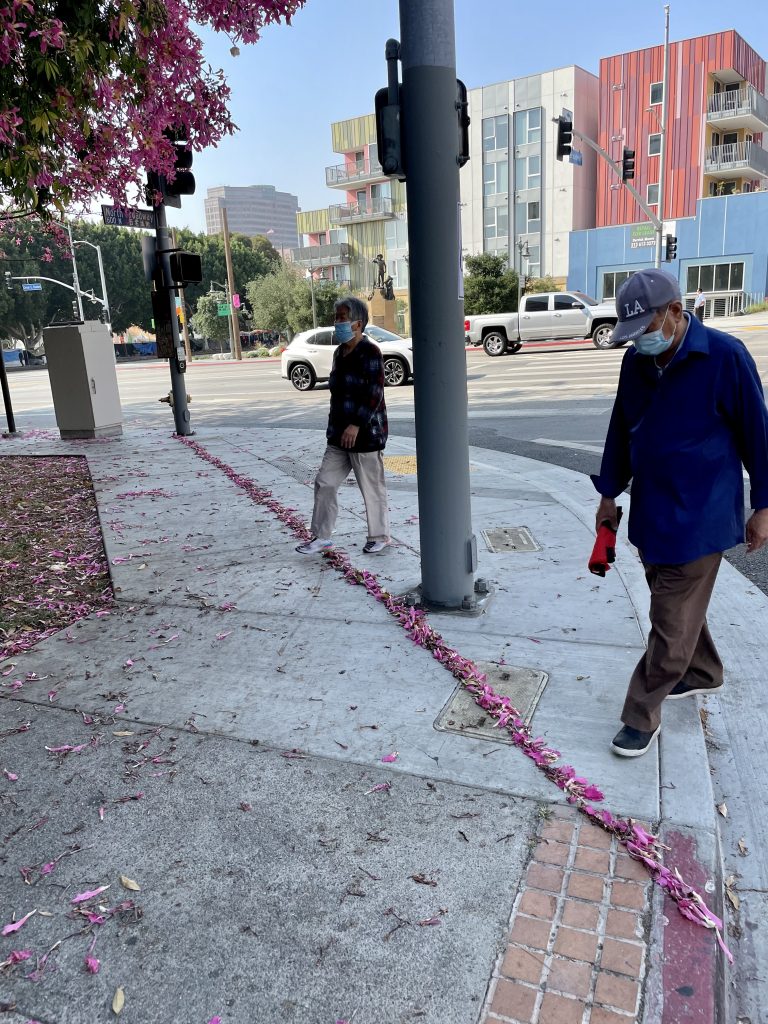 08.27.2021, Upon arriving to Los Angeles by train I flowers that feel from a tree into a line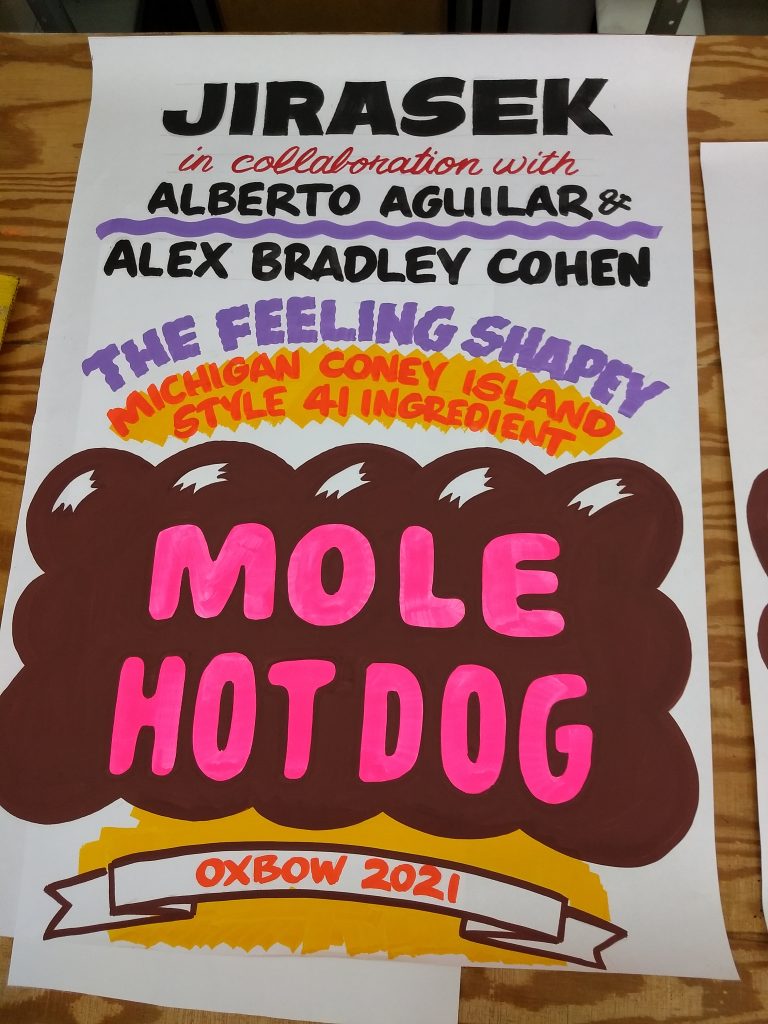 07.06.2021, Mole Hot Dog, Enamel on paper, a sign to commemorate an exchange with Alex Bradley Cohen and Jirasek, Culinary Director at Oxbow art school and artists' residency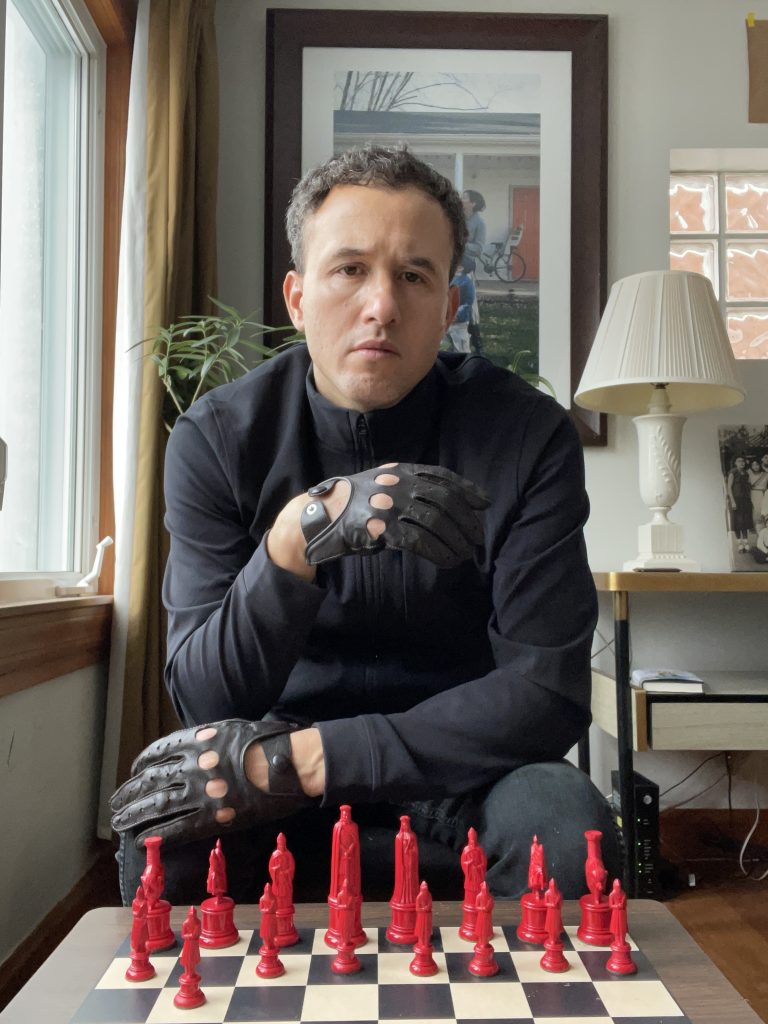 01.01.2020, Self (a) vs. Self (b)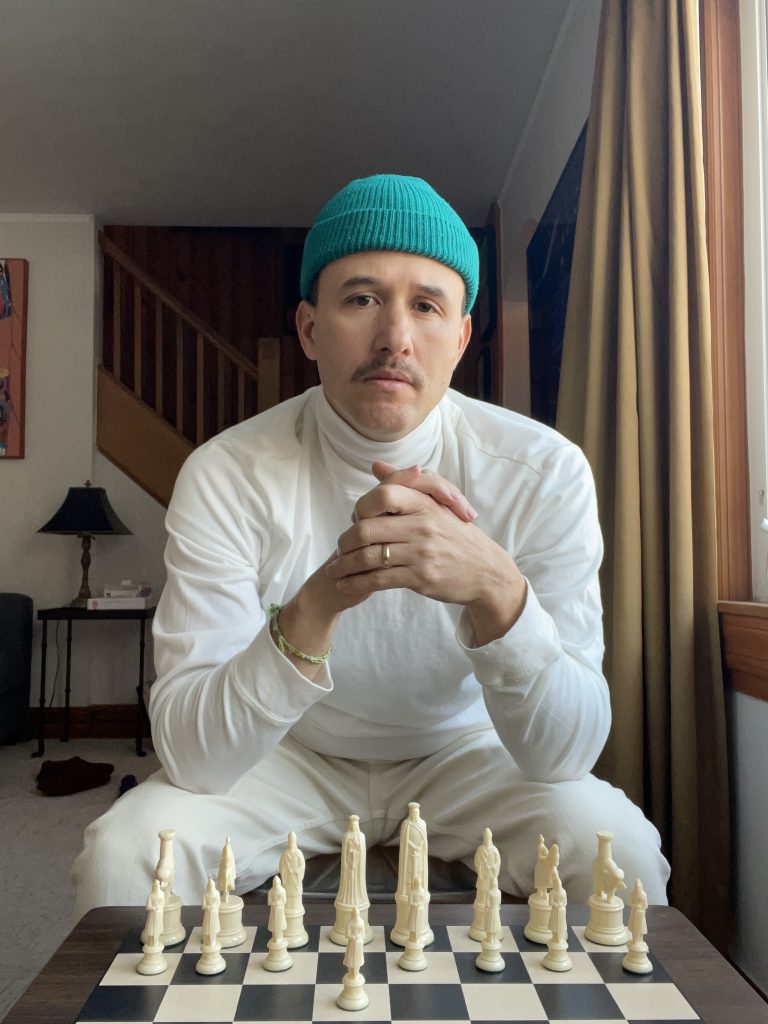 12.31.2020, Self (b) vs. Self (a)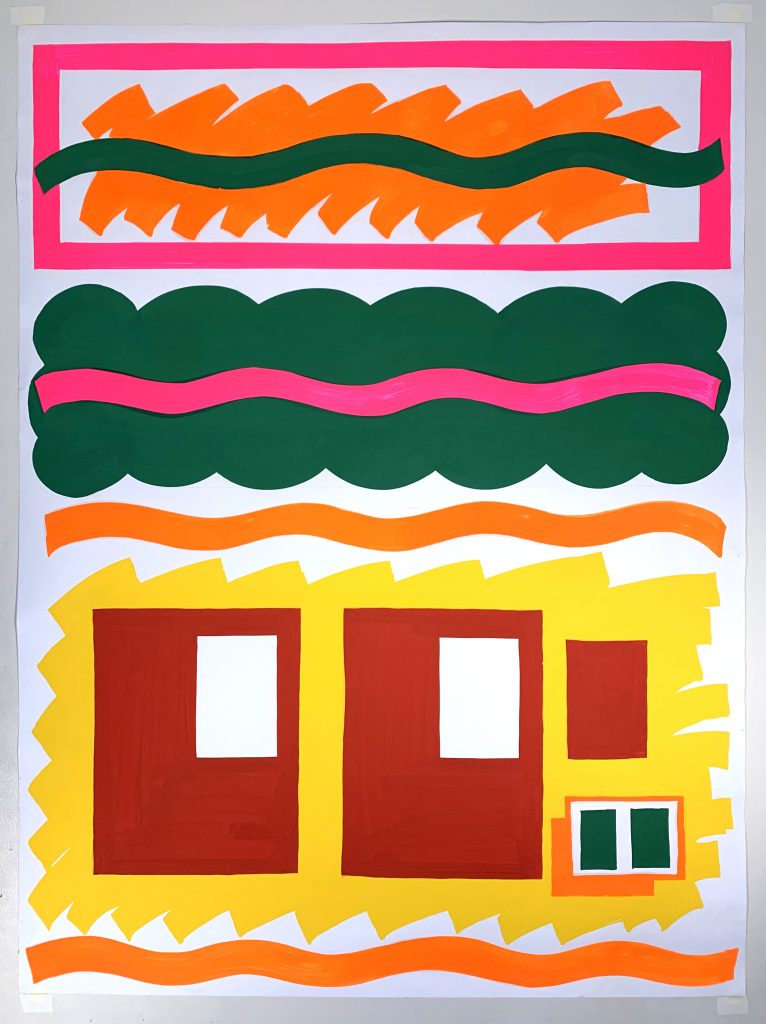 09.11.2020, Traducción/ Translation, Enamel on paper, 36″x48″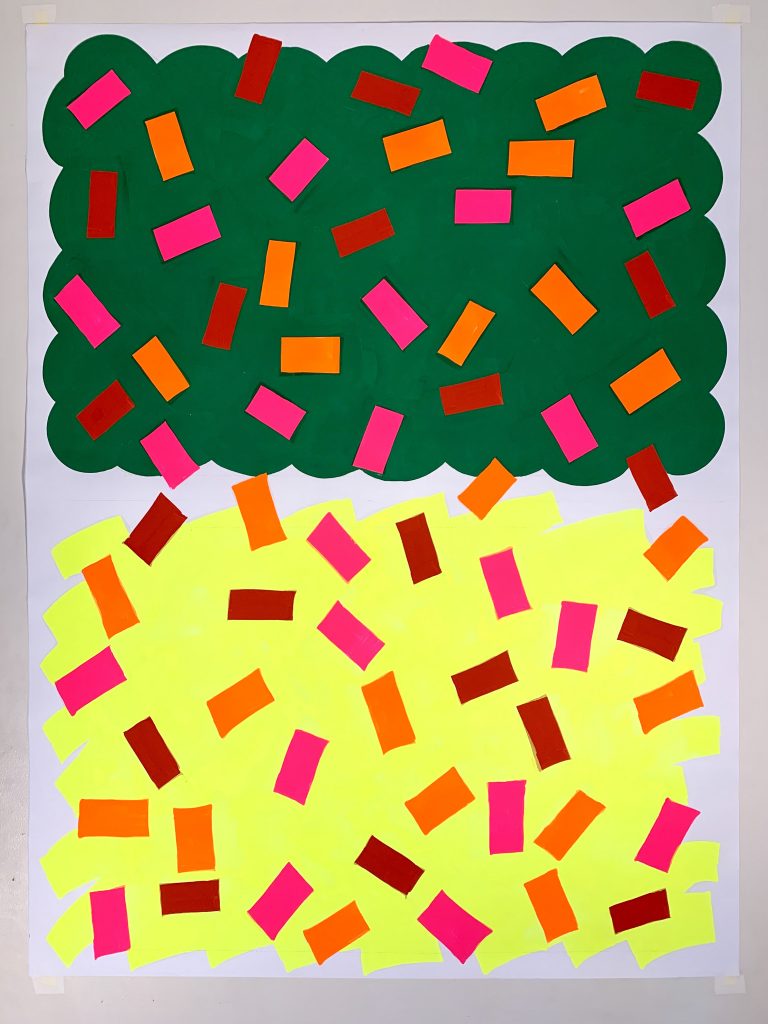 09.11.2020, Tradición/ Tradition, Enamel on paper, 36″x48″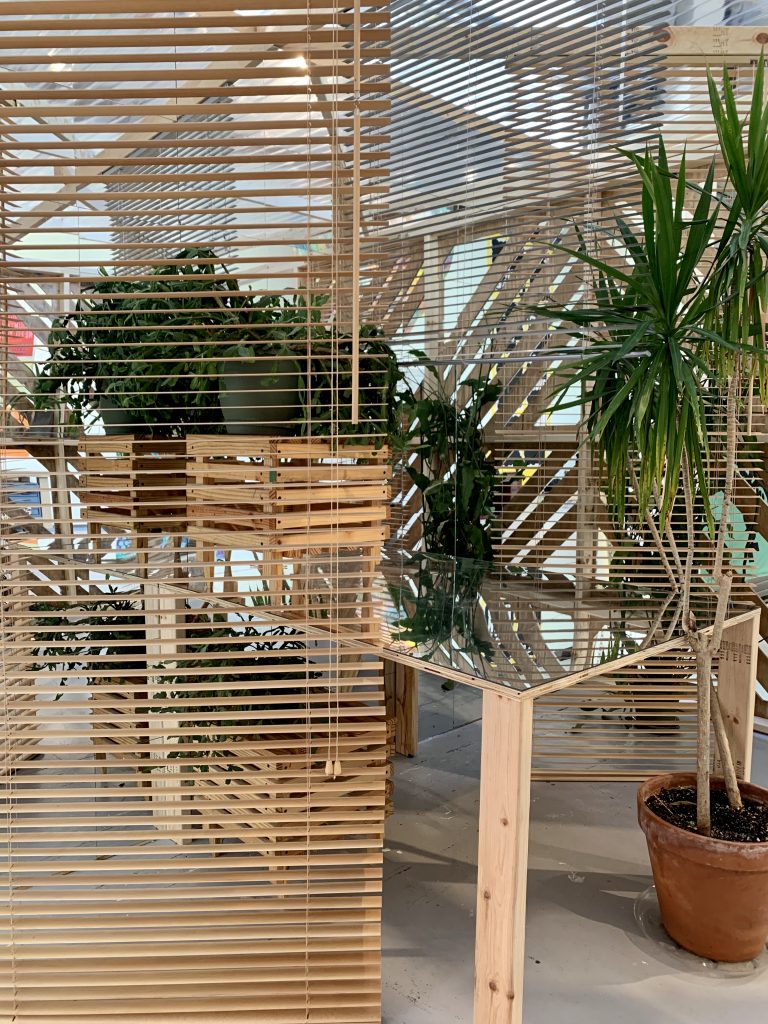 08.30.2020, (In) Between Out II, Mirror, mini blinds and houseplants.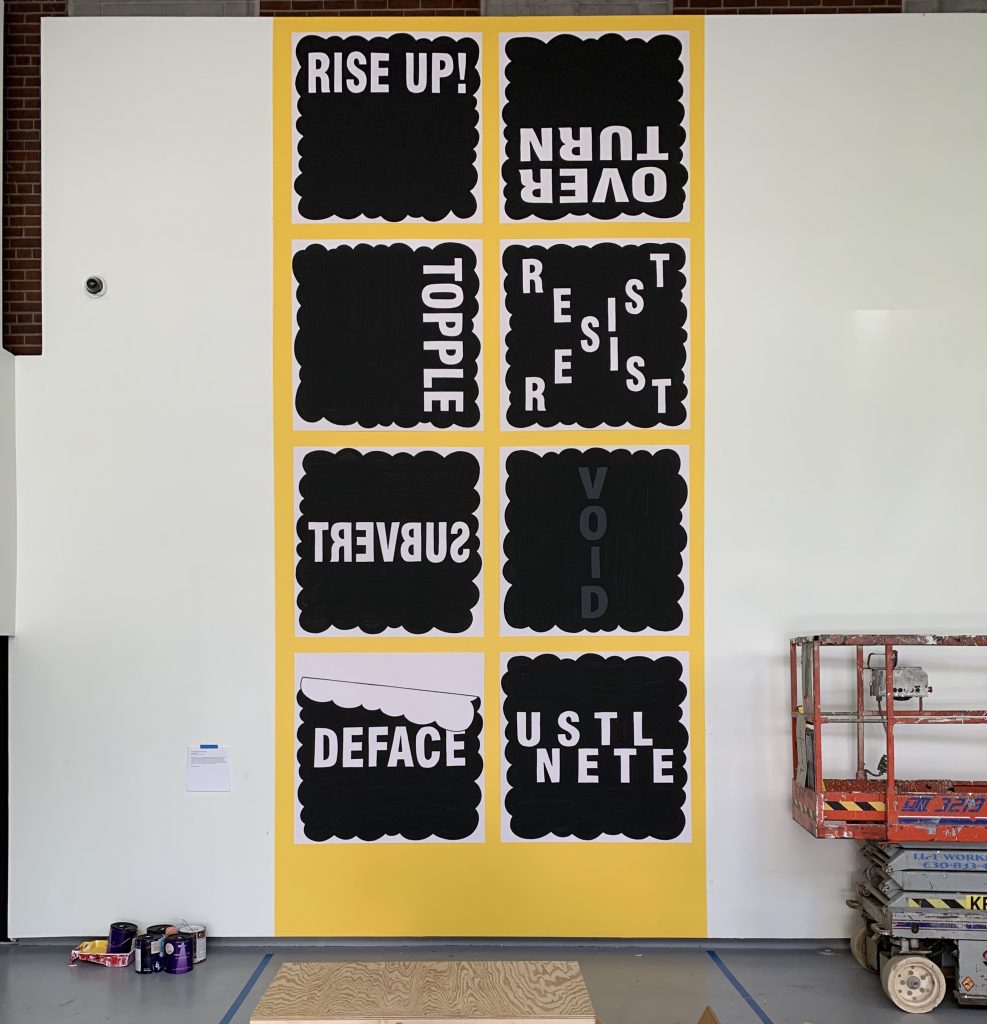 08.14.2020, Monumental Acts, Enamel on paper
Quarantine Regimen  03.20.2020- 06.16.2020
At the onset of the stay at home order due to the 2020 global pandemic I set a rule for myself to make one work every day which would chronicle my time on quarantine. I posted each work daily on instagram @albert0aguilar making them virtually public. Here is a selection of those works starting with the most recent.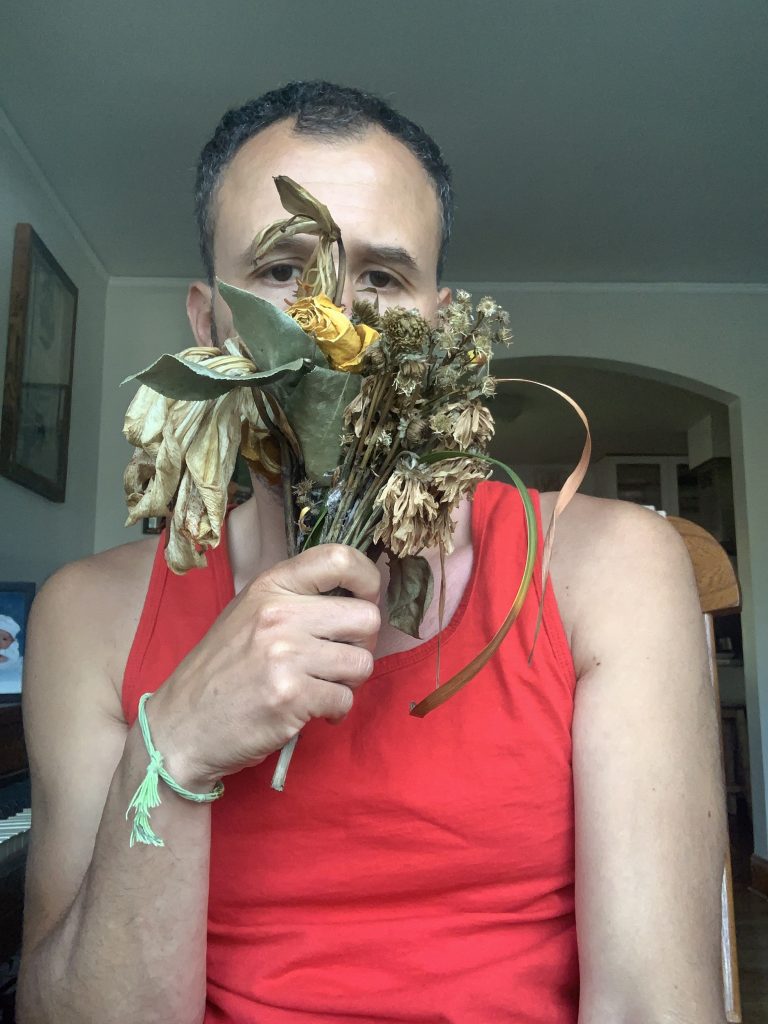 06.15.2020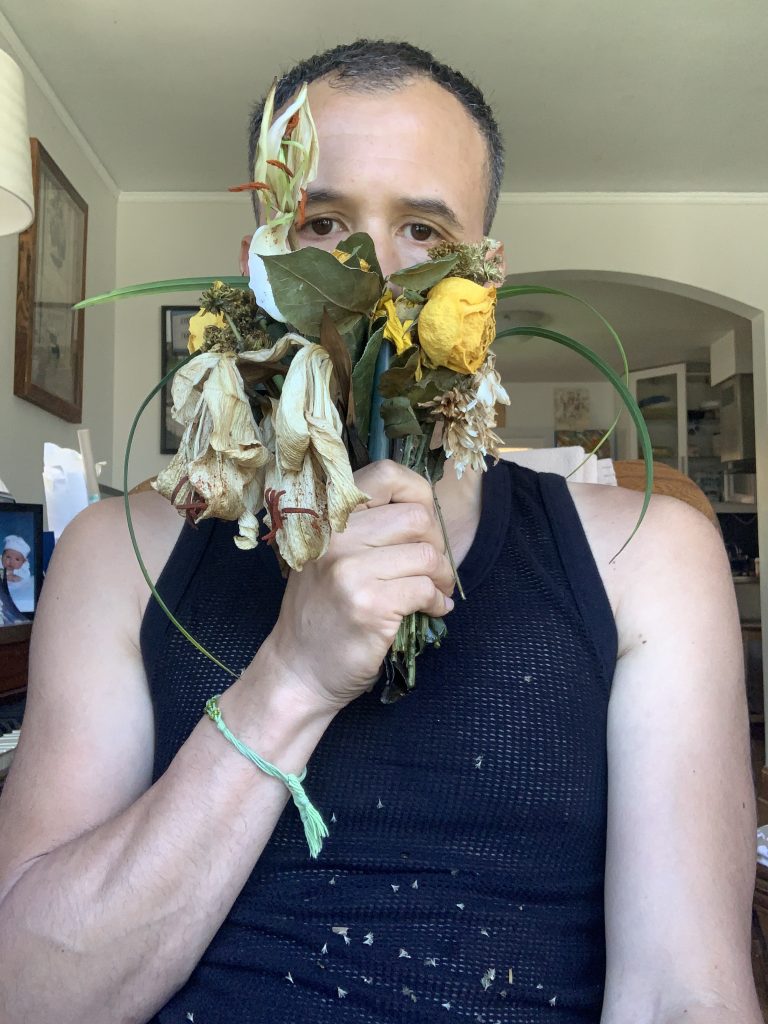 05.31.2020, Six days later. Same flowers. Same place. Different shirt.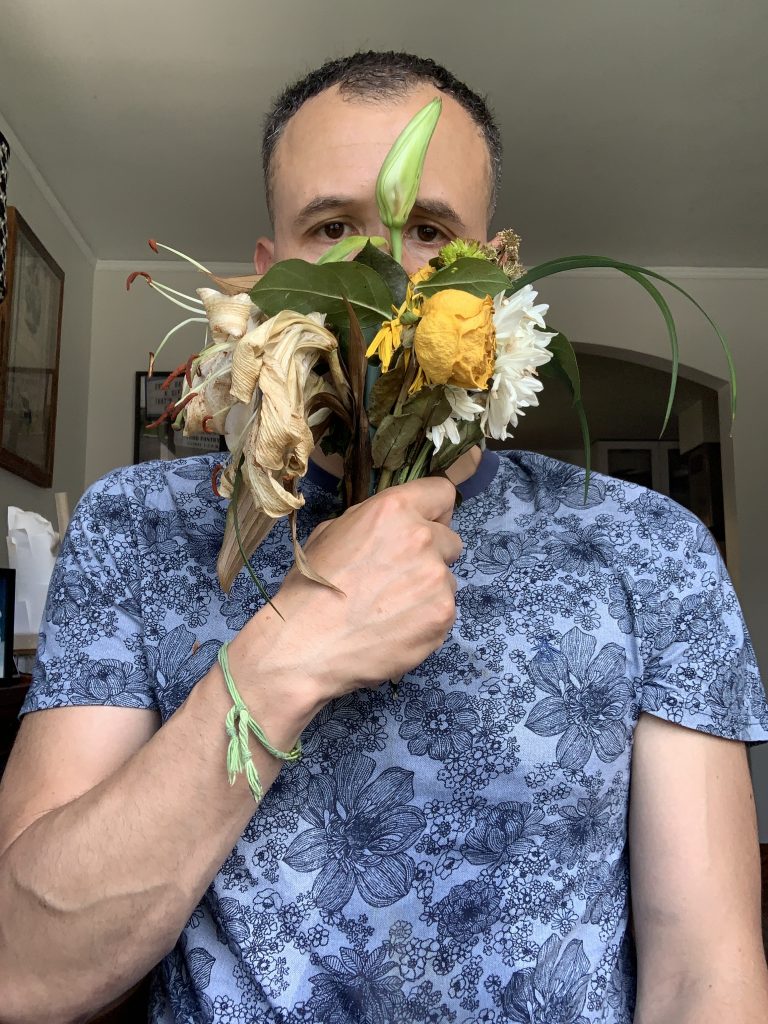 05.25.2020, Six days later. Same flowers. Same location. Different shirt.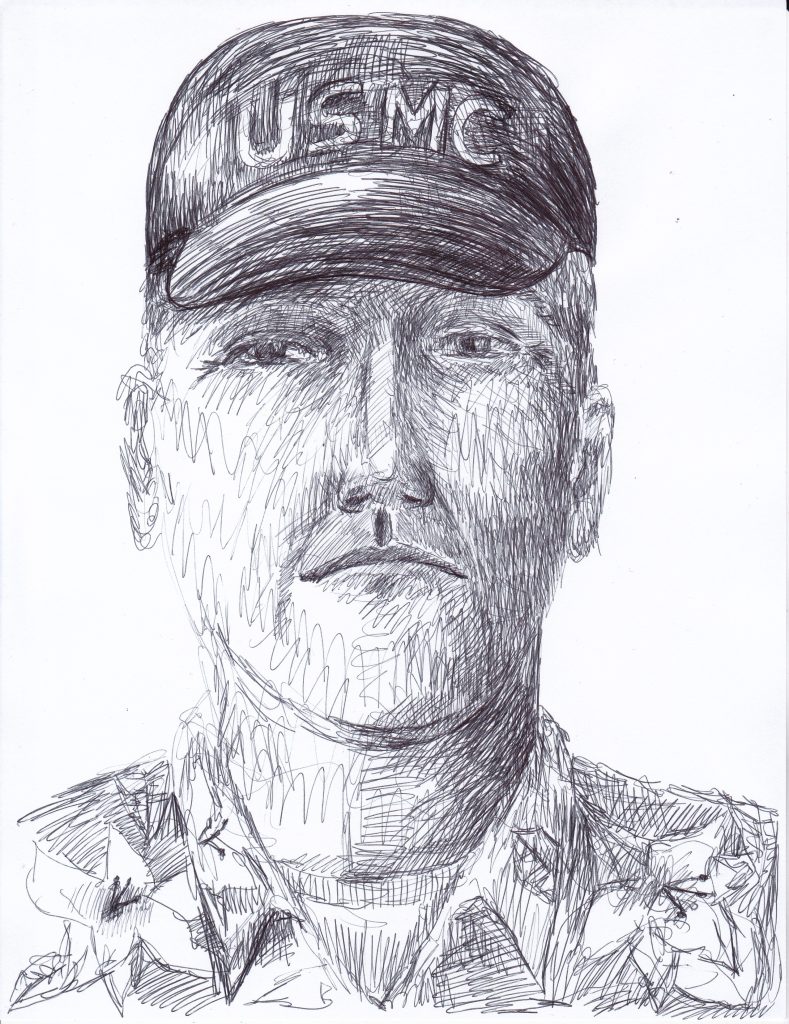 05.20.2020, My father passed away in Phoenix, AZ on April 2, 2020. We attended his funeral virtually from our living room in Chicago. Today I drew him from memory with ball point pen on printer paper. I worked on it for the amount of minutes equivalent to years I knew him, which is my whole life.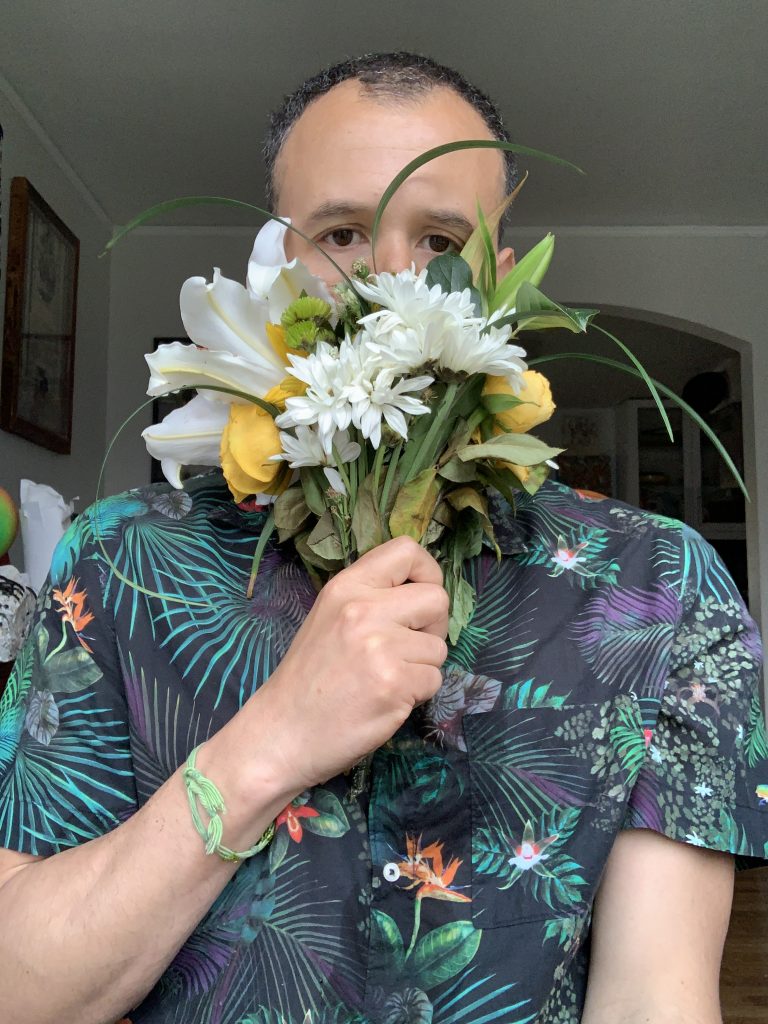 05.19.2020, 6 days later. Same flowers. Same place. Different shirt.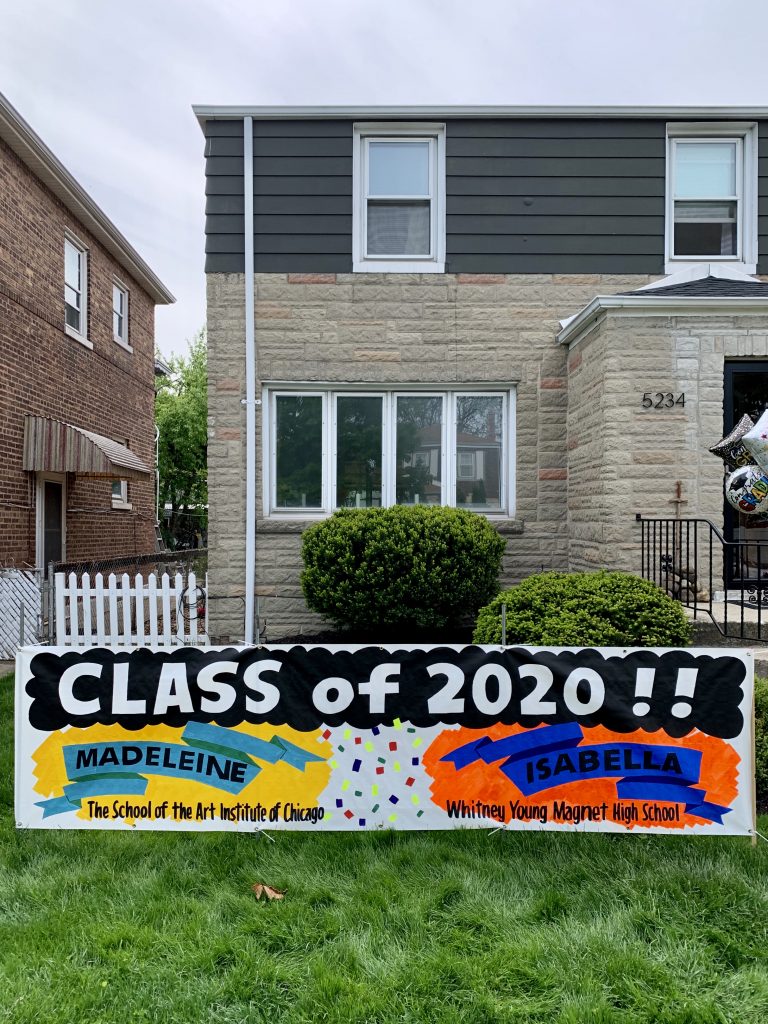 05.17.2020, Because we could not have a conventional celebration my wife commissioned me to make a front yard sign to mark the graduation of my two daughters. I designed the sign and commissioned a sign painter to create this hand painted sign. My son helped my install the work in front of our home for all the neighbors to see.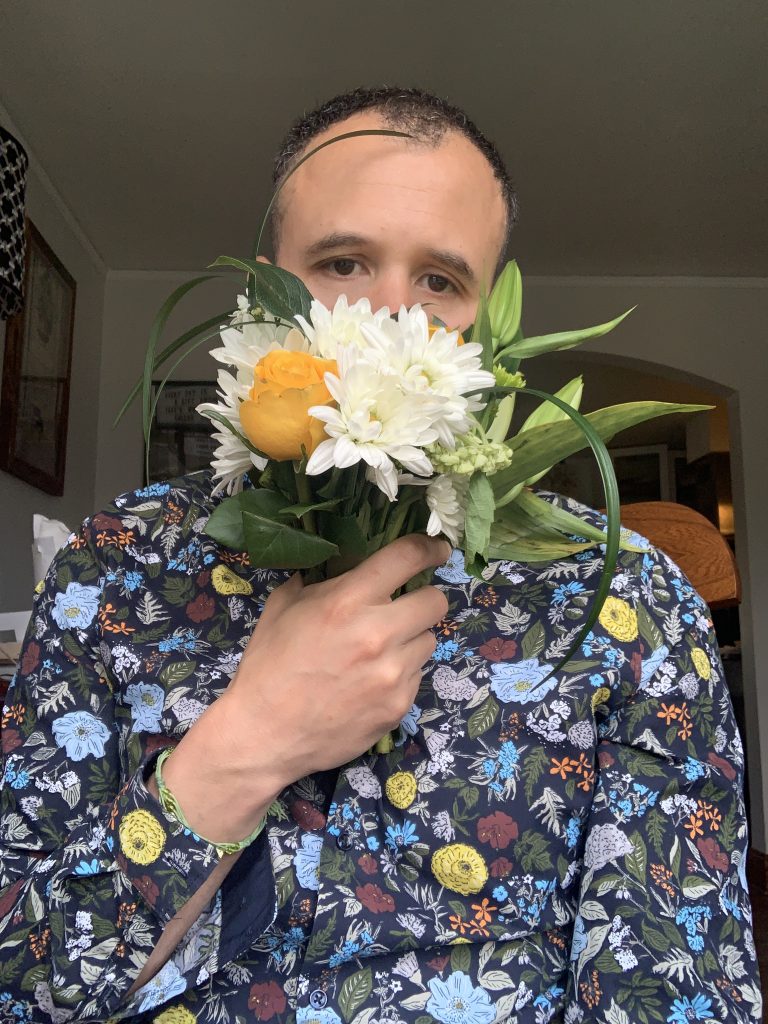 05.13.2020
04.28.2020, An image I marked on my phone of Alex Bradley Cohen on our last day out in the world. I originally posted the unmarked version on 3/20/2020.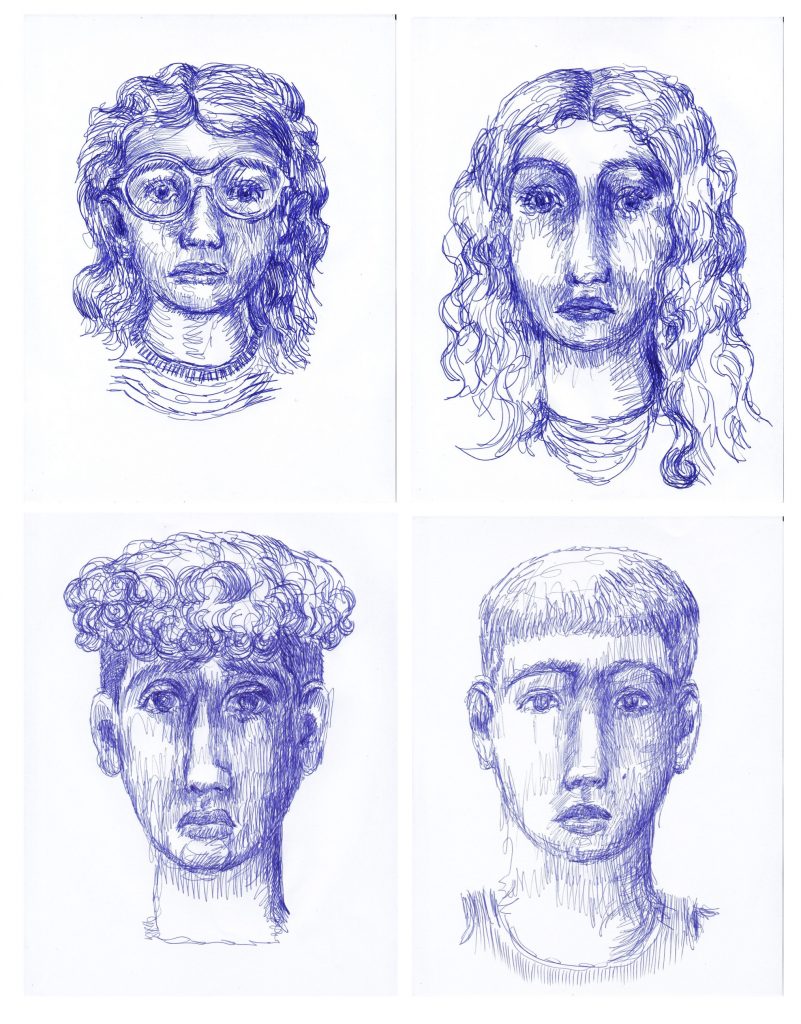 04.23.2020, I drew all my children by memory. I used ball point pen on printer paper and made each drawing in the number of minutes equivalent to their age. I drew them consecutively from oldest to youngest without taking a break. In total it took me an hour and thirteen minutes.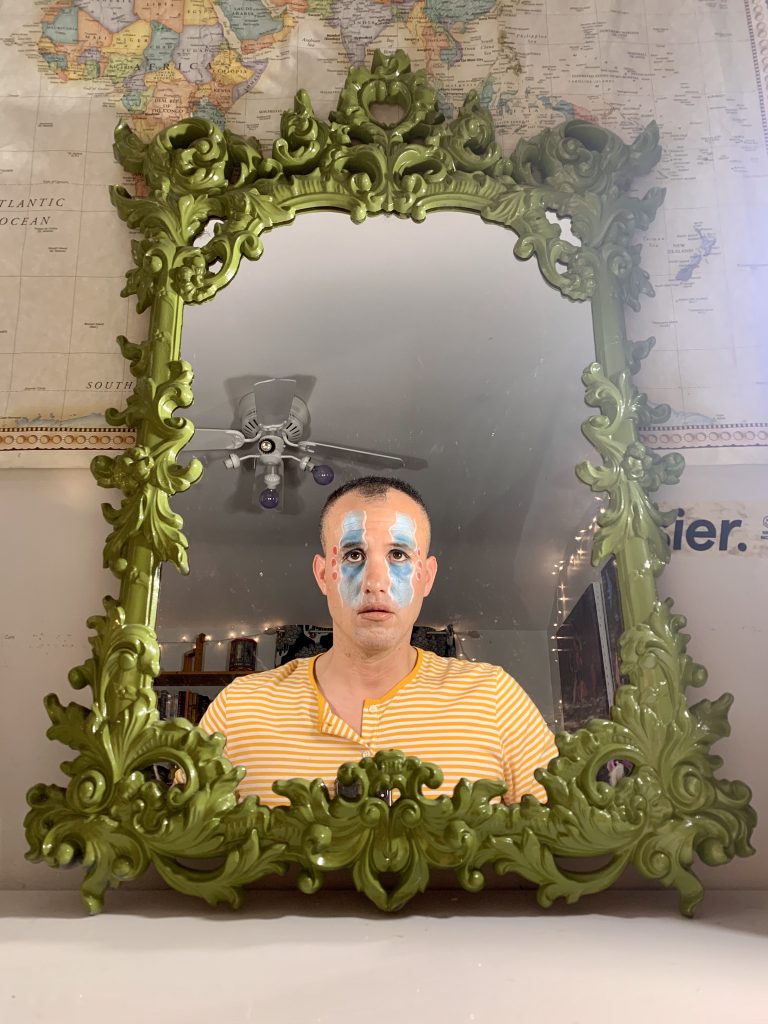 04.20.2020, For years I've been the testing ground for Isabella's (daughter) make-up skills. Today I told her to push herself.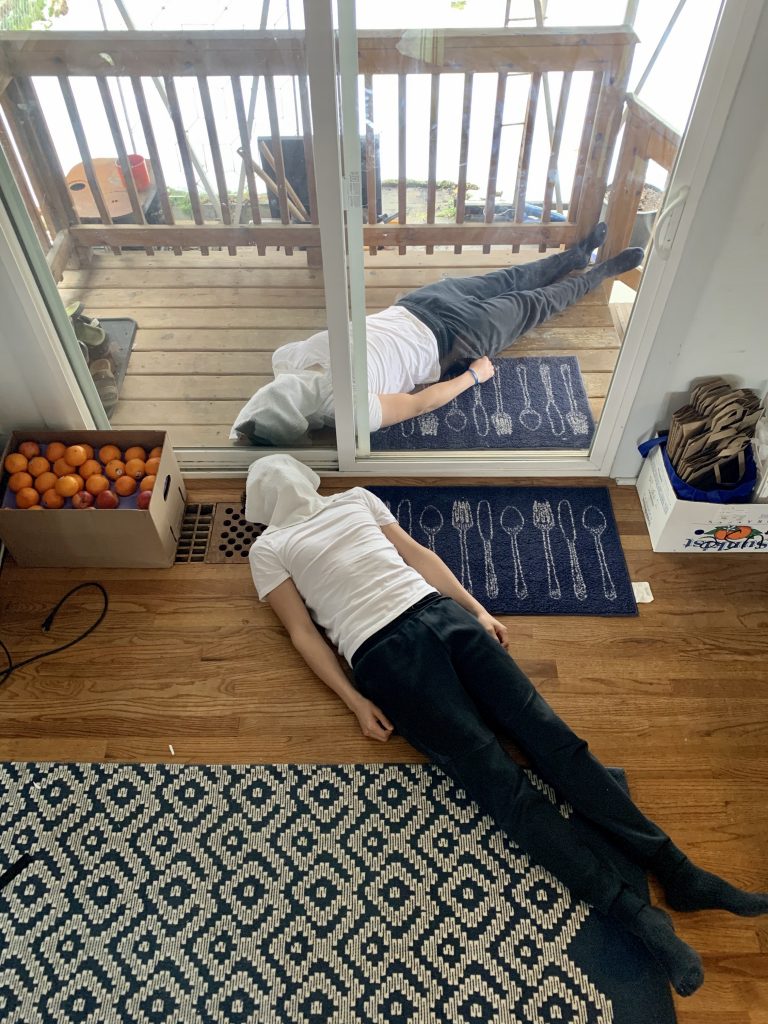 04.17.2020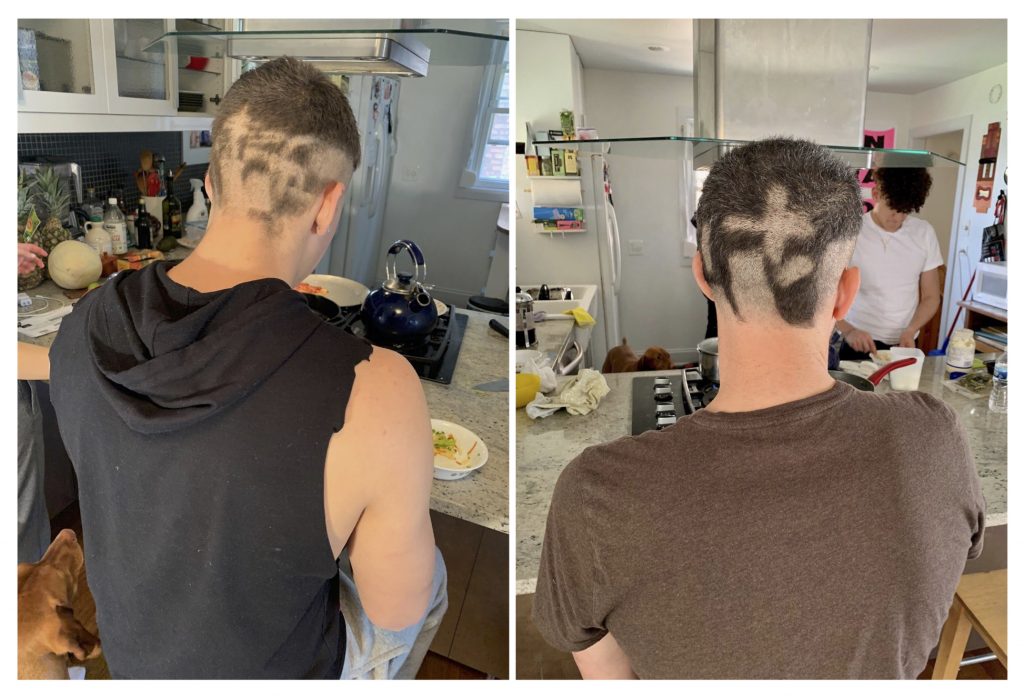 04.16.2020, My son Joaquin cut his own hair so I asked him to give me something similar.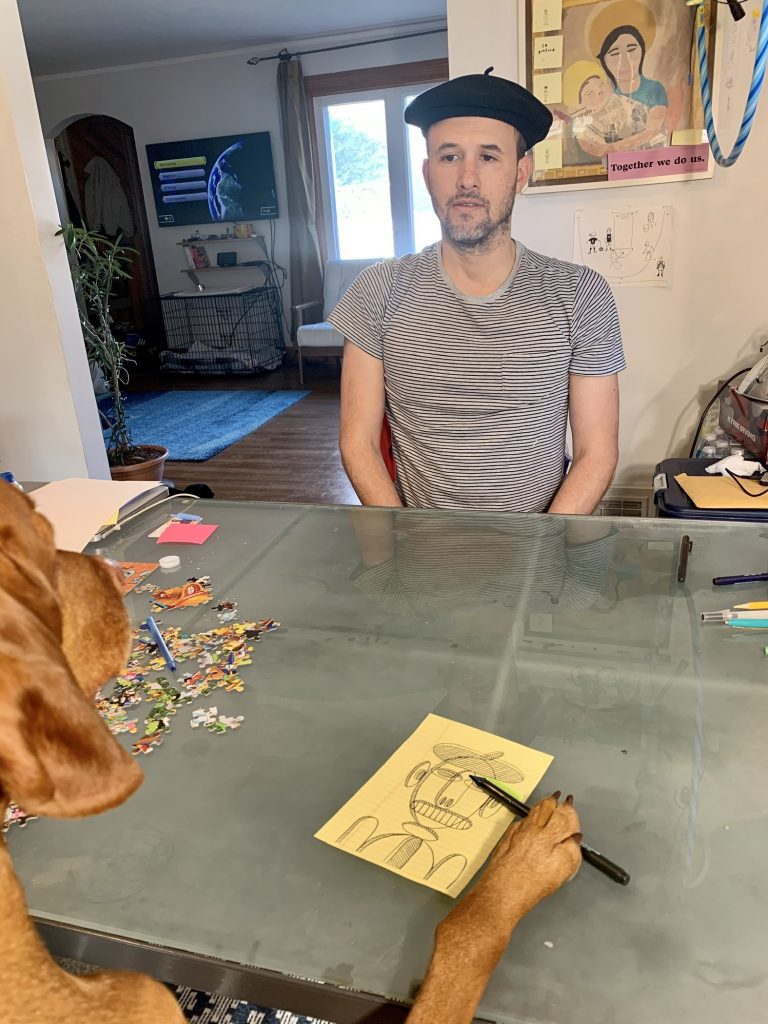 04.15.2020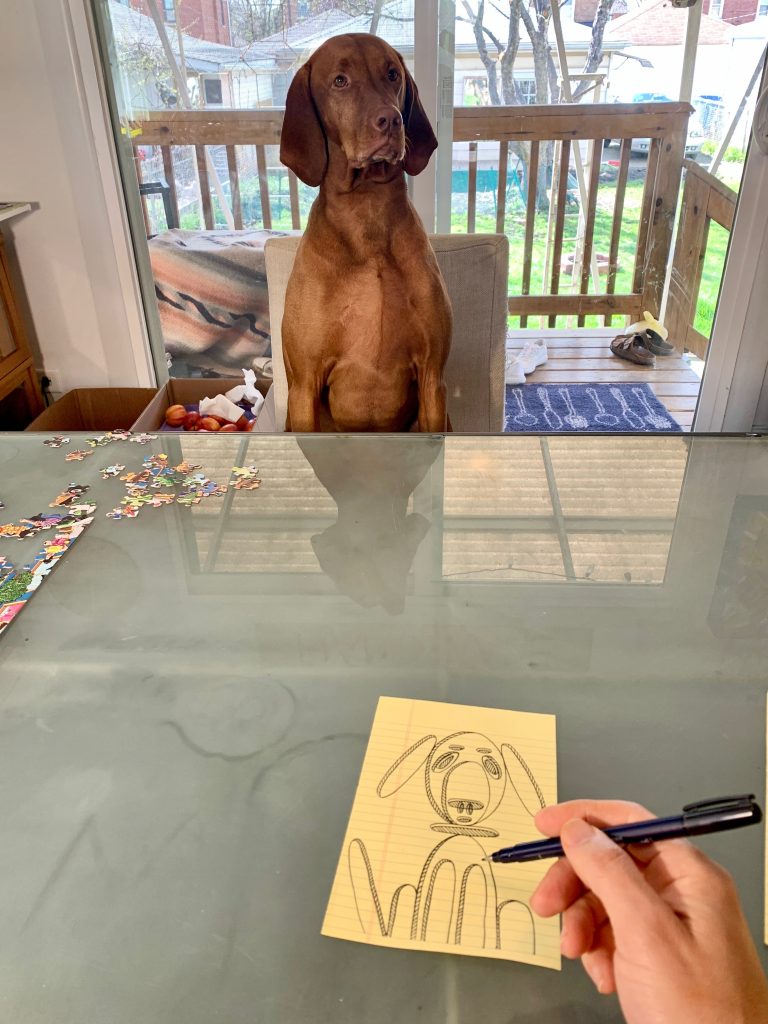 04.13.2020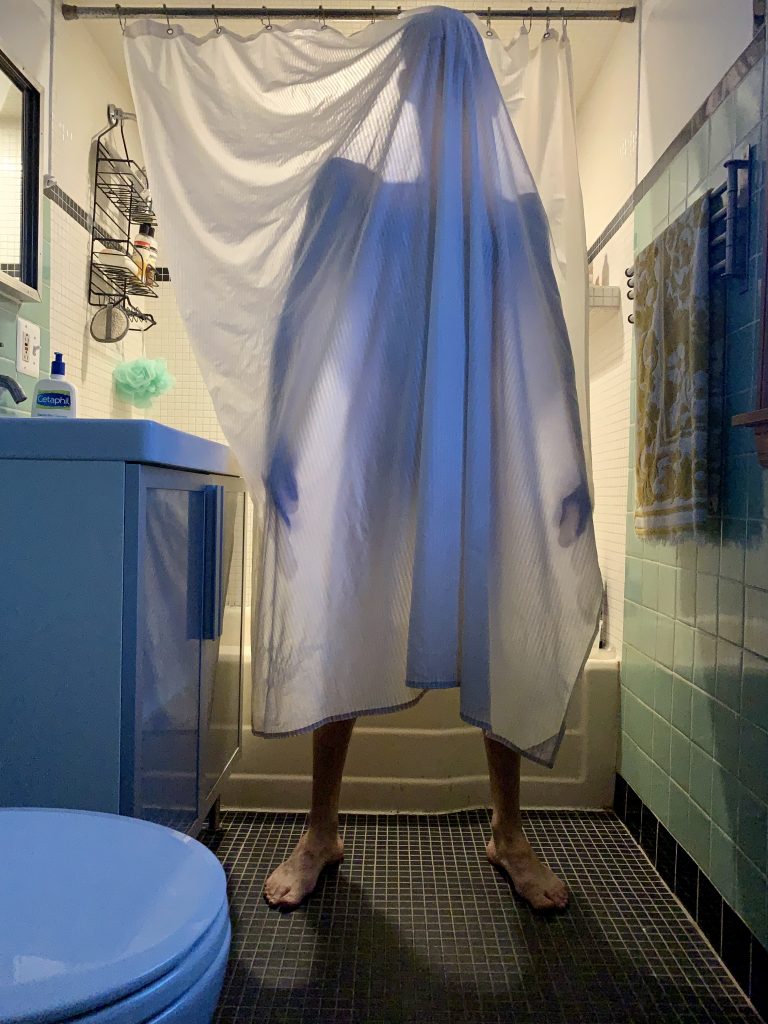 04.10.2020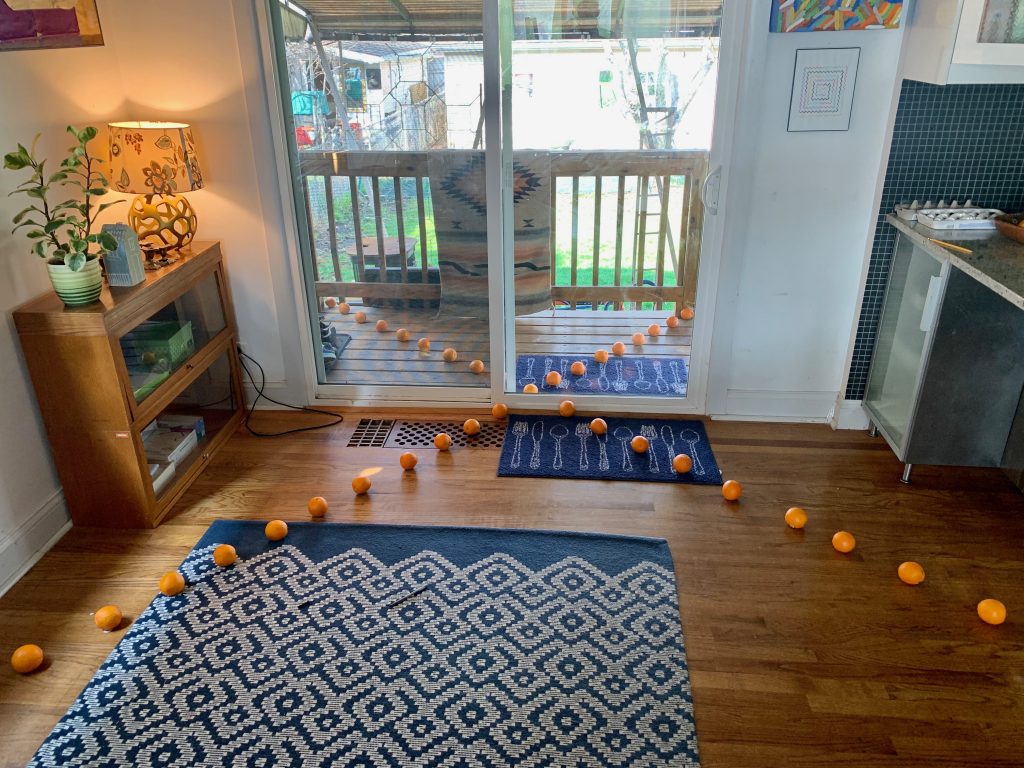 04.09.2020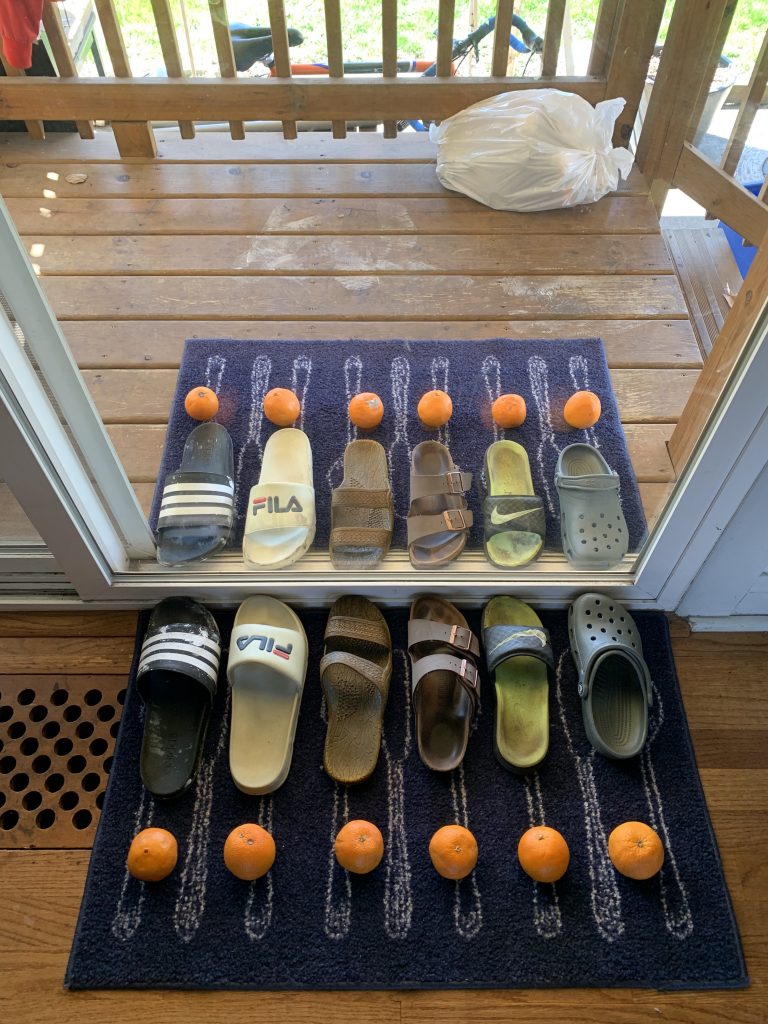 04.08.2020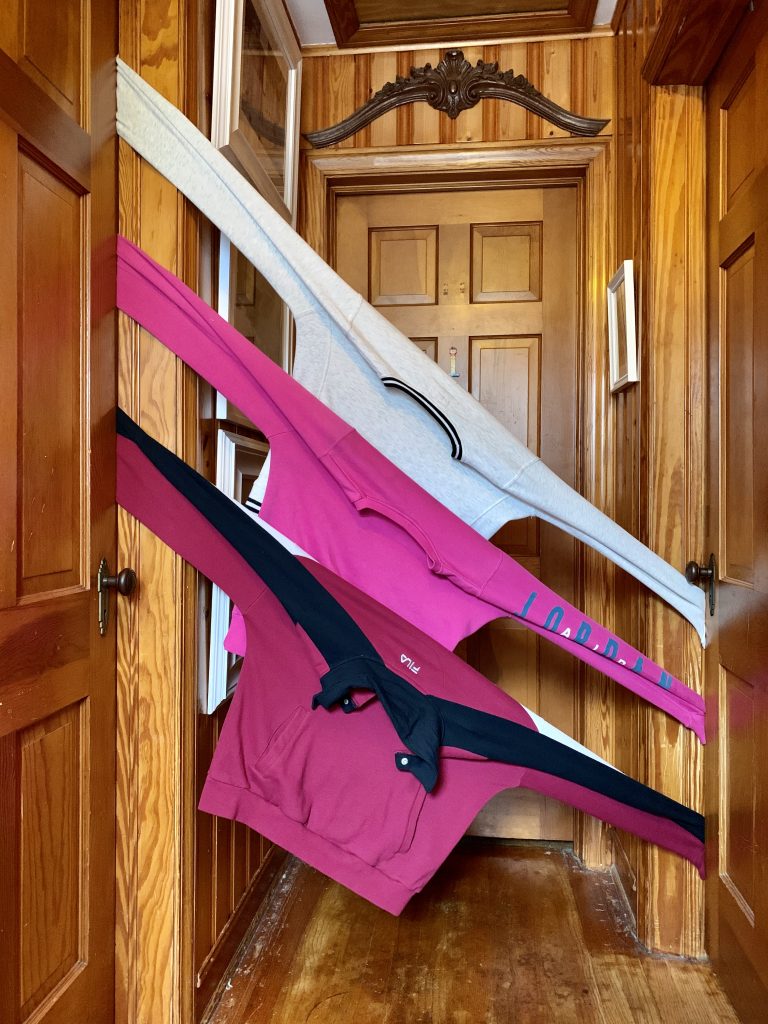 03.29.2020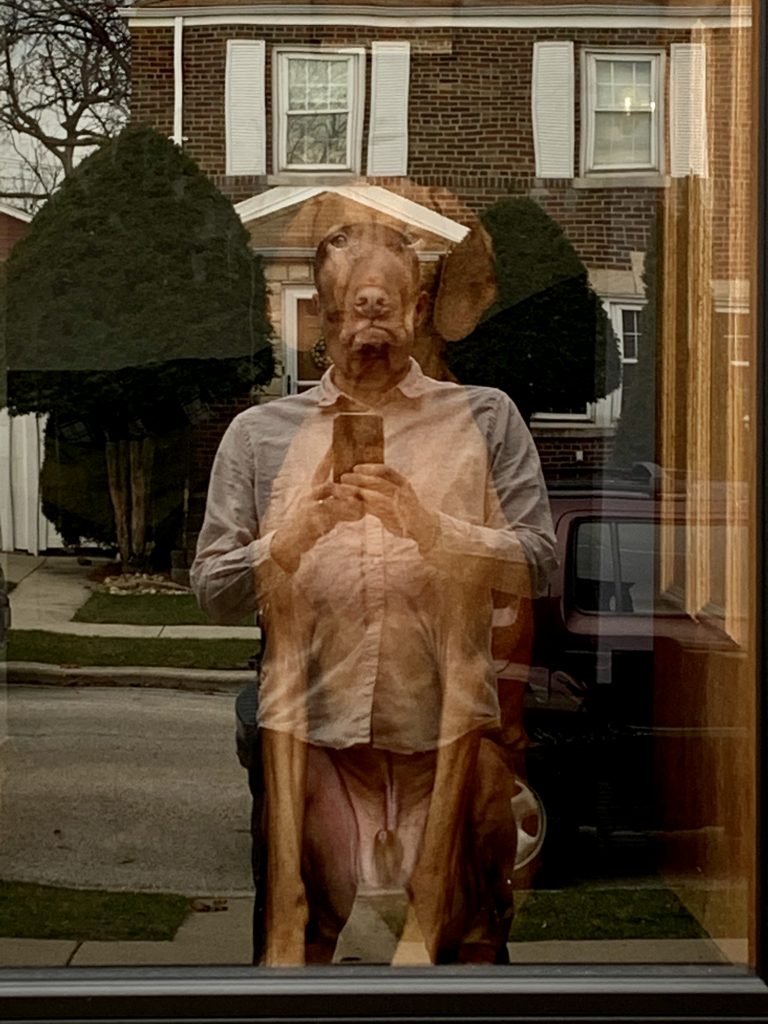 03.26.2020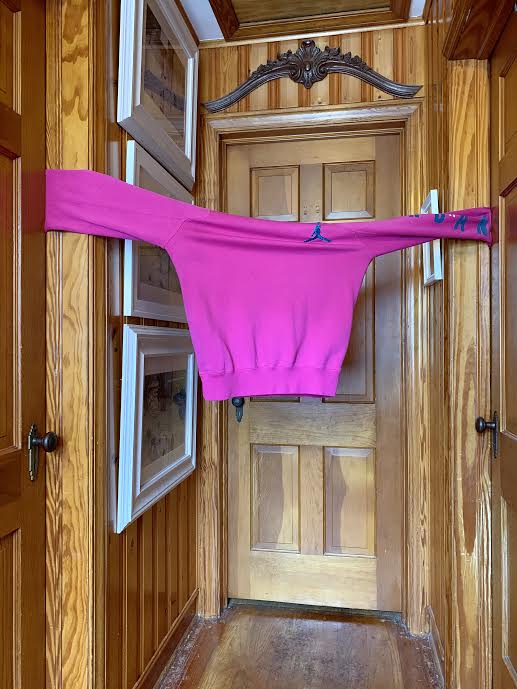 03.22.2020
03.20.2020, Alex Bradley Cohen on 3/15/2020, our last day out in the world.
Past Current Works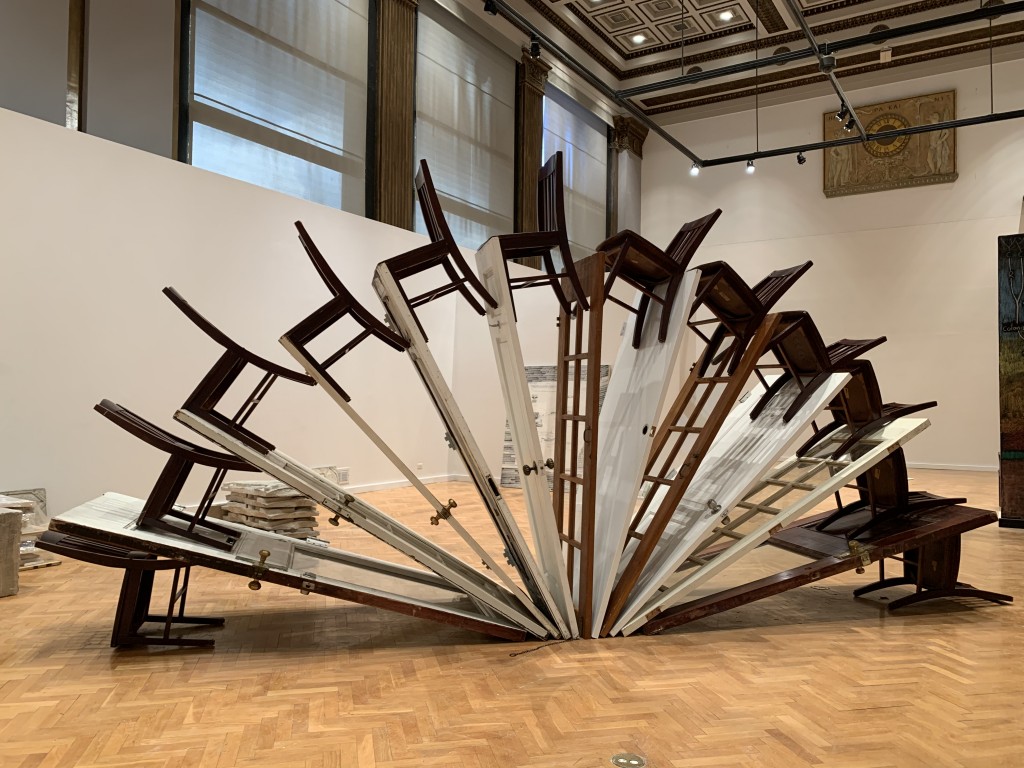 Entre (Between), 2020, Chairs from the former Chicago Public Library (currently the Chicago Cultural Center) and doors from 6018north (the original site of this exhibition).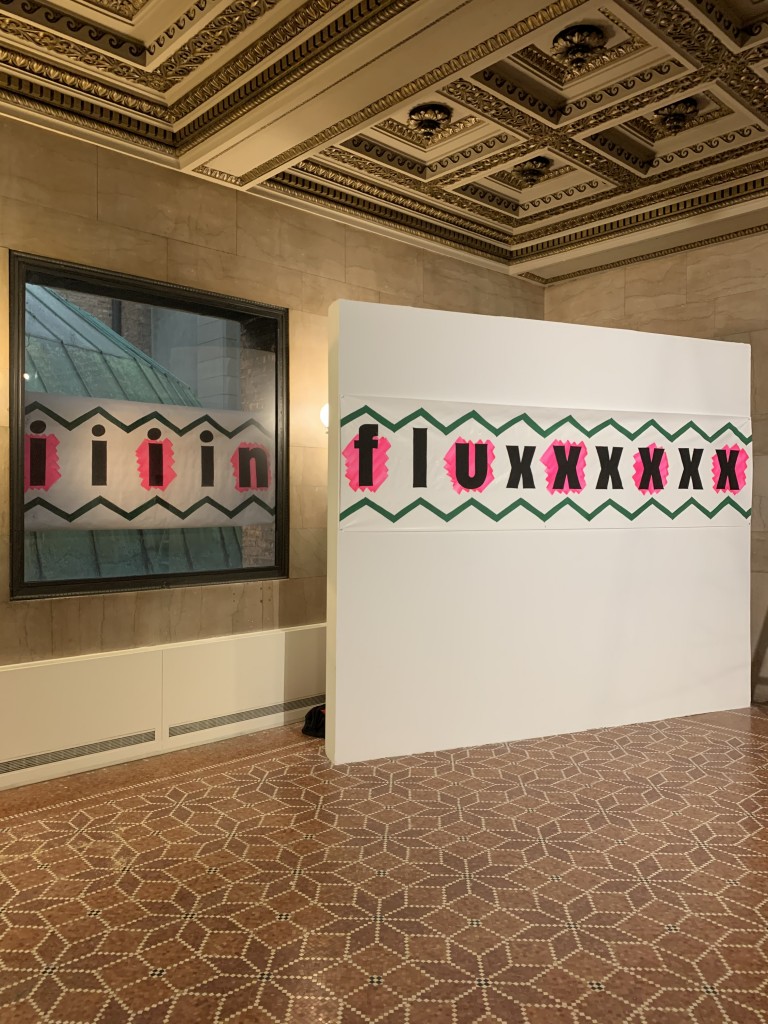 Entre (Between), 2020, Sign paint on vinyl. At Chicago Cultural Center for In Flux: Chicago Artists and Immigration.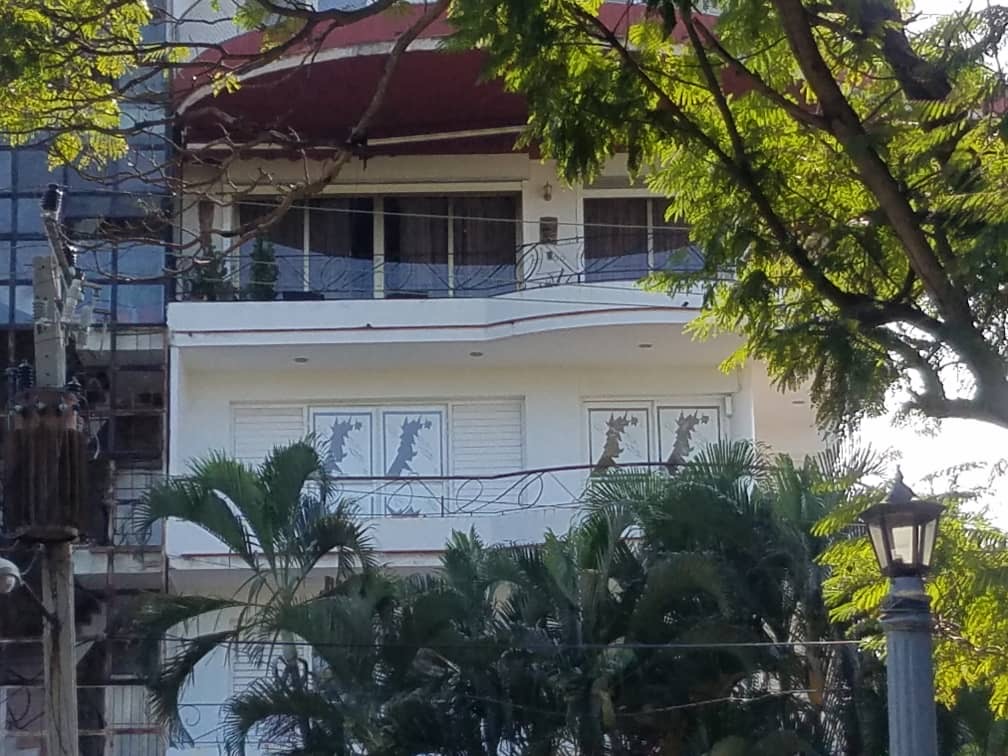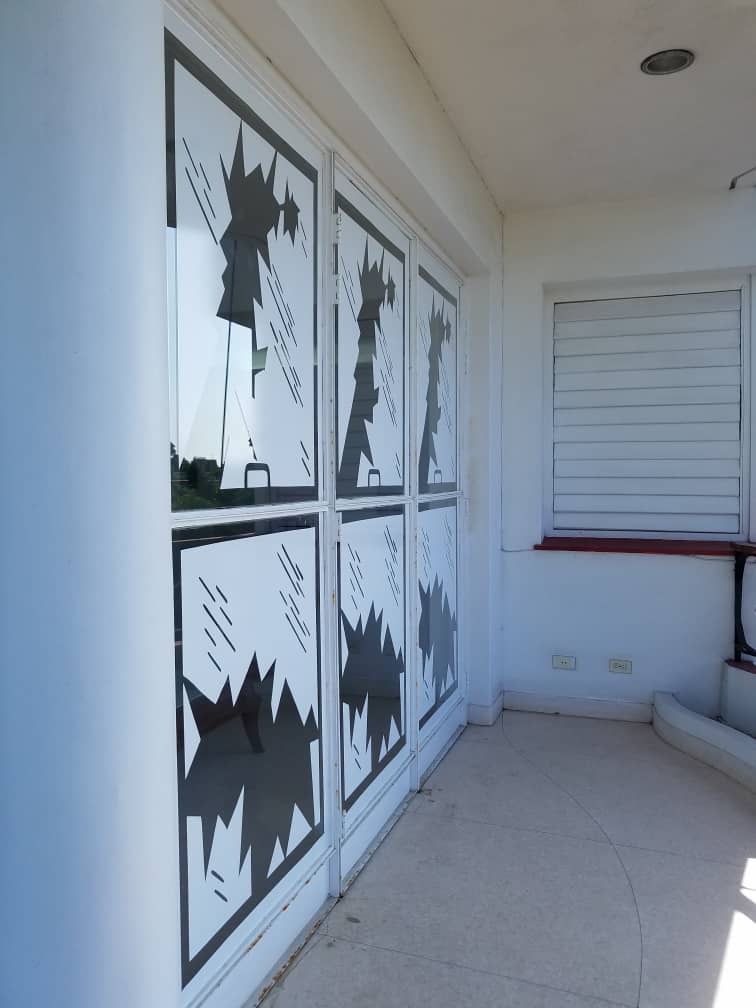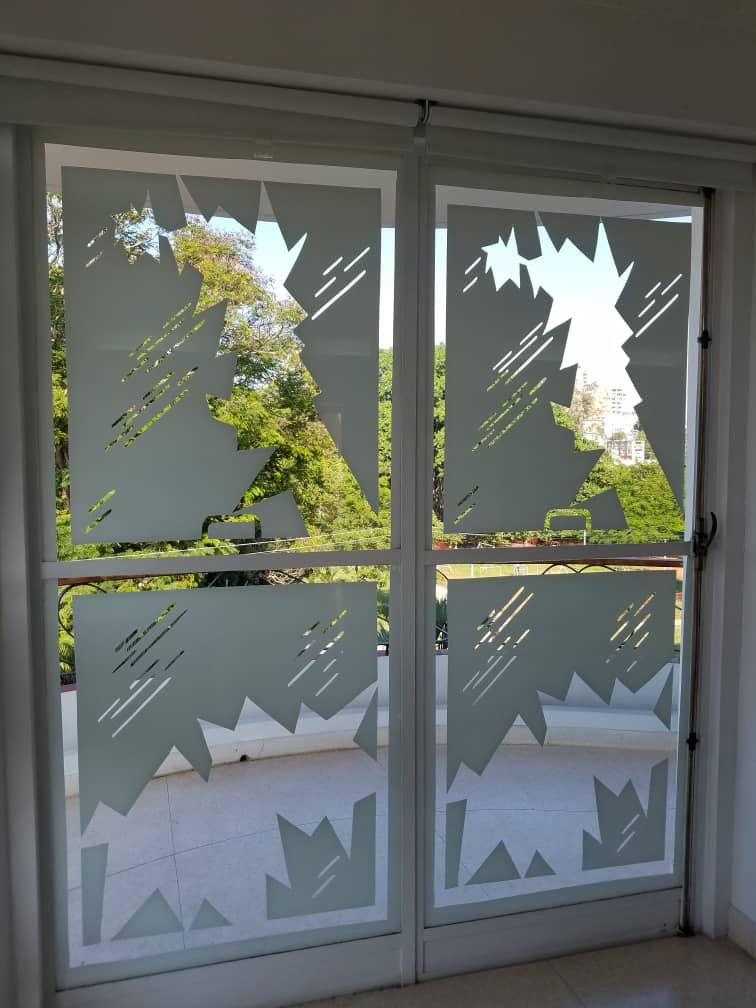 Ruptura (Break Up), 10/17/19, Vinyl on glass of stylized broken windows in the shape of maps of Chicago and Havana. Installed at Artista X Artista in Havana, Cuba.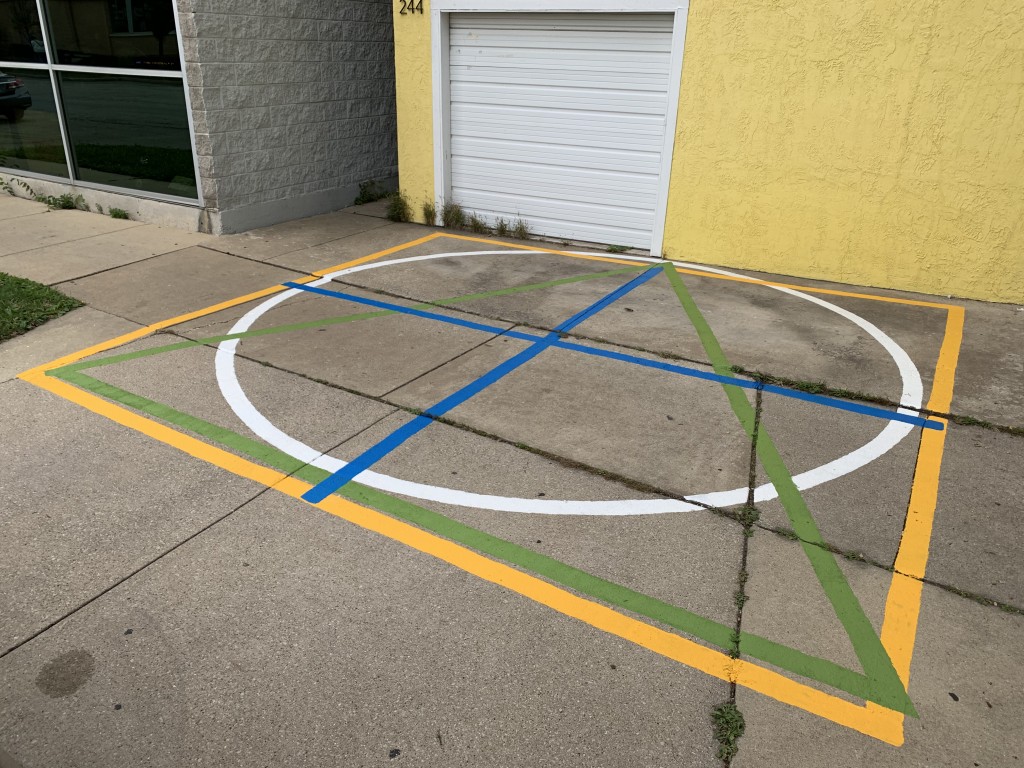 4-D², 10/06/2019, CDOT traffic paint applied with a 4″ roller on the driveway of Compound Yellow in Oakpark, IL.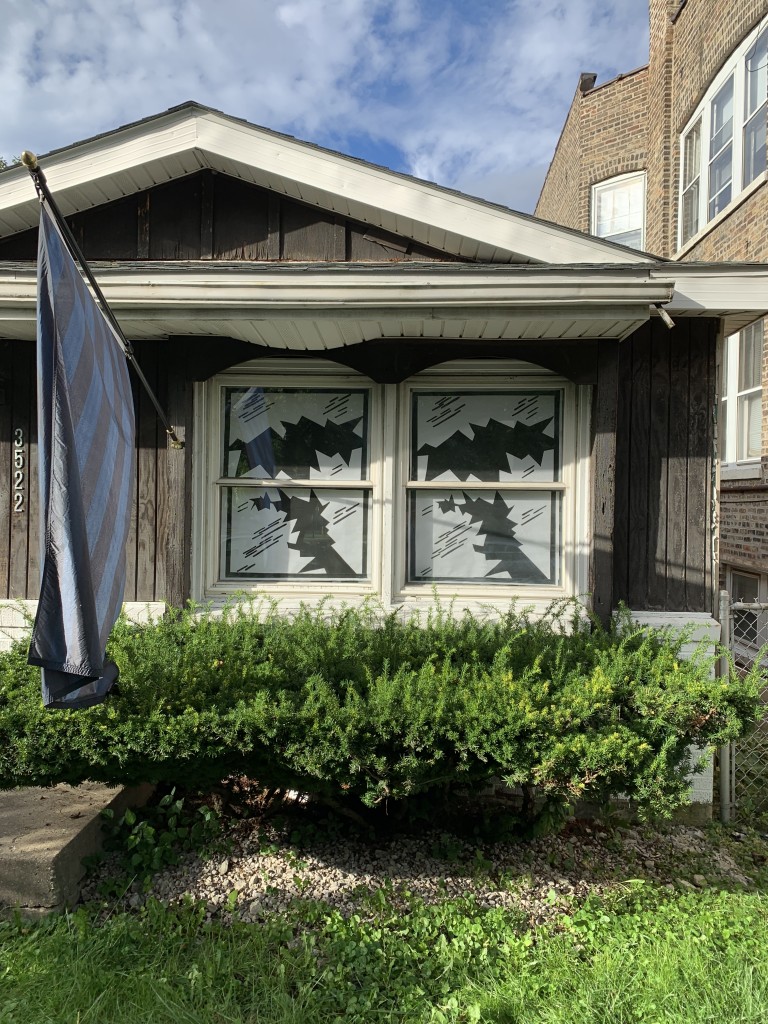 Break Up, 10/03/2019, Sign paint on butcher paper in the windows of The Franklin in the Garfield Park neighborhood of Chicago, IL.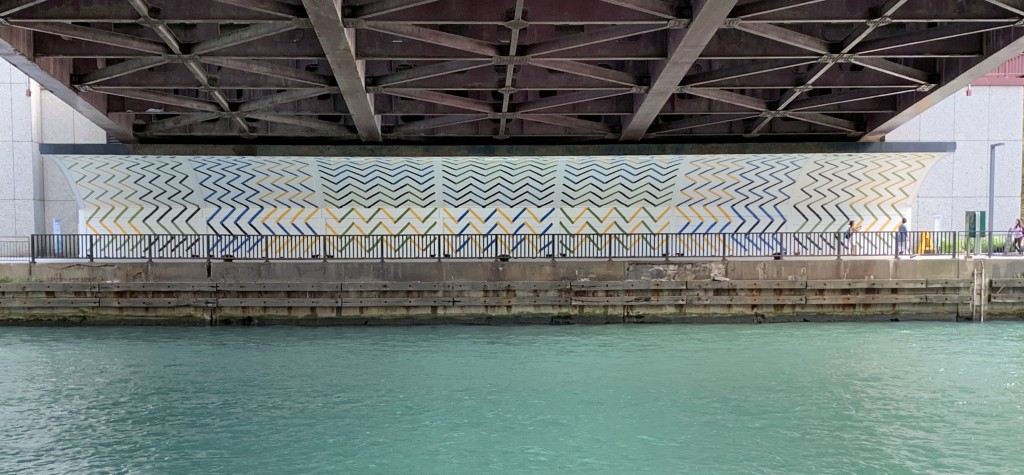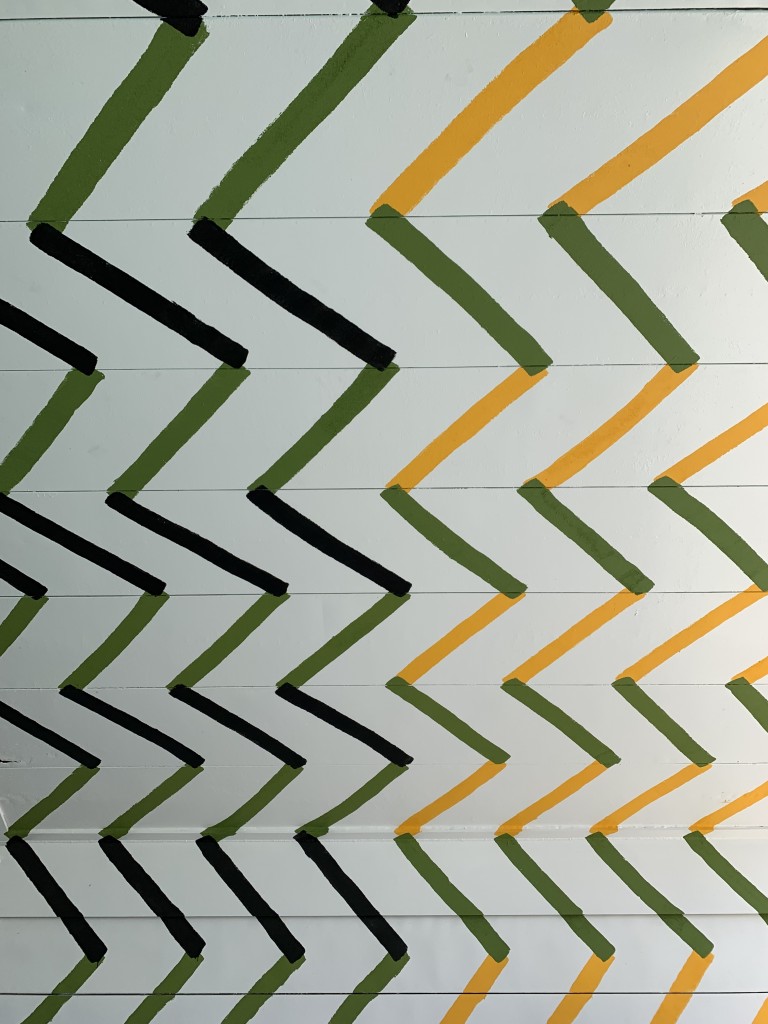 Echo Hecho Fresco, 09/01/2019, CDOT Traffic paint applied with a 4″ roller on under the Columbus Drive bridge of the Chicago River.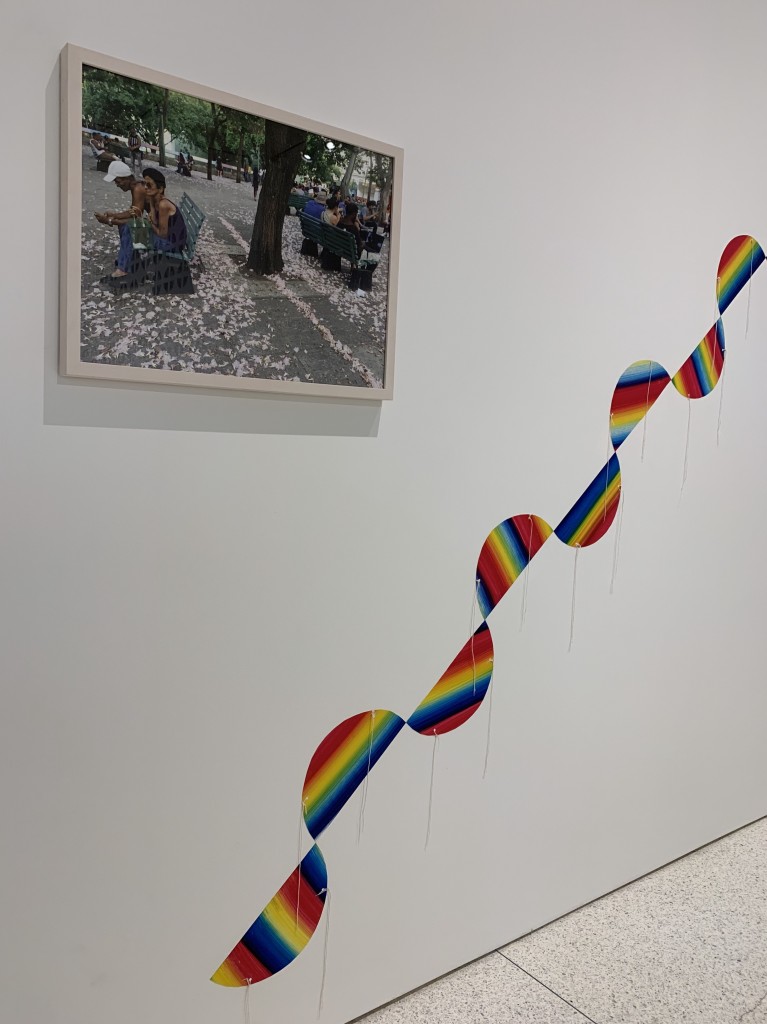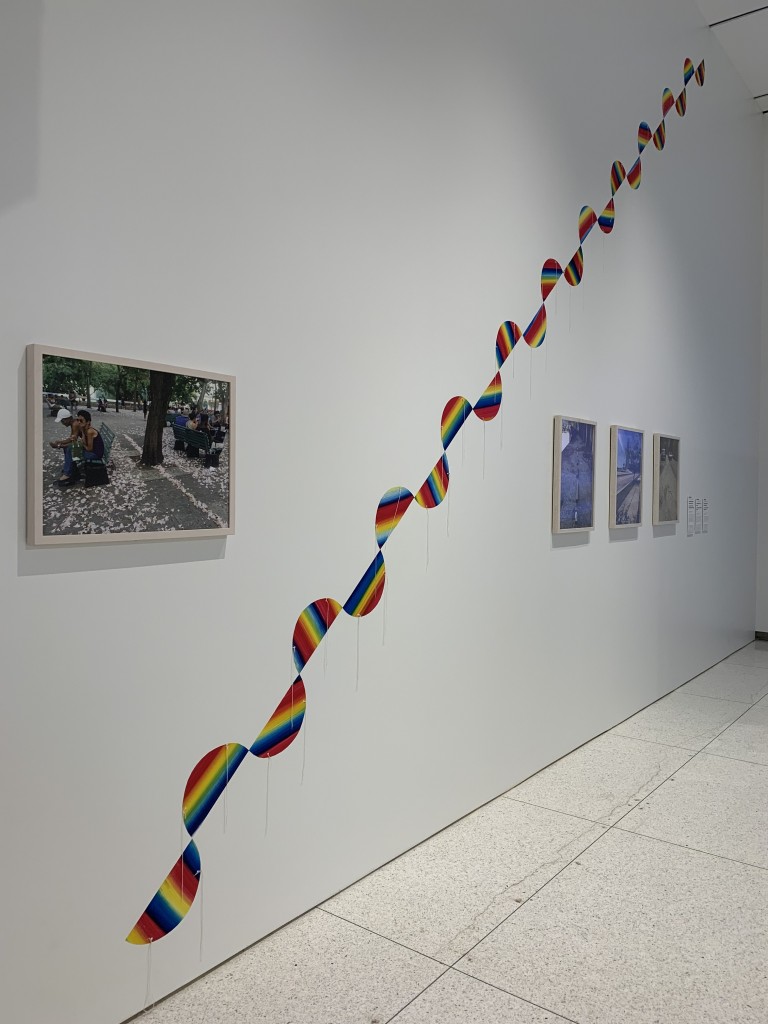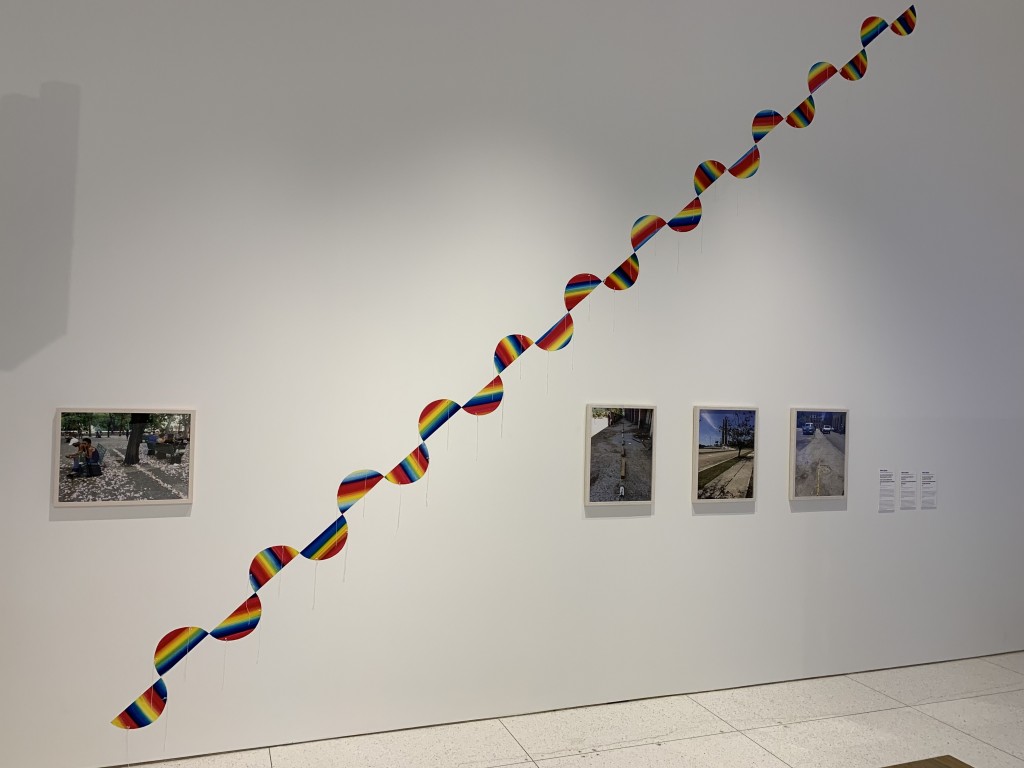 Línea Regular, 2019, Disassembled hand-painted party hats purchased while walking the streets of Havana, Cuba wheat pasted on the wall of the Smart Museum (University of Chicago) shown with framed photos taken on the same walks of lines made using material found on site.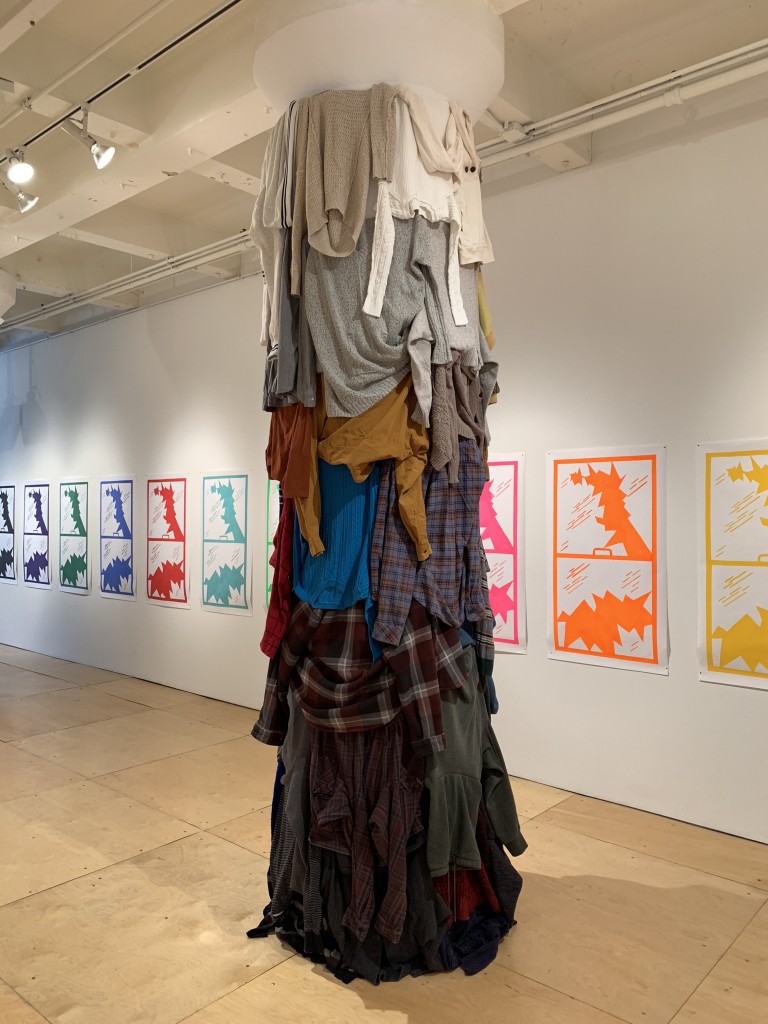 Monolith, 2019, Winter clothing on column. For Alberto Aguilar: moves on human scale, a ten year survey, at Gallery 400 University of Illinois at Chicago.