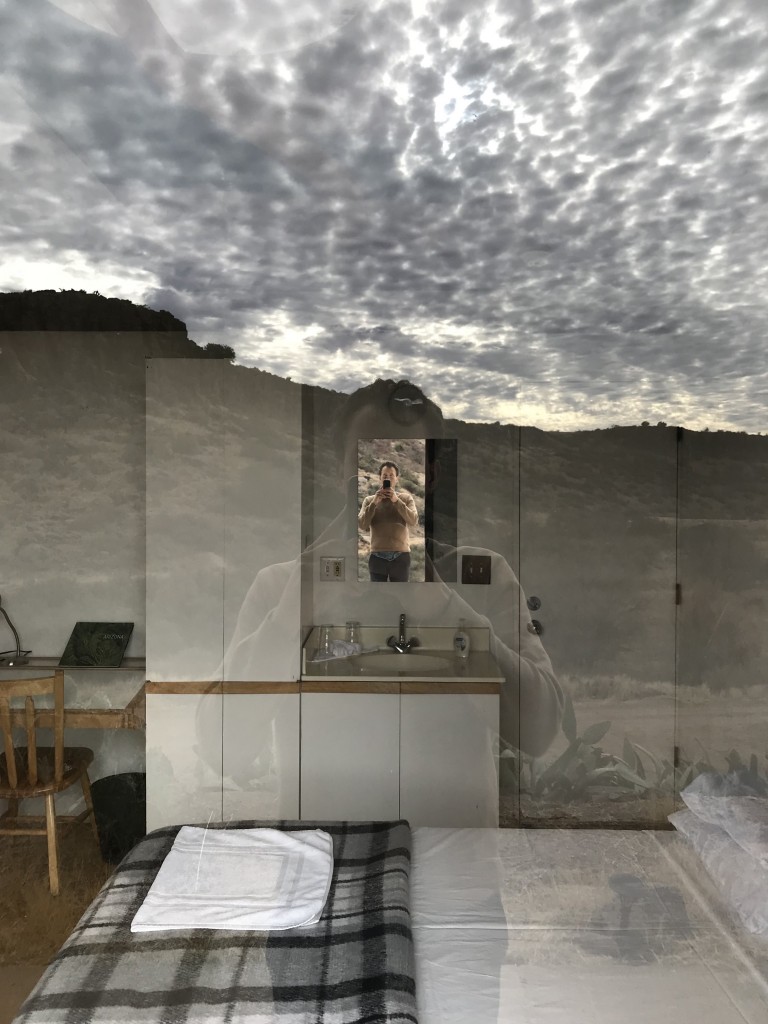 Room View (Arcosanti, AZ)
Indiscreet Line (Havana, Cuba)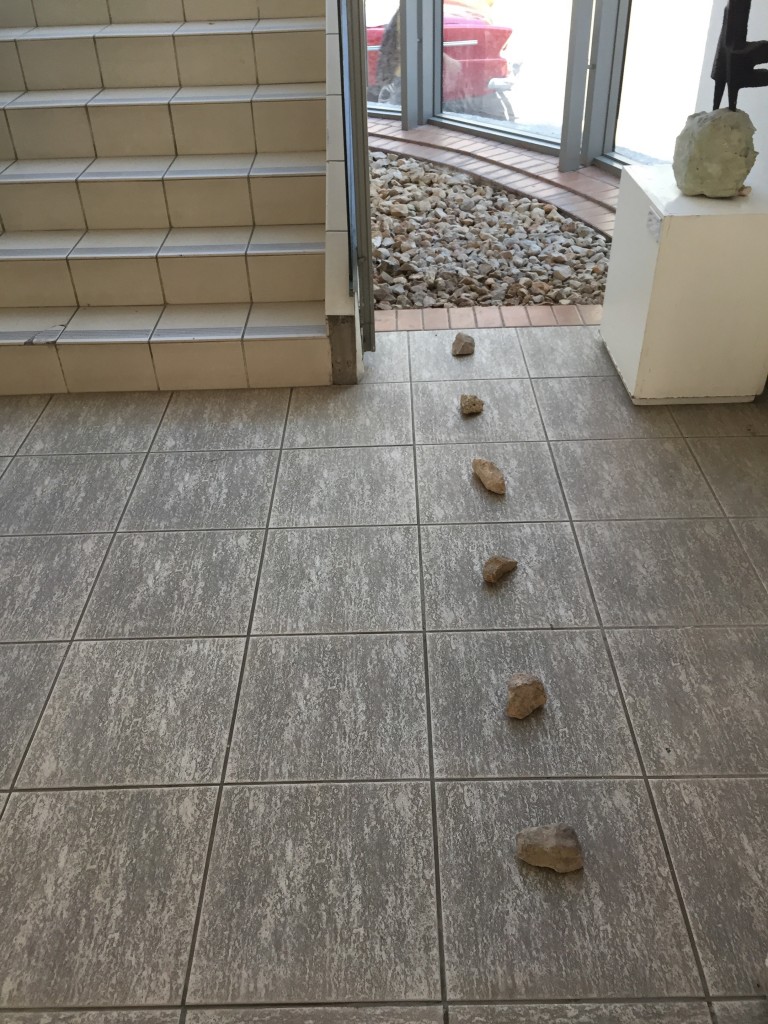 Line with rocks in museum (Museo Nacional de Bellas Artes Havana, Cuba), 2017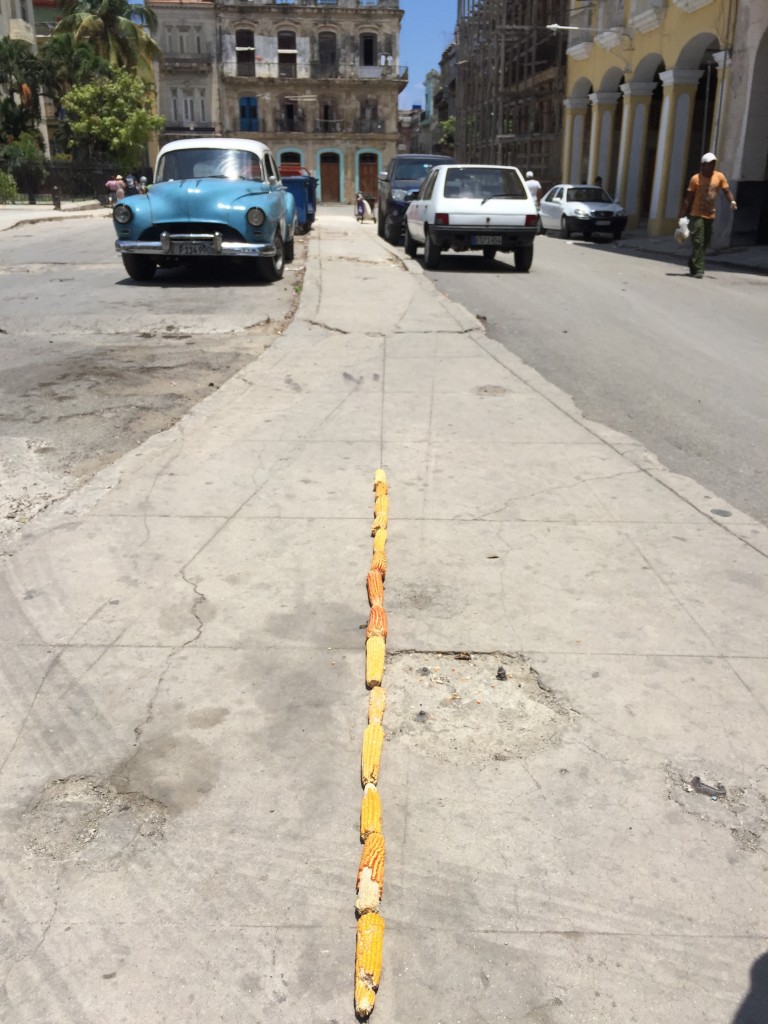 Line with corn being dried for fighting chicken (Plaza Vieja, Havana, Cuba), 2017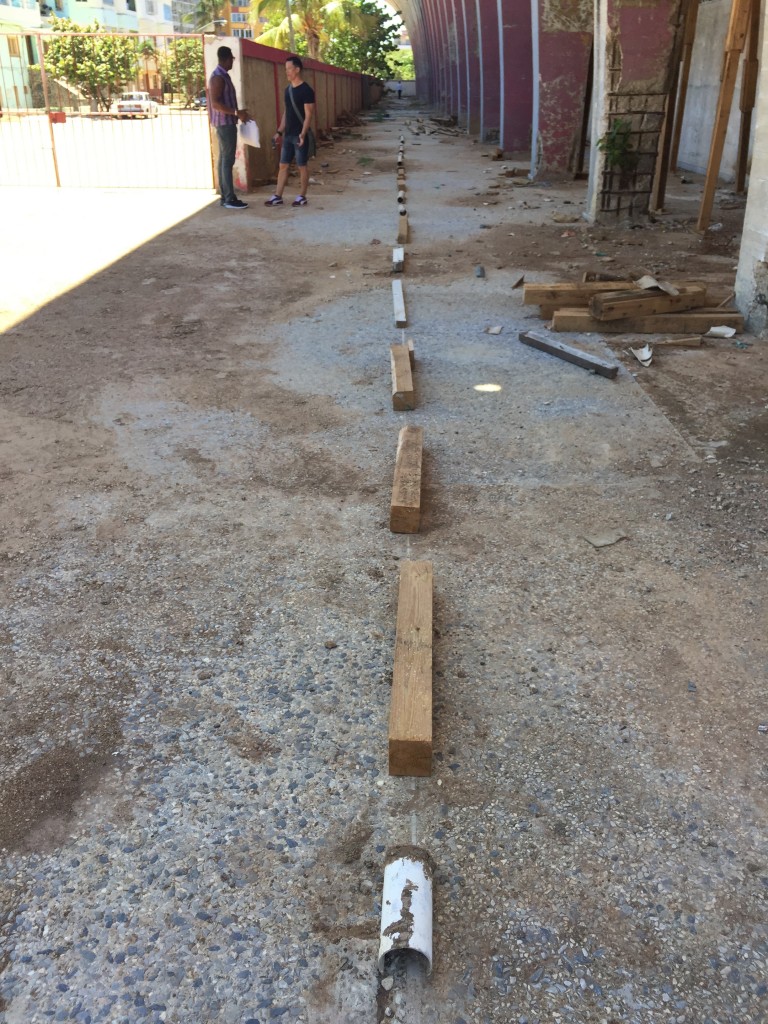 Line with trash behind bleachers (Parque Deportivo Jose Marti), 2017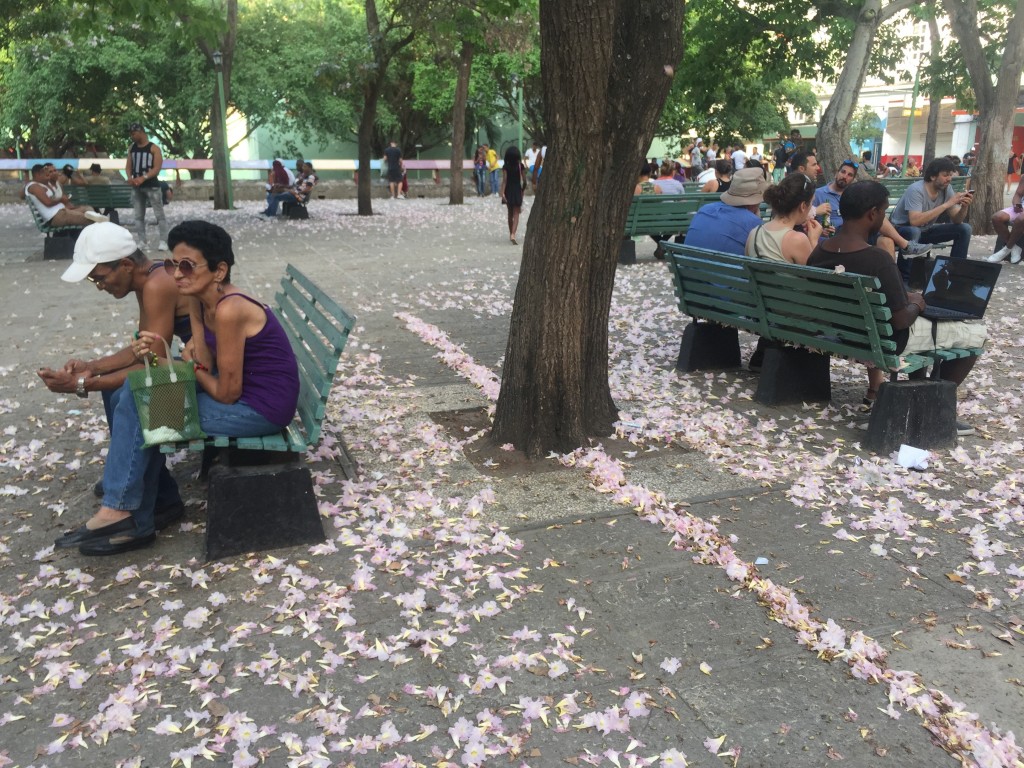 Flower line at designated wifi area (Parque Fe Del Valle Havana, Cuba), 2017
Adopted Chicago Public School Desks
I adopted a set of Chicago Public School desks from schools that the city closed down. During this time I used them, arranged them, took them with me on a roadtrip and left some behind at certain sites.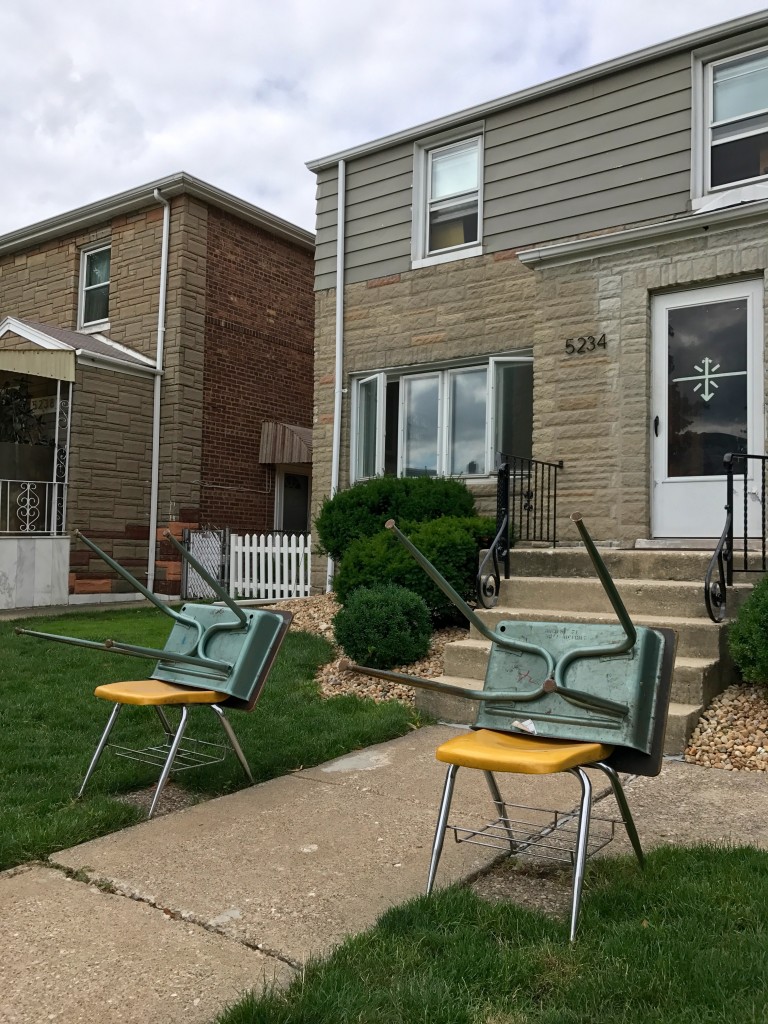 Sentinels, 2017 (In Front of my Home)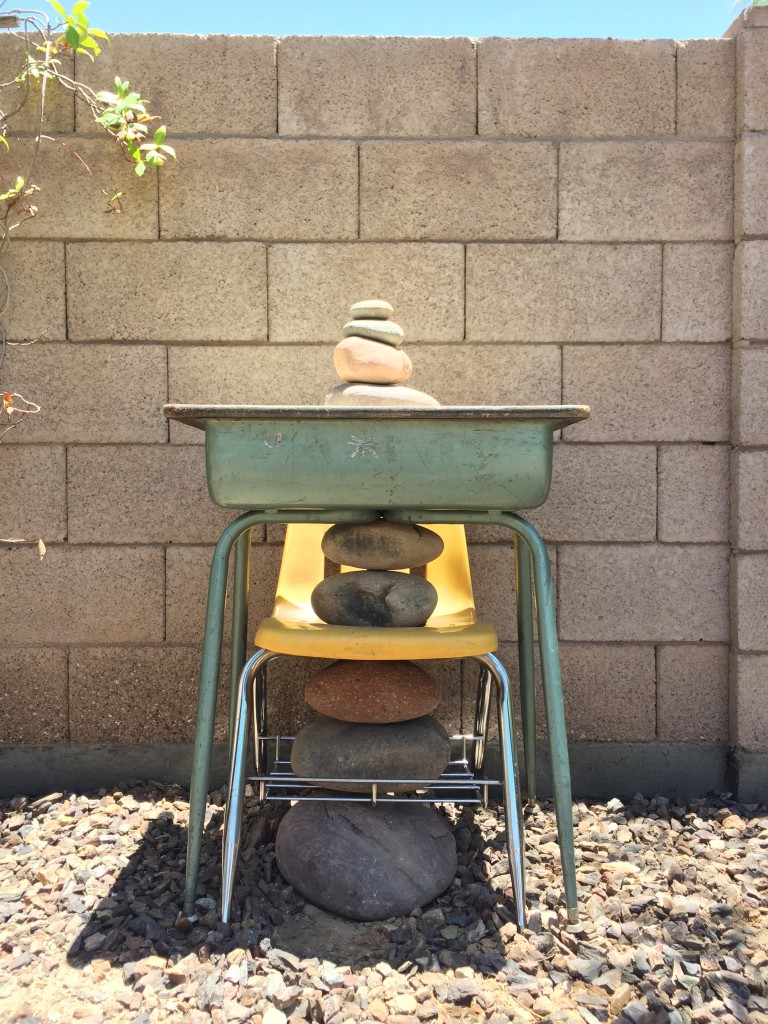 Memorial (In my parents backyard in Phoenix, AZ), 2017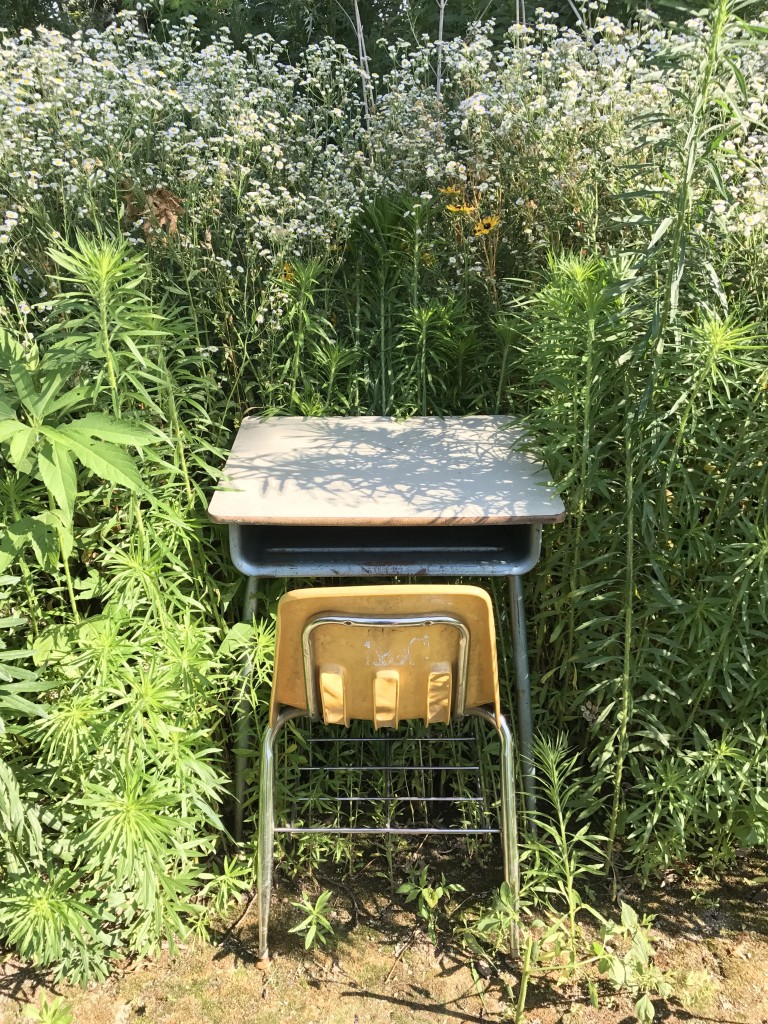 Left Behind (Iowa rest stop dedicated to it's rich history of education), 2017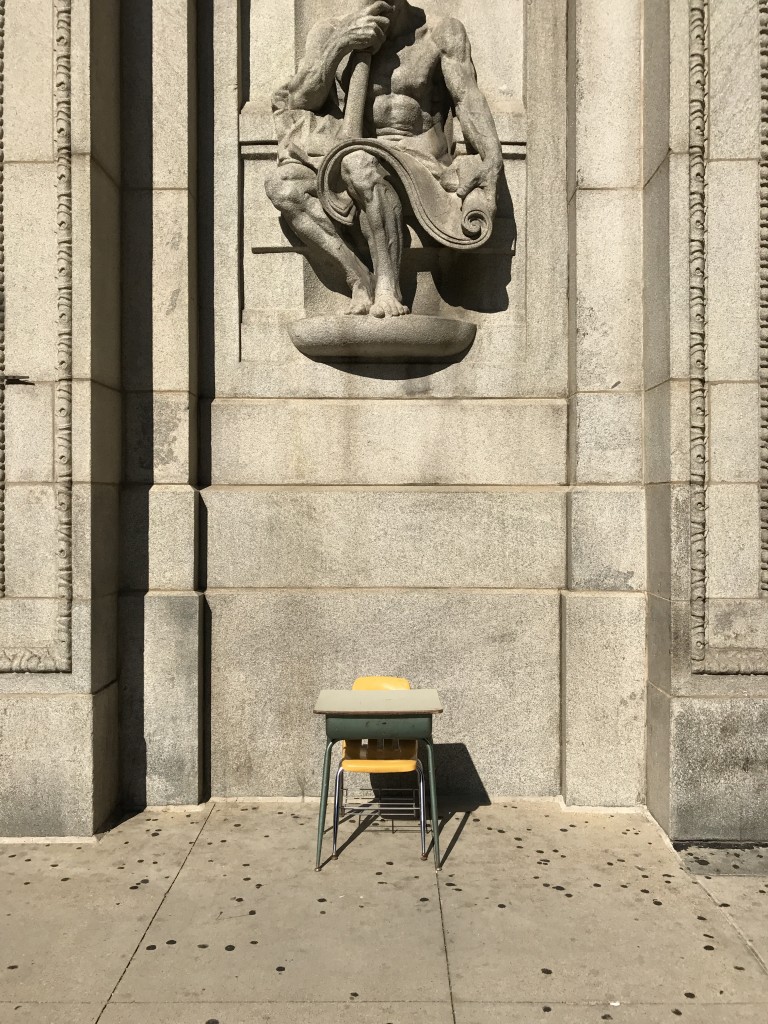 Left Behind (Front door of City Hall), 2017
Move Through Land, Leave a Mark
On a road trip from Chicago to Los Angeles I marked my location using various natural elements, took a photo with my phone, then shared images on social media adding my location.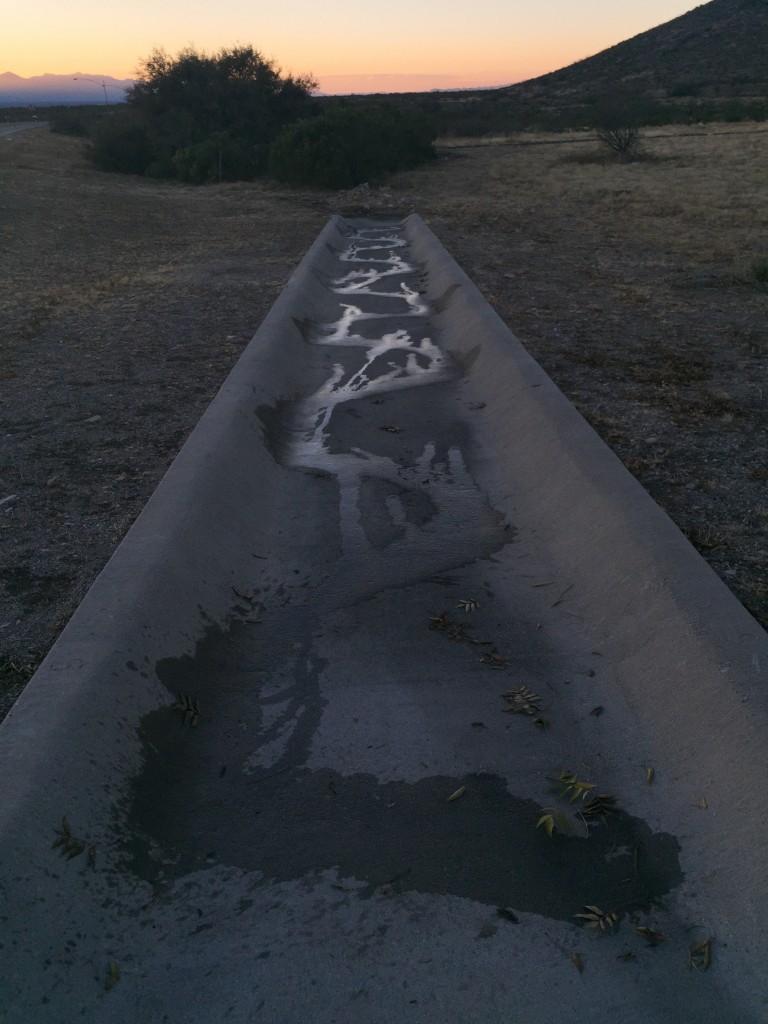 Move through land. Leave mark with one gallon of water (New Mexico-Arizona State Line)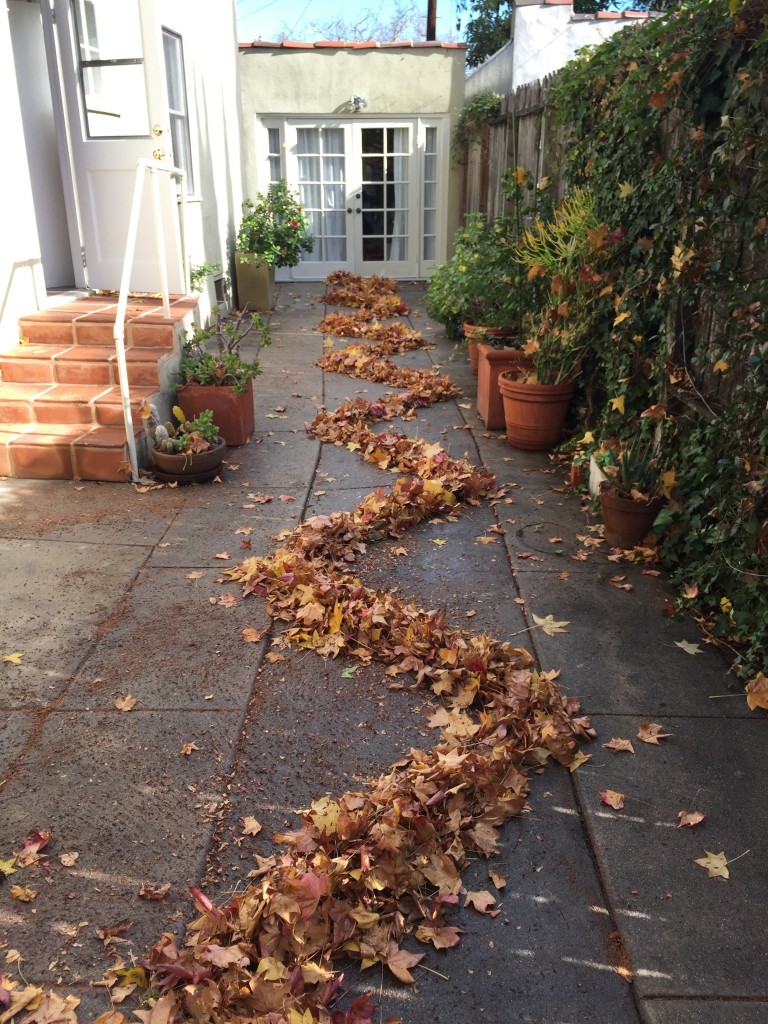 On visit with friends I raked their leaves and left a mark (Los Angeles, CA)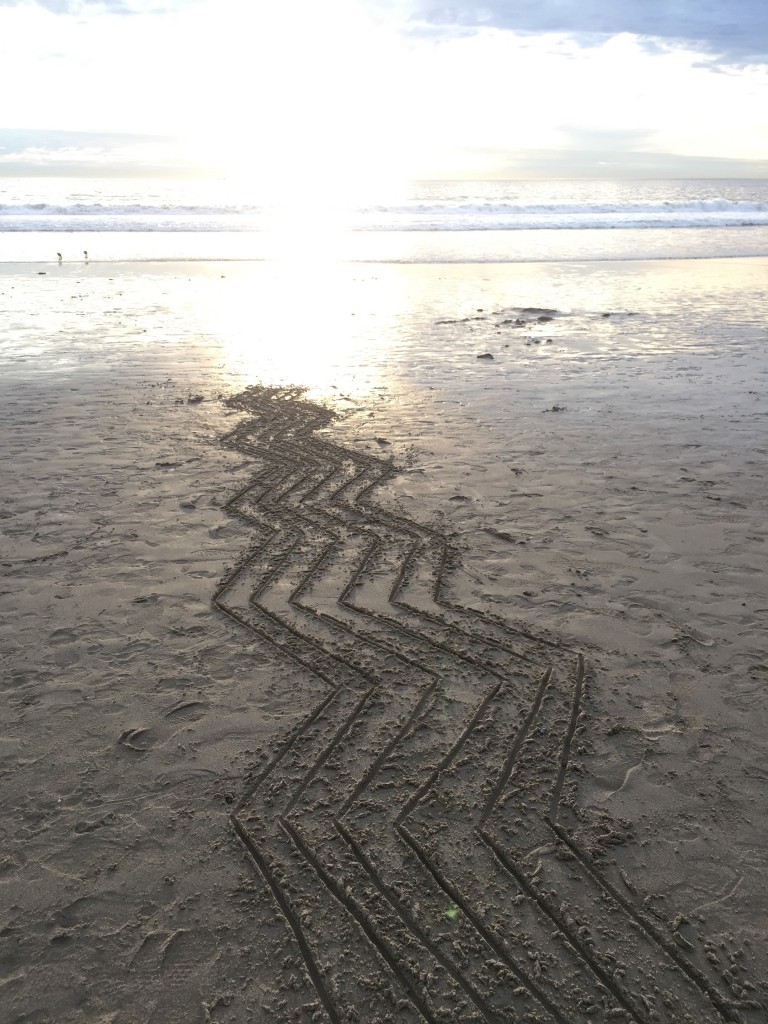 Mark sand with stick 6 times, each time moving towards sunset (Santa Monica, California)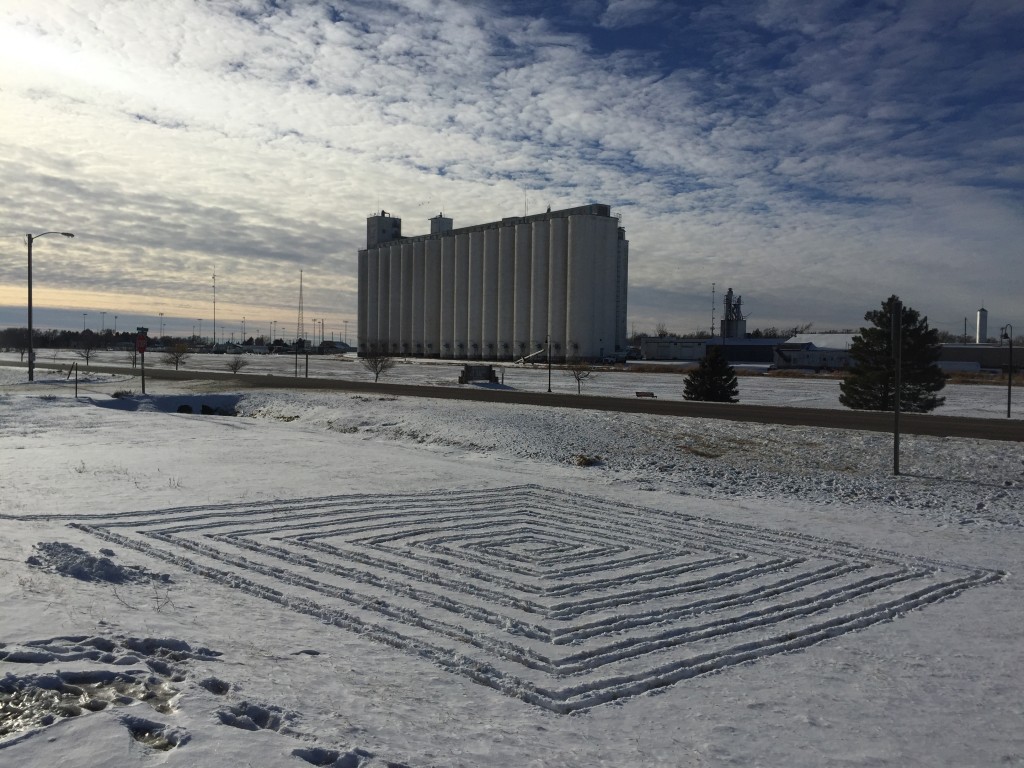 Drag feet through snow, define boundaries, work my way in. End at center (Elkhart, Kansas), 2017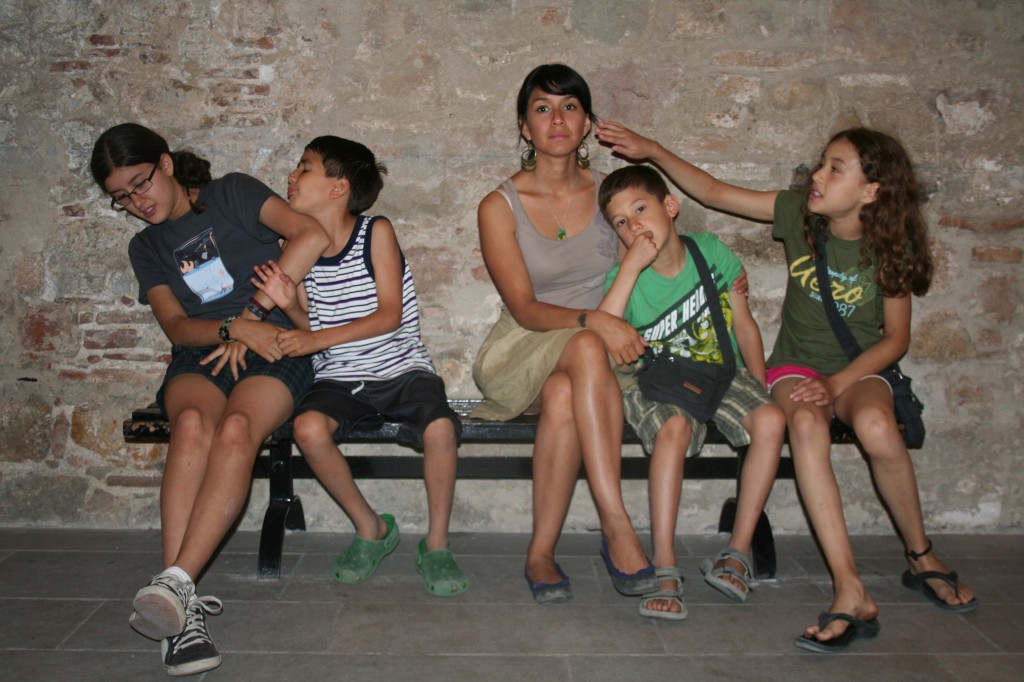 Rest Area (Museo Picasso Barcelona), 2011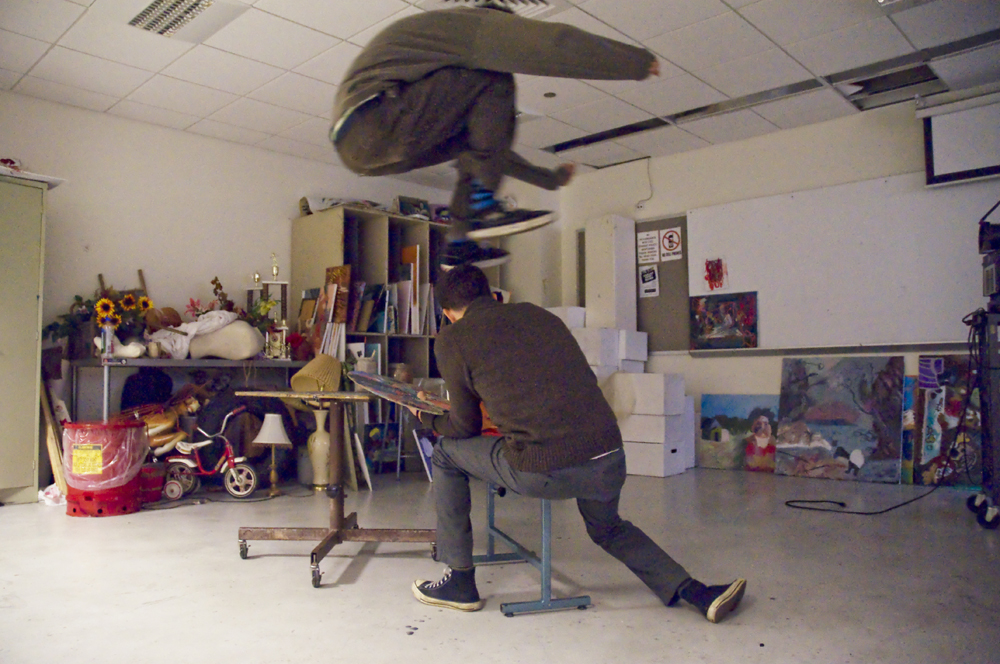 Clear Painter, 2010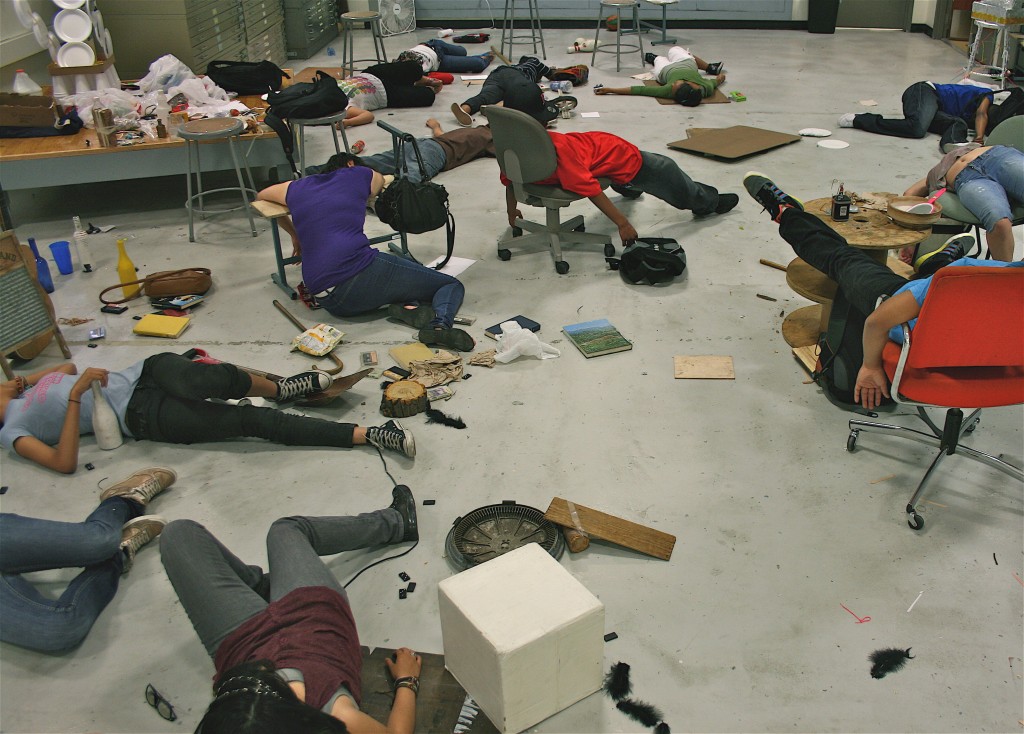 Chain Reaction, 2009 (After School Matters)