Traveling Regulations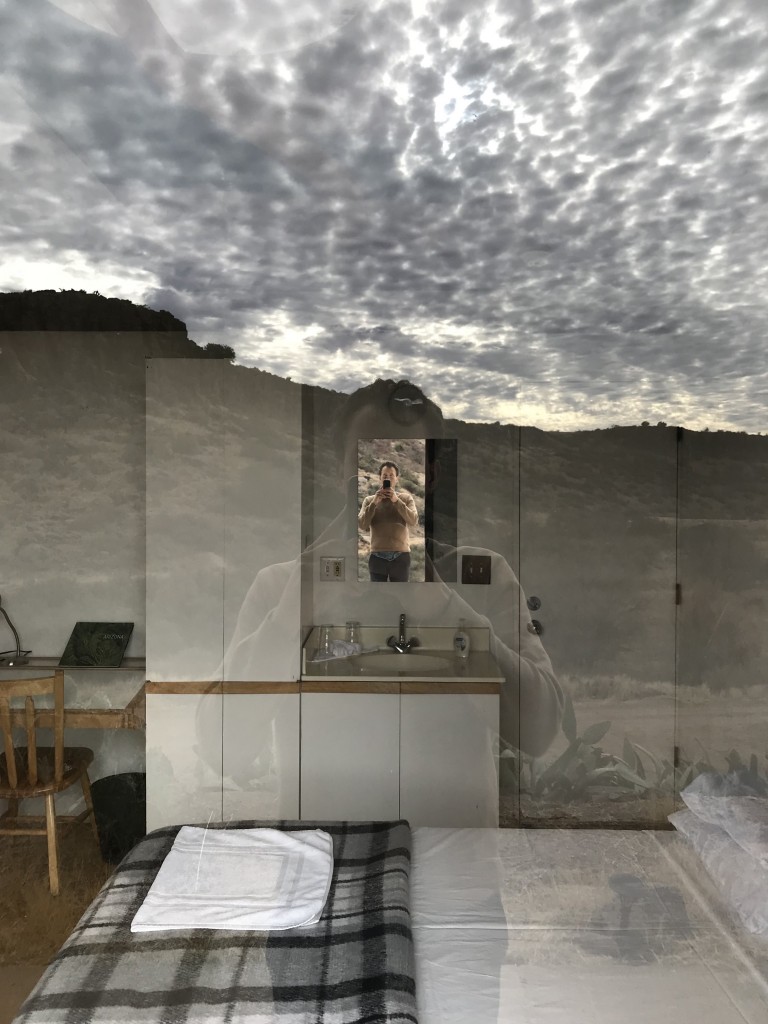 Take a photo of self and the room view from outside and inside simultaneously (Arcosanti, AZ), 2017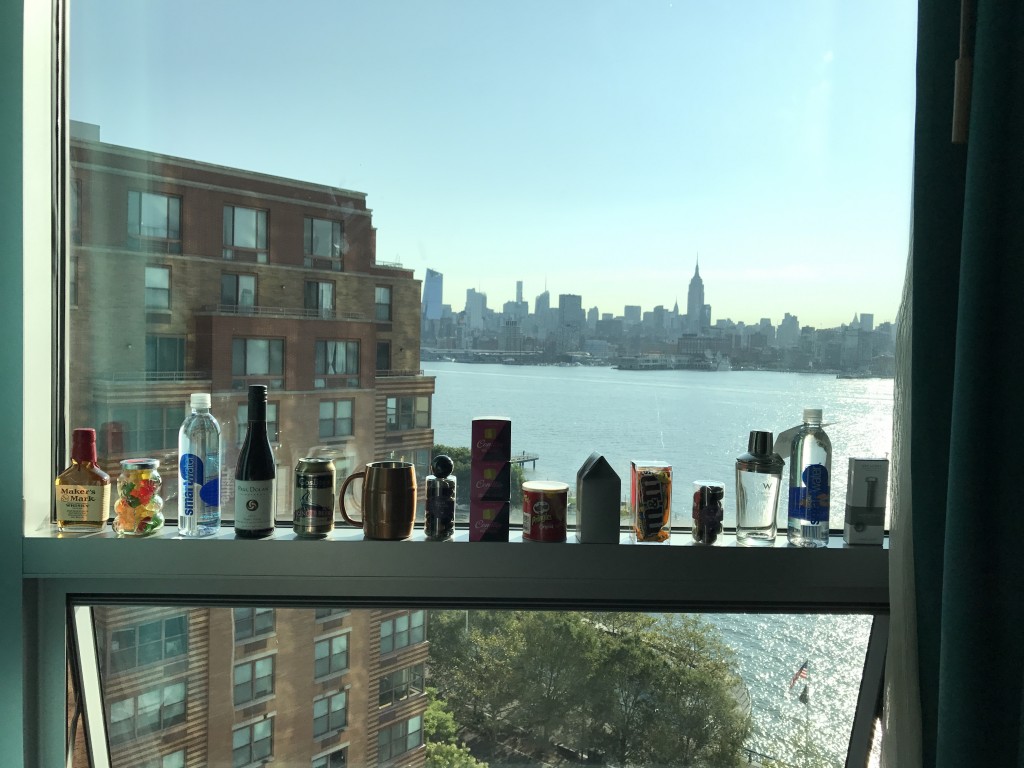 Arrange everything from the hotel minibar on the window sill, against the room's view (Hoboken, NJ), 2017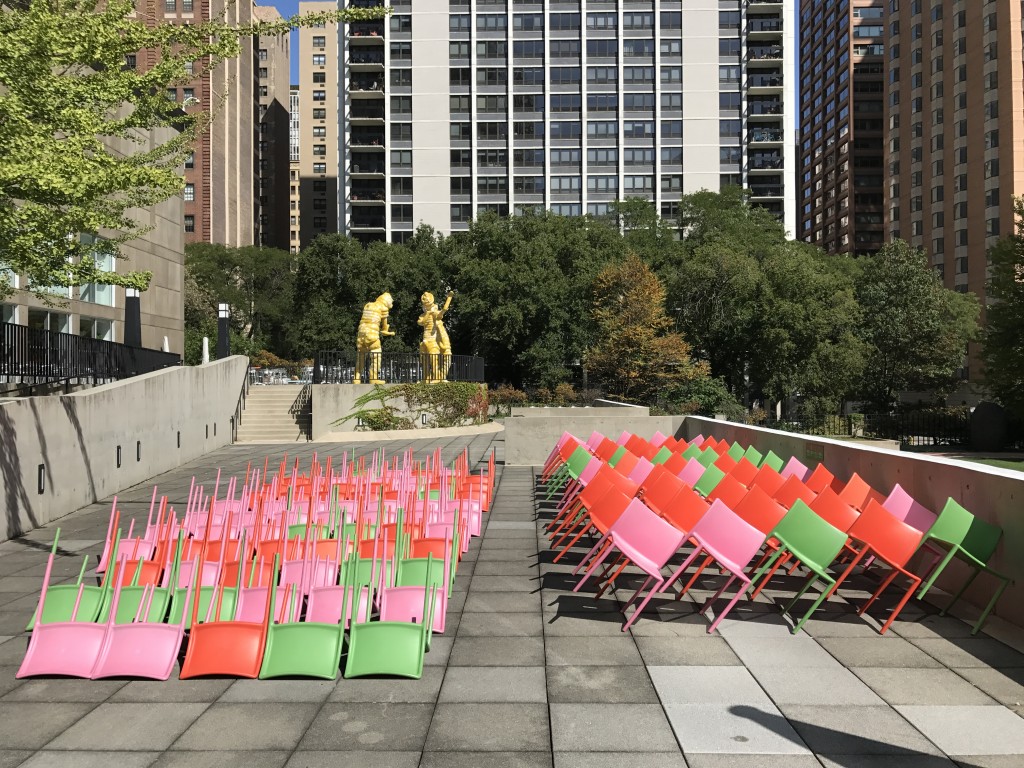 Flip and tip chairs previously arranged for a public event (Chicago, IL), 2017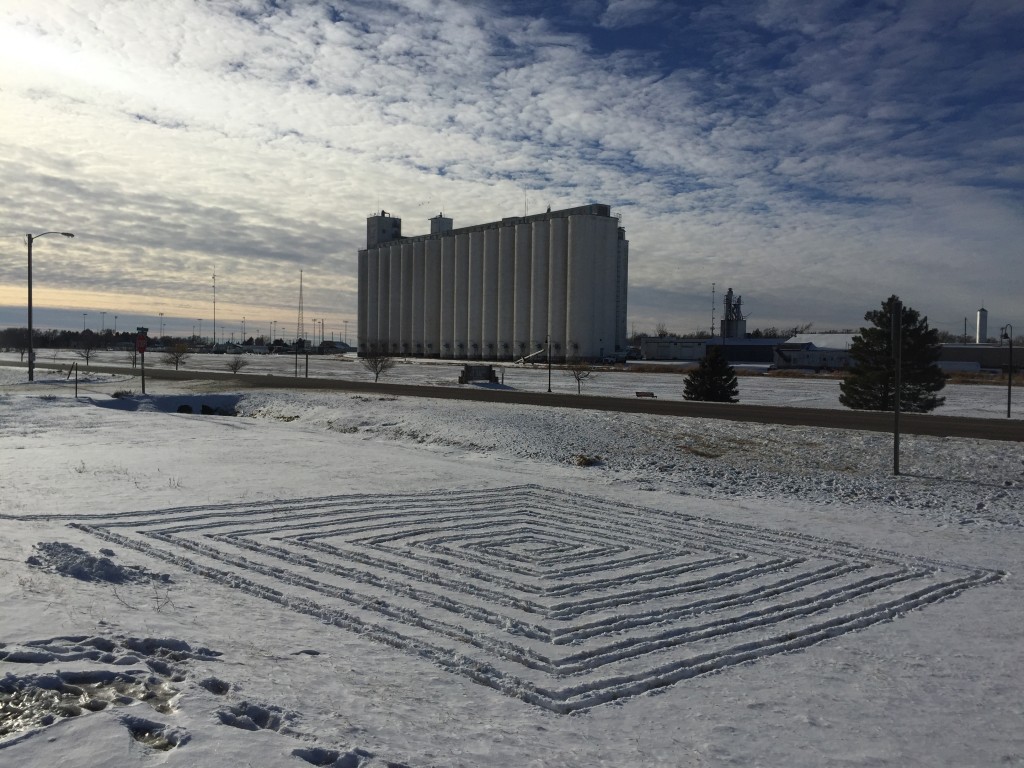 Drag feet through snow, define boundaries, work my way in. End at center (Elkhart, Kansas), 2017
Indiscreet Line (Havana, Cuba)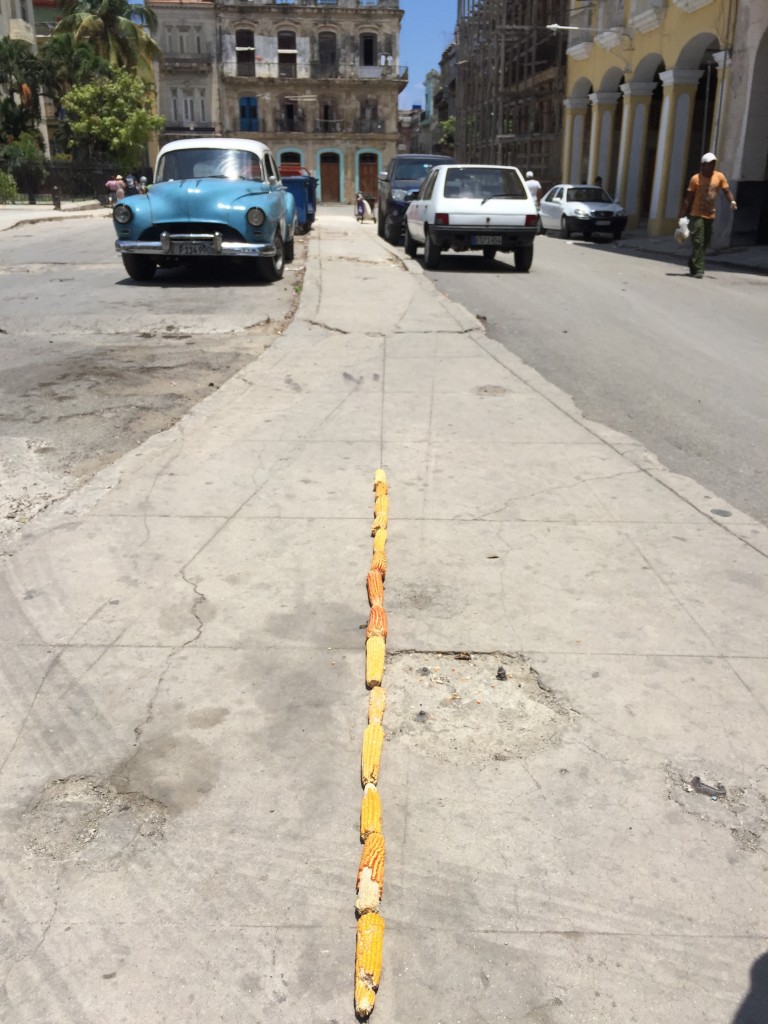 Line with corn being dried for fighting chicken (Plaza Vieja), 2017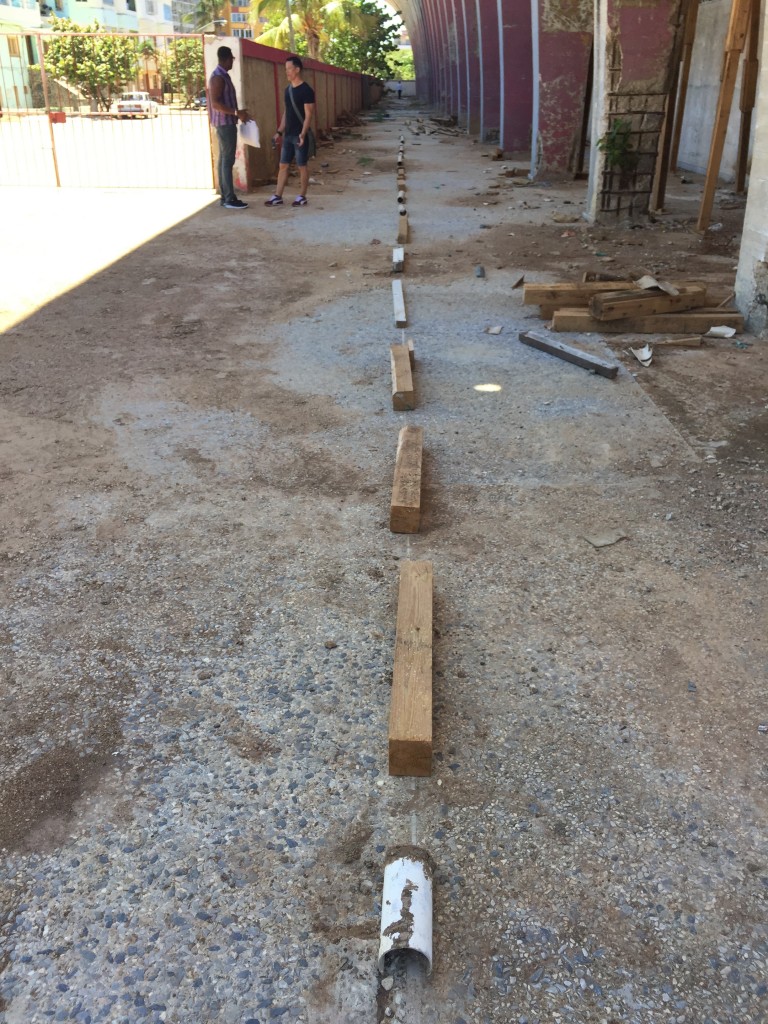 Line with trash behind bleachers (Parque Deportivo Jose Marti), 2017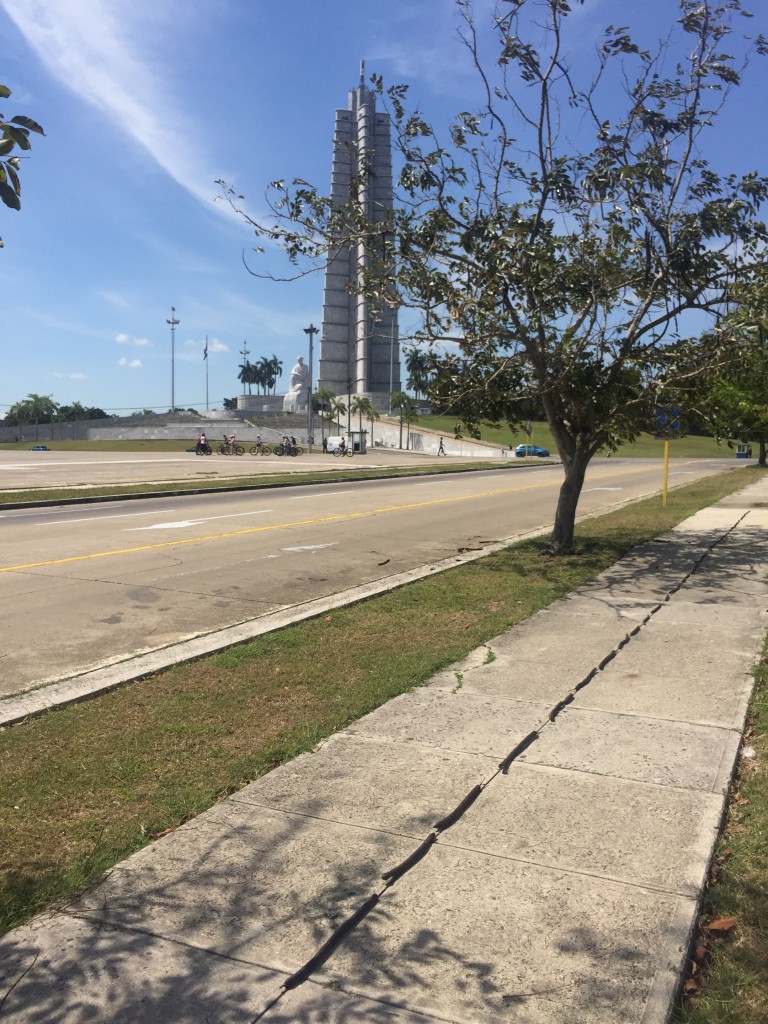 Line with tree pods (Plaza de la Revolución).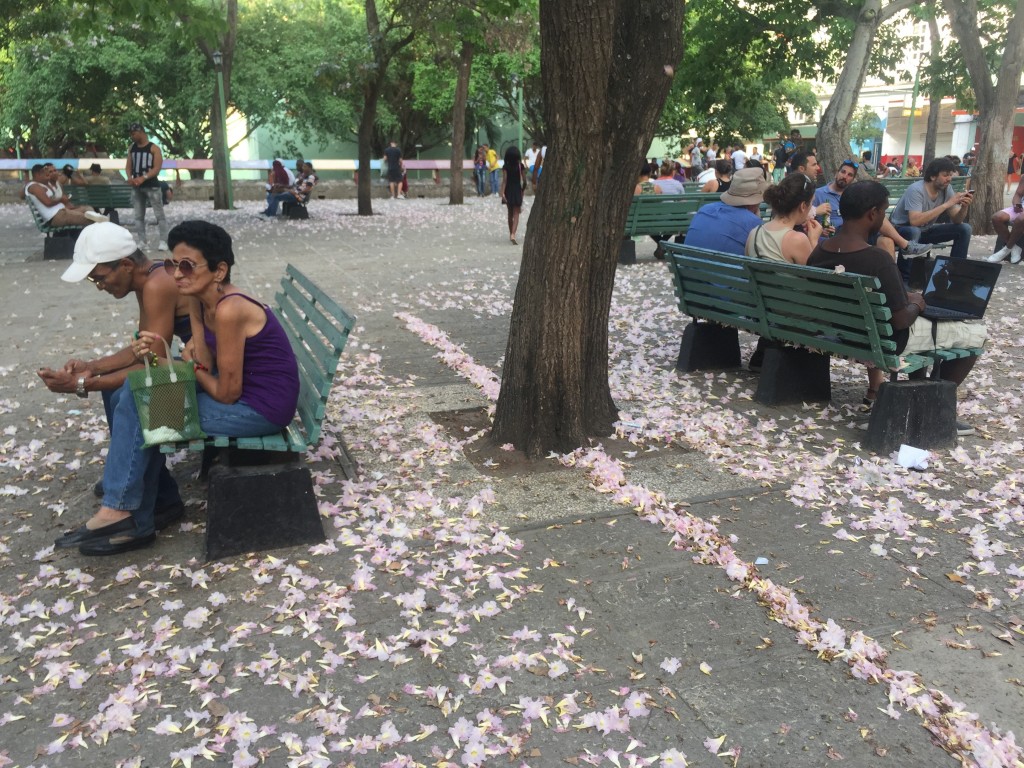 Flower line at designated wifi area (Parque Fe Del Valle), 2017
Adopted Chicago Public School Desks
I adopted a set of Chicago Public School desks from schools that the city closed down. During this time I used them, arranged them, took them with me on a roadtrip and left some behind at certain sites.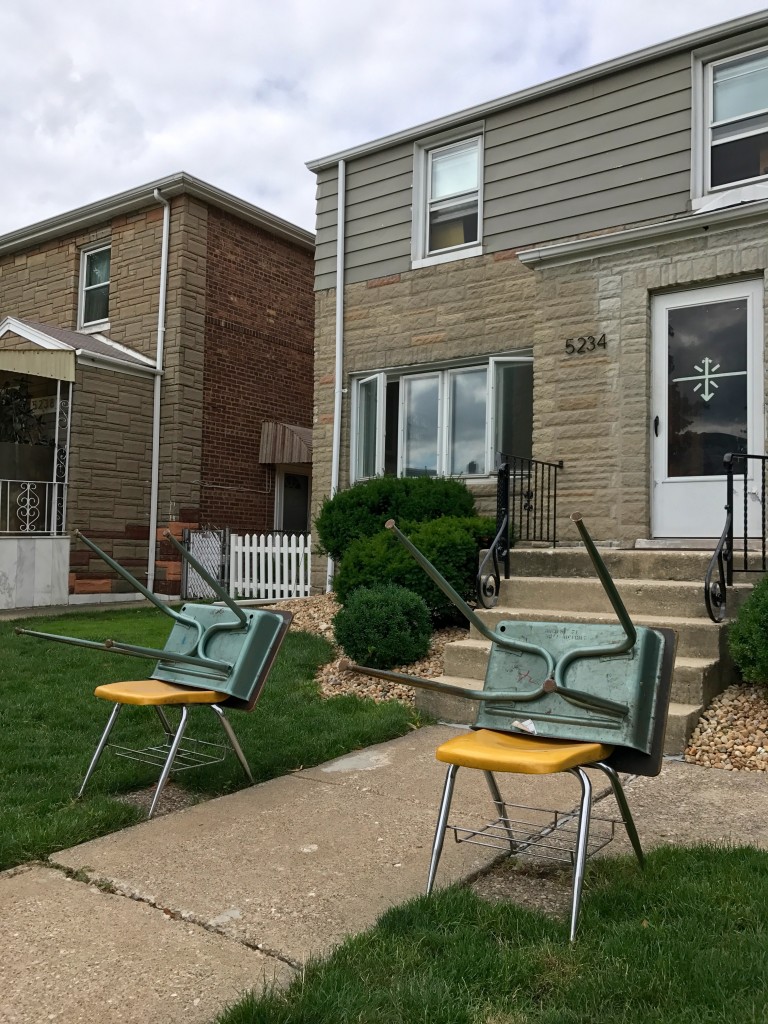 Sentinels, 2017 (In Front of my Home)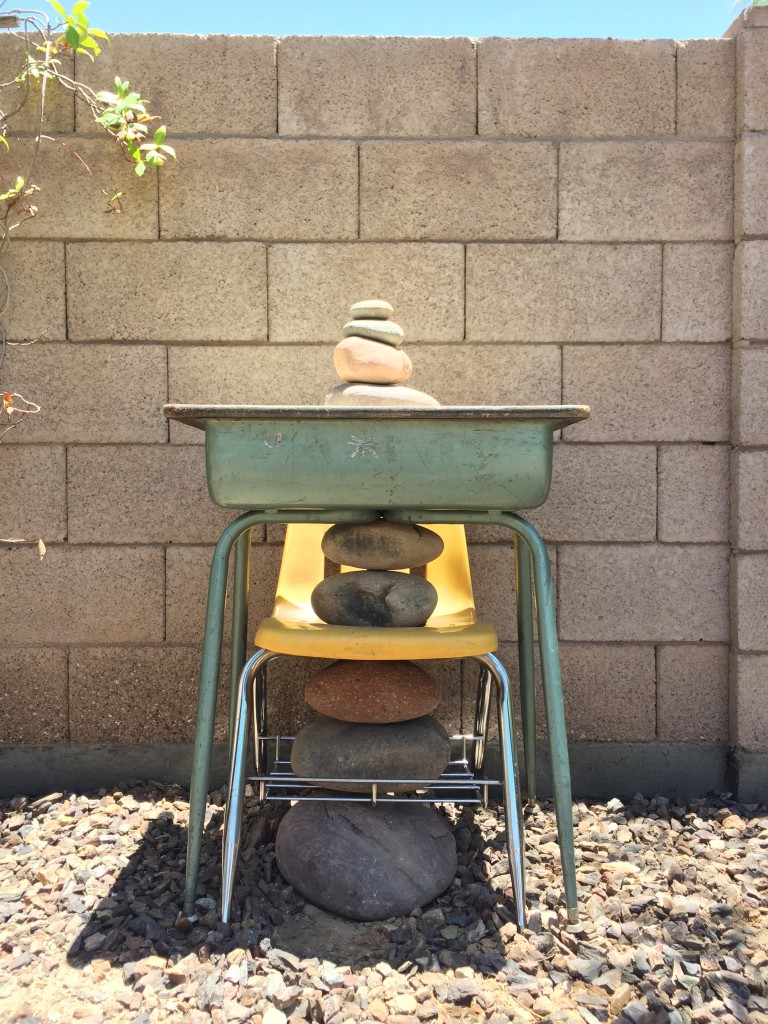 Memorial (In my parents backyard in Phoenix, AZ), 2017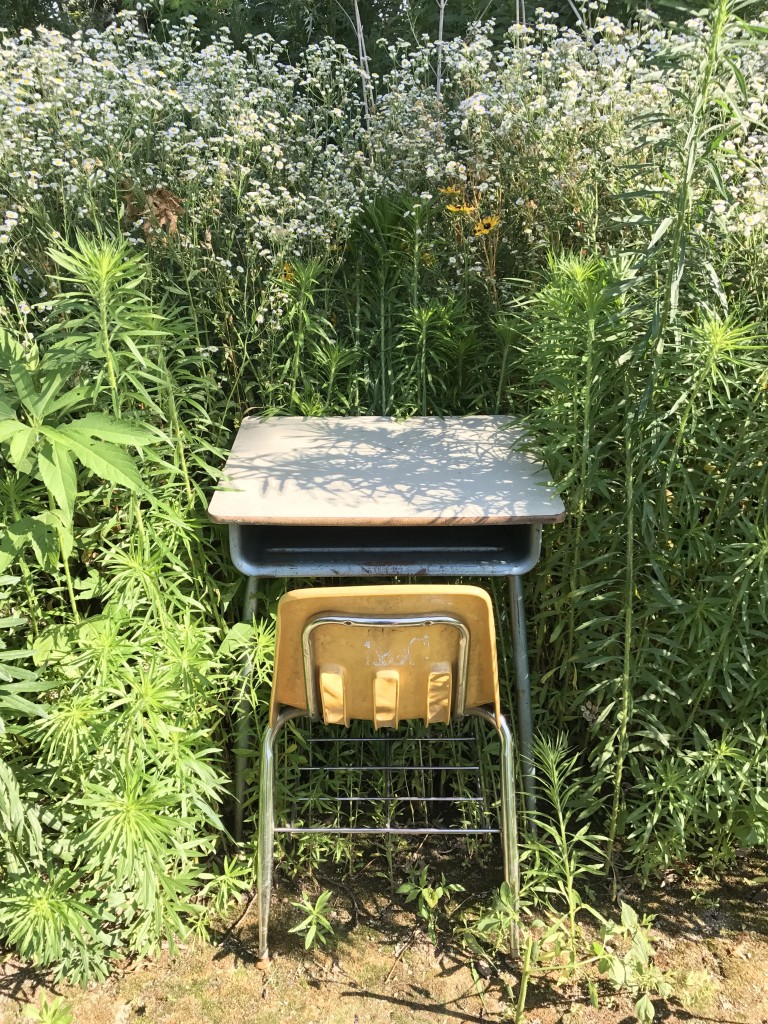 Left Behind (Iowa rest stop dedicated to it's rich history of education), 2017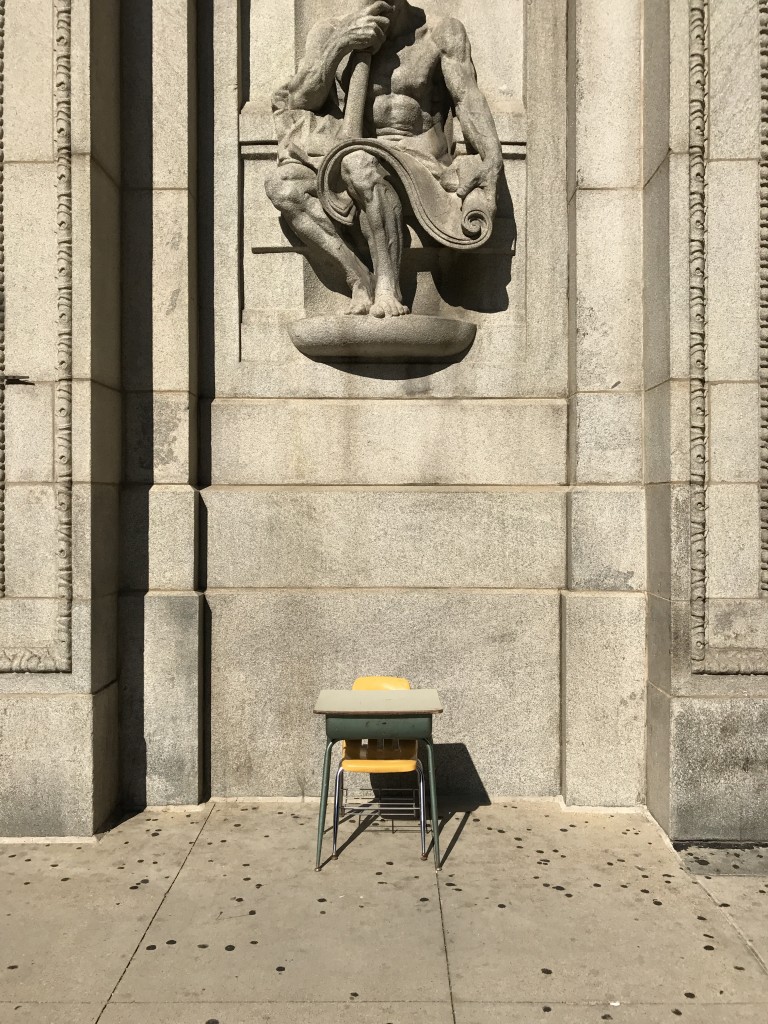 Left Behind (Front door of City Hall), 2017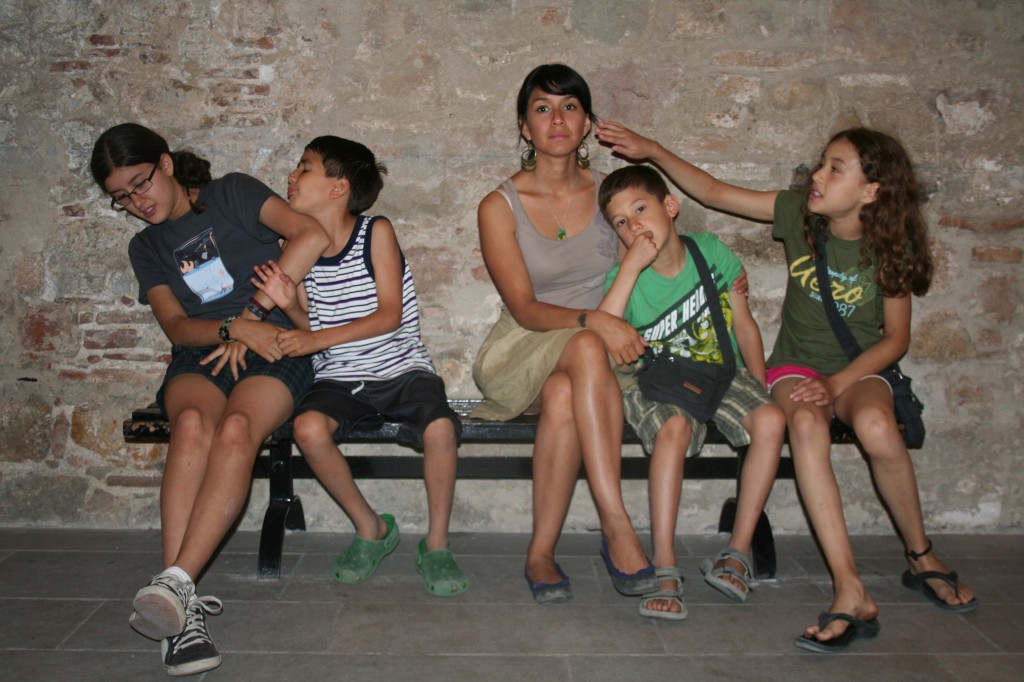 Rest Area (Museo Picasso Barcelona), 2011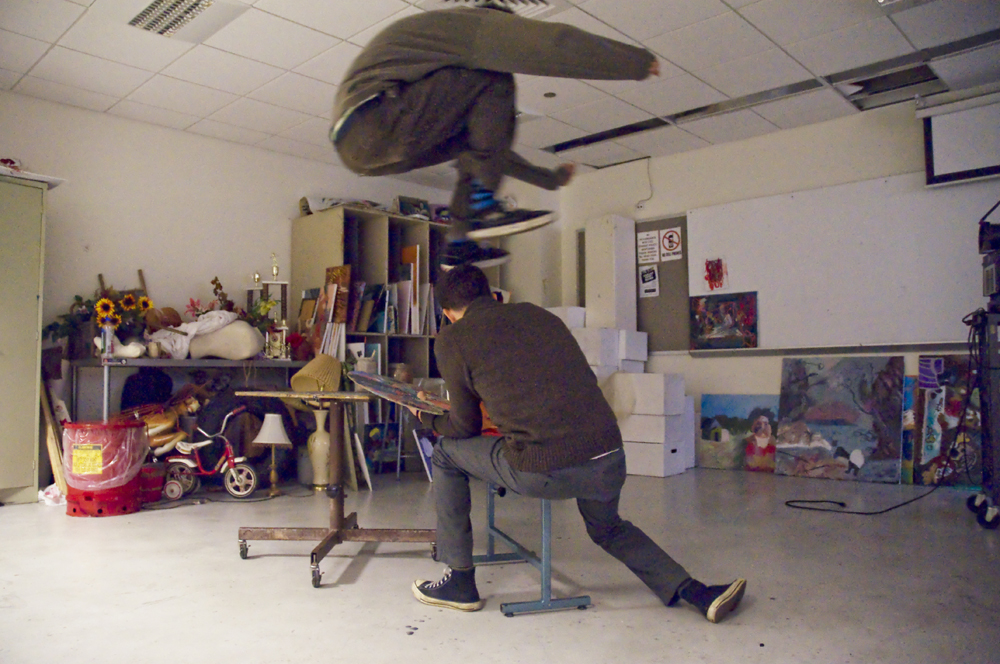 Clear Painter, 2010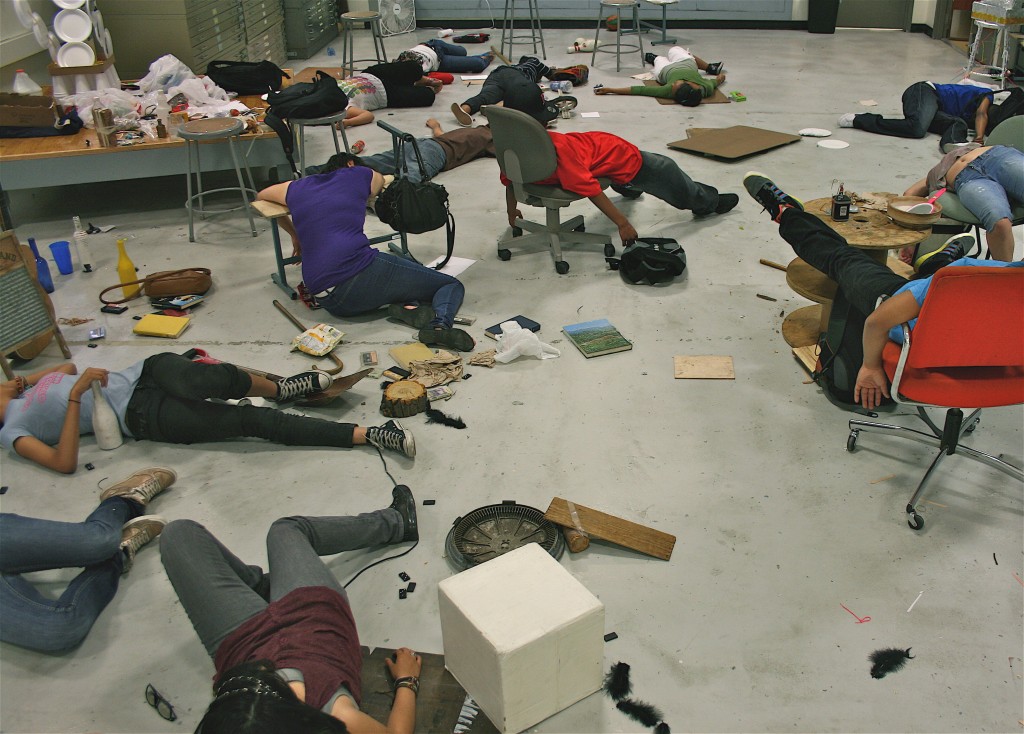 Chain Reaction, 2009 (After School Matters)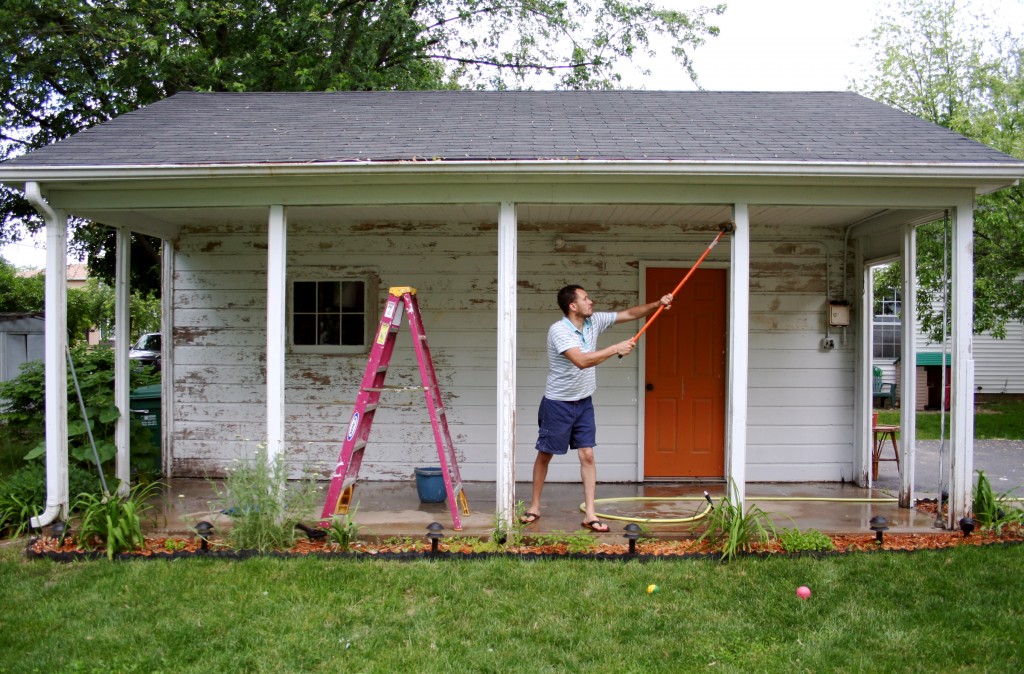 Preparing the Surface, 2006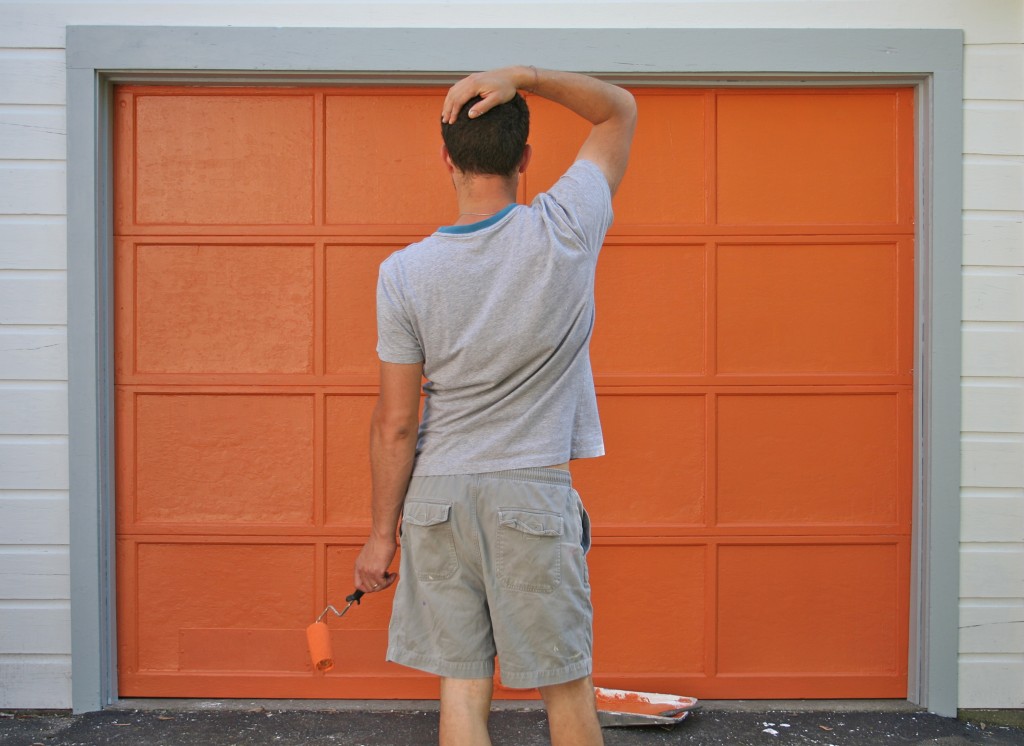 Finished Painting, 2006
Thanksgiving, 2006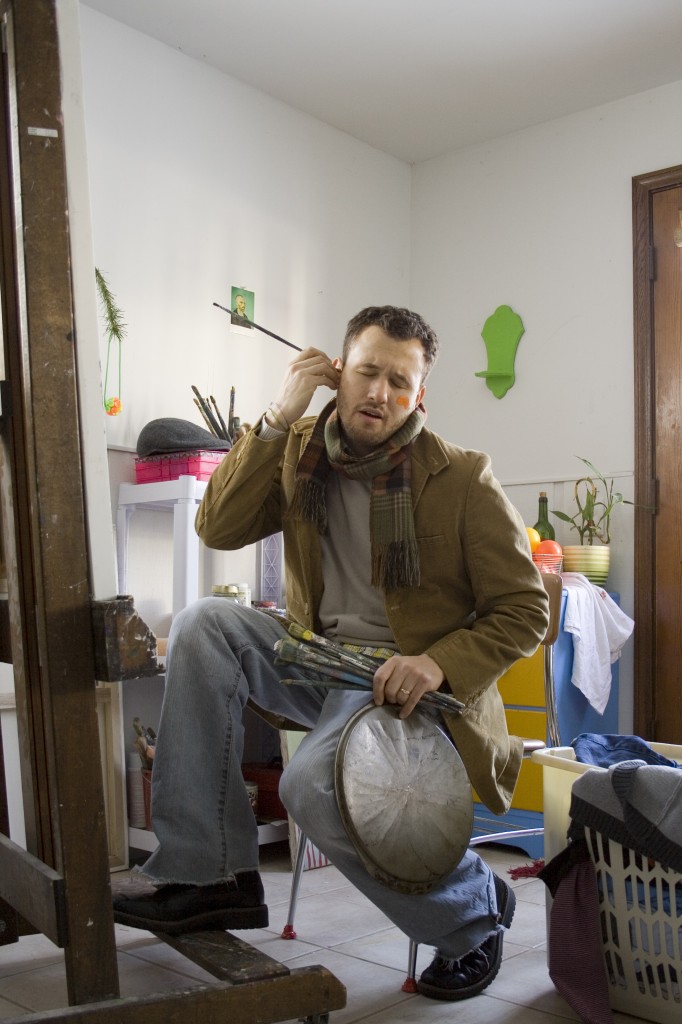 Ear Itch (Studio Practices), 2005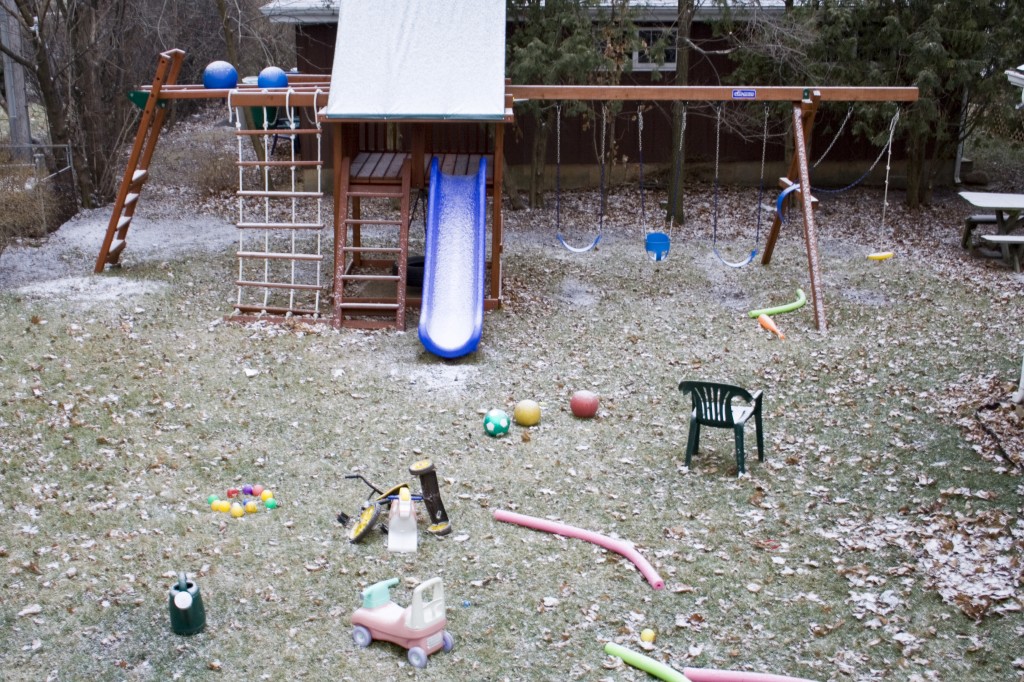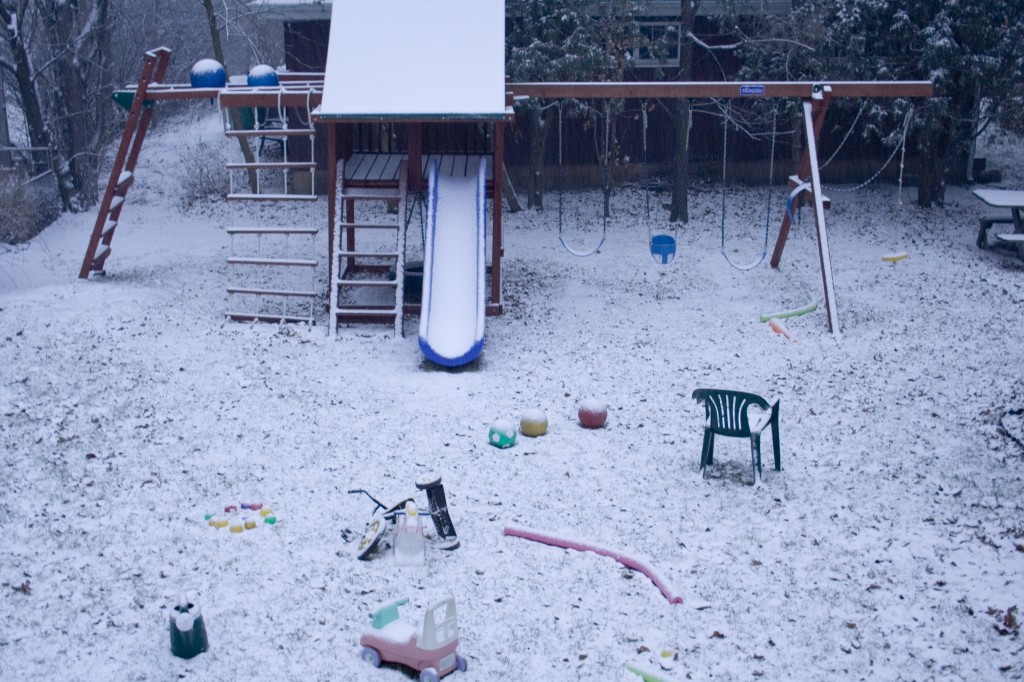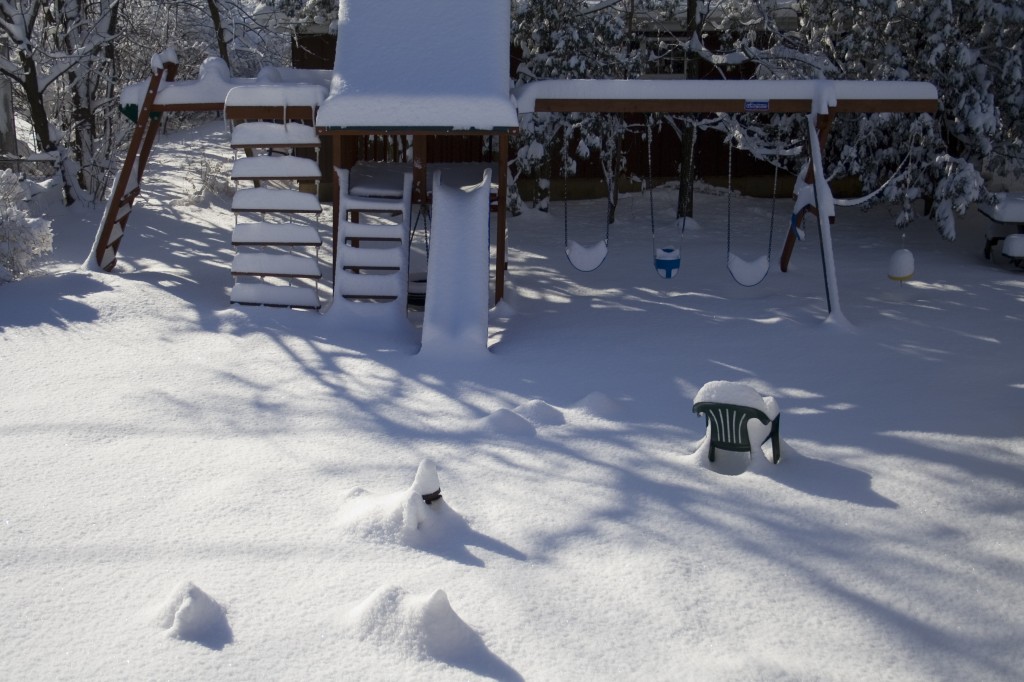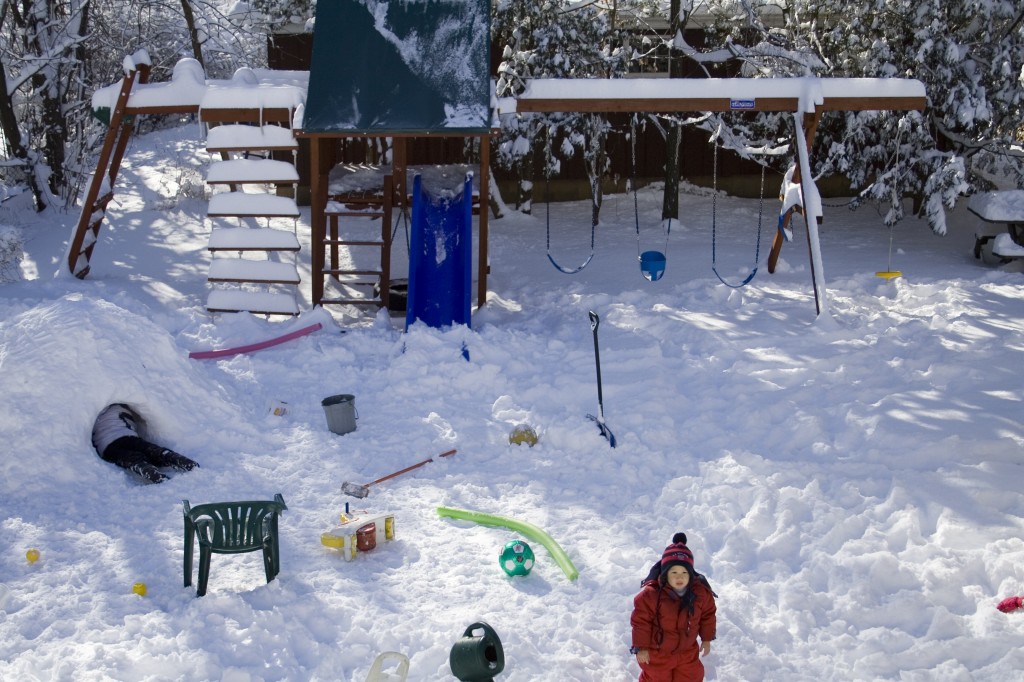 Excavation, 2015